No Easy Choices on Syria
September 10, 2013 6:18 am Last Updated: September 10, 2013 8:22 am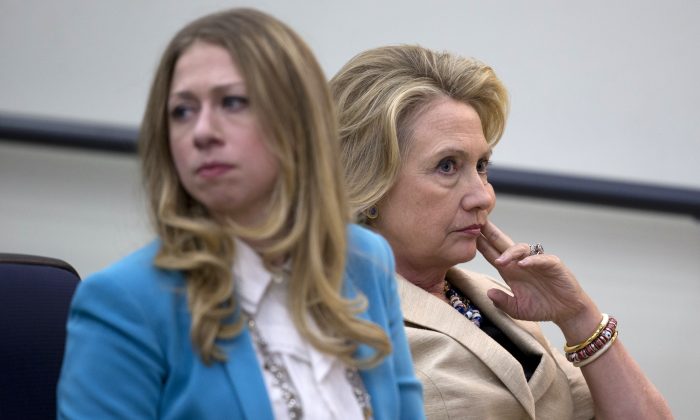 Even though few doubt that the Syrian government used chemical weapons against its own people, the international community and the American people are divided over the best way to react. President Barack Obama will ask the American people to support a military strike against Syria in a speech Tuesday night. They may or may not be convinced.
"I do not believe a presidential speech really can turn the tide. Members of Congress will heed their constituents," said professor James McCormick, chair of the political science department at Iowa State University.
McCormick said he does not see any easy way out of the Syria dilemma. A military strike could ratchet up opposition to America. 
Nongovernmental actors could attack American embassies or ships for revenge. If the Syrian government itself directly attacked an American embassy or ship, it would be suicidal, in his opinion. It would also have a "rally effect so that Congress and the American people" will support whatever the president requests, including military strikes.
Article Continues after the discussion. Vote and comment
[tok id=eb824d8cf7f00aec4cedde7baea38ed7 partner=1966]
Failing to strike after drawing a red line could embolden Iran to continue developing nuclear capacity. It could encourage Bashar Assad to continue slaying civilians. 
According to U.N. Secretary General Ban Ki-moon, 100,000 people have been killed in the conflict in Syria.
McCormick thinks one option would be arming the Syrian rebels so that the two sides become more evenly matched, reach a military stalemate, and then engage in peace negotiations. Another option is that the president could strike Syria with or without congressional authorization. "Of the different options, all are not very good," said McCormick.
Hilary Clinton joined the discussion in surprise remarks at a White House forum on wildlife trafficking on Sept. 9.
The former secretary of state, first lady, and senator, endorsed President Barack Obama's attempt to win congressional approval of a military strike in Syria, saying Monday that any move by the Assad regime to surrender its weapons to international control would be an "important step." But Clinton cautioned that the removal of its chemical weapons stockpile should not be an "excuse for delay and obstruction" by Syria.
"I will continue to support his efforts and I hope the Congress will as well," Clinton said.
Clinton noted that Secretary of State John Kerry had suggested a new proposal that would have Syria turn over its stockpiles but she said, "The international community cannot ignore the ongoing threat of the Assad regime's stockpiling of chemical weapons."
Associated Press contributed to this report.