None of the Democratic presidential candidates have asked for protection from the Secret Service, the law enforcement agency said.
Some lawmakers have asked the Secret Service to provide protection to some of the leading candidates and one of them, former Vice President Joe Biden, suggested he agreed with the proposal this week after protesters gained access to the stage he was speaking on in Los Angeles on Tuesday.
According to the Secret Service, neither Biden nor other candidates have reached out to ask for protection.
"At this time, no candidates have requested protection," Cathy Milhoan, director of communications for the Secret Service, said in a statement. "To date, the Department has not received a request for protection."
Under a formal process established by the Department of Homeland Security, candidates need to "meet established criteria and formally request protection" through the federal agency, Milhoan said. After a candidate makes the request, a committee made up of each party's leaders in the House and Senate, and an additional member chosen by the committee, makes a recommendation on whether or not to approve the request to the secretary of Homeland Security.
Milhoan said that some media outlets have characterized the Secret Service as being unprepared to protect candidates, calling reports "categorically false."
"The Secret Service has over 100 years of expertise in ensuring the safety and security of protectees. The Agency remains fully prepared to execute this vital mission and any suggestion to the contrary breeds unfounded public concern and irresponsibly misrepresents the skill and professionalism of our workforce," she said.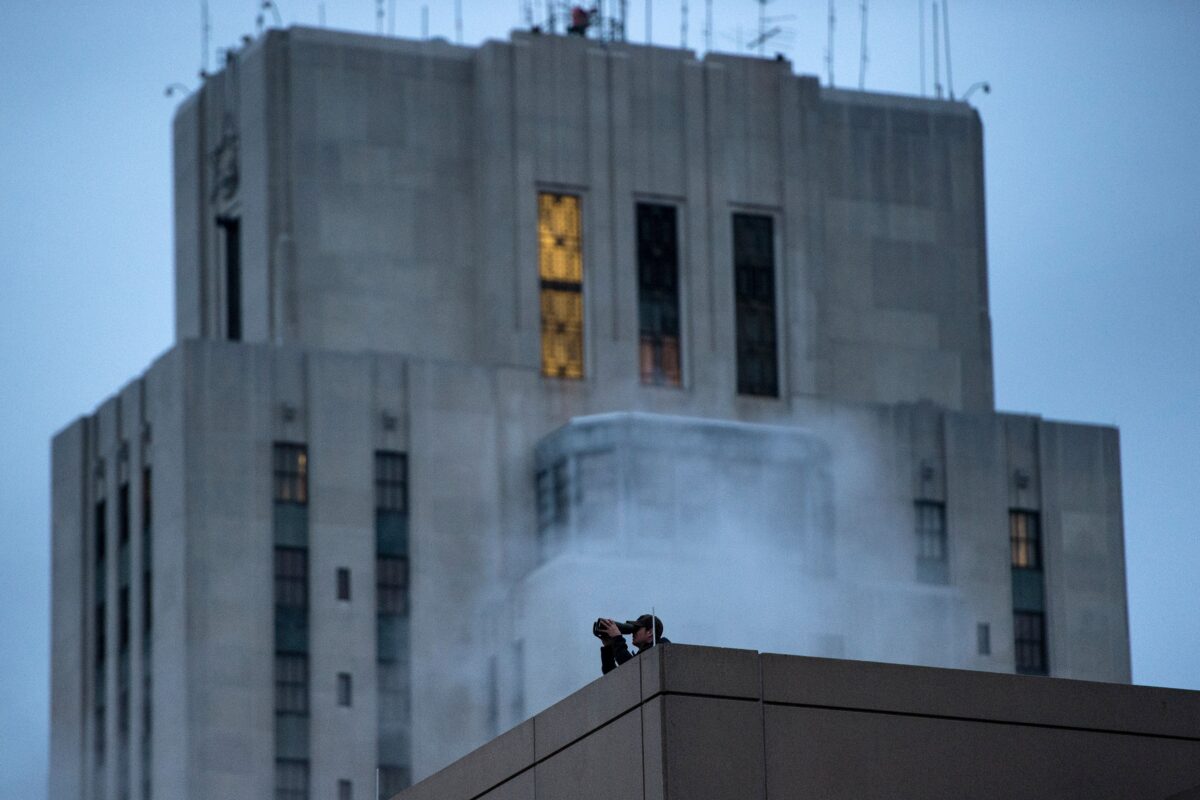 Preparations to protect candidates start immediately after each election, in this case, January 2017. A division of the service began specific training preparations in early 2019 and teams trained at the service's facility in Maryland and in field offices around the country from April to October 2019.
The training was described as comprehensive and included instruction related to physical protection, threat assessments, emergency medicine, and constitutional law.
Calls to provide candidates with protection ramped up after the incident with Biden and his wife on Tuesday. Several protesters were able to get on the stage the couple was on. Biden said on Thursday that he was concerned about his wife, Jill Biden.
Asked about Secret Service protection during an appearance on NBC's "Today" show, Biden said: "That's something that has to be considered the more outrageous it becomes."
The House Committee on Homeland Security asked acting Department of Homeland Secretary Chad Wolf this week for Secret Service for Sen. Bernie Sanders (I-Vt.) and Biden, saying the two candidates appeared to satisfy the criteria established several years ago.
According to the Congressional Research Service, the Secret Service is authorized to protect major presidential and vice-presidential candidates within 120 days of the general presidential election, as well as the candidates' spouses. The general election is slated for Nov. 3.