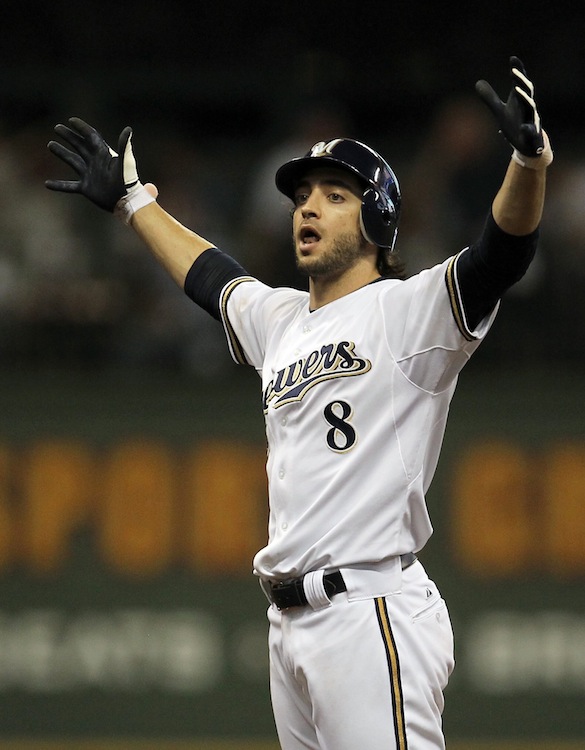 National League MVP Ryan Braun has won his appeal and will not be suspended for an apparent violation of MLB's Drug Treatment and Prevention Program, according to a release on MLB.com. In the process, Braun becomes the first known major-leaguer to successfully appeal such a suspension.
"As a part of our drug testing program, the Commissioner's Office and the Players Association agreed to a neutral third-party review for instances that are under dispute," MLB executive vice president for labor relations Rob Manfred said in a statement. "While we have always respected that process, Major League Baseball vehemently disagrees with the decision rendered today by arbitrator Shyam Das."
A three-member special panel voted 2-1 to overturn the ruling that would have resulted in a 50-game suspension to start the season and would have tarnished Braun's name for the foreseeable future.