A New Jersey man had claimed that his girlfriend's young daughter fell down the stairs before dying, but now, he is admitting he killed her.
Travis Graham, 23, pleaded guilty to aggravated manslaughter on June 28, NJ.com reported. He admitted to causing the death of 3-year-old Charlette Dawkins in 2017.
At first, he claimed she fell down the stairs.
Man admits to killing girlfriend's daughter after claiming she fell https://t.co/DjXp0buazt pic.twitter.com/pl9JSmRr1t

— New York Post (@nypost) July 1, 2019
But in July 2018, he told police that he hit the girl with the back of his hand at the top of the stairs before she "was spun around and fell down the steps face first," NJ.com reported.
He also claimed he immediately took the child to the hospital, but officials found text messages showing that he took her hours later.
Man admits he killed his girlfriend's 3-year-old daughter and told everyone she fell down the stairs https://t.co/G8srRdwUC4 pic.twitter.com/MoIxF1ewjq

— NJ.com (@njdotcom) June 29, 2019
Graham also said he partook in robberies to acquire heroin. "I just wanted to forget a lot of stuff," he told police.
The Camden County Prosecutor's Office recommended that he get a 30-year prison term for the crime.
N.J. Man Claimed His Girlfriend's Daughter Fell Down Stairs, But Now Admits to Killing Her https://t.co/B58NHsIZmx

— People (@people) July 1, 2019
People magazine reported that Graham is now serving a five-year prison sentence for a string of armed robberies.
According to an online obituary about the girl, "Charlette was a princess in her own world. She was so smart and had an out of this world personality. She could light up the room with her smile and cared so much about other people. She is a soul that no one will ever forget."
Graham previously rejected a plea deal that had a 40-year sentence, The Associated Press reported. Now, prosecutors state that he will have to serve at least 25 and a half years before he is eligible for parole.
Man Admits Killing Girlfriend's 3-Year-Old Daughter After First Claiming She Died From Falling Down Stairs https://t.co/MxilcvLpWV pic.twitter.com/igo2zJD4RG

— Crime Time (@OxygenCrimeTime) July 1, 2019
Child Abuse in the United States
An estimated, 700,000 children are abused in the country every year. Around 1,670 children died due to child abuse in the country in 2015, according to the National Children's Alliance. In the same year, children advocacy groups served 311,000 cases of child abuse around the nation, whereas 683,000 children were victims of abuse and neglect.
"Households in which participants suffer from alcoholism, substance abuse, or anger issues demonstrate higher occurrences of child abuse as compared to households without," according to Psychology Today.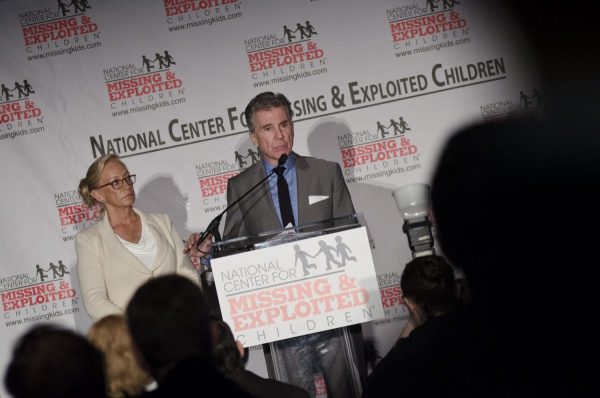 Child abuse is about actions that cause harm but it can also be about inactions that cause harm and that falls under neglect.
"Physical abuse involves non-accidental harming of a child by, for example, burning, beating, or breaking bones. Verbal abuse involves harming a child by, for example, belittling them or threatening physical or sexual acts. Emotional trauma can result from several forms of abuse," reported Psychology Today.