Here's a fun fact that may surprise: Nissan, is considered the sixth largest automaker by volume in the world after Toyota, General Motors, Volkswagen Group, Hyundai Motor Group, and Ford.
In fact, since 1999, Nissan has been part of the Renault–Nissan Alliance, a partnership between Nissan and French automaker Renault. As of 2013, Renault holds a 43.4 percent voting stake in Nissan, while Nissan holds a 15 percent non-voting stake in Renault. Combine the resources of both Renault and Nissan, this European-Asian alliance has produced the world's fourth largest automaker. And here's a further fact for trivia buffs—Nissan is the leading Japanese brand in China, Russia, and Mexico.
Furthermore, Nissan is the world's largest electric vehicle (EV) manufacturer, with global sales of more than 275,000 all-electric vehicles as of December 2016. The top-selling vehicle of the carmaker's lineup is some might say, the quirky, odd-looking Nissan Leaf, an all-electric car and the world's top-selling highway-capable plug-in electric car in history-to-date.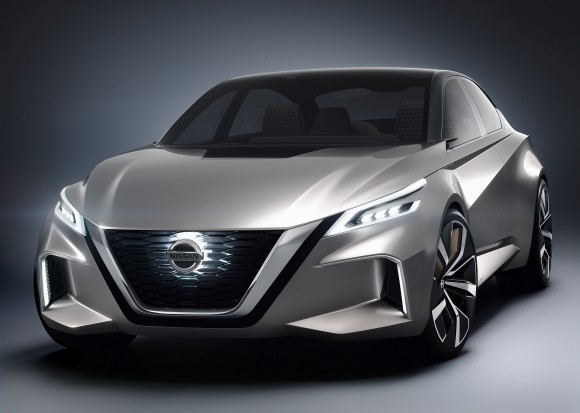 In 2016, the Nissan brand expanded even further when they bought a controlling interest in Mitsubishi Motors: truly a global automotive tour-de-force.
With over 20 years of collective experience with Renault and Nissan, Joni Paiva joined Nissan Canada Inc. as president in January 2016, where he oversees all Nissan operations in Canada. In his role as president, Joni reports to former Nissan Canada President, Christian Meunier who holds the titles of senior vice president, Nissan Sales and Marketing and Operations, Nissan North America, and chairman, Nissan Canada.
A Company Man, Through and Through
Mr. Paiva began his career at Renault in 1993, and was in charge of product planning, sales development, and the industrialization of local production for Brazil, Argentina, Chile, Uruguay, and Paraguay. He became general manager at Renault in France in 1999 and went on to hold several sales and marketing positions within the company.
In 2013, Paiva was named director, chief marketing manager at Nissan North America, where he oversaw marketing strategy for key Nissan core models, including sales, pricing, and product position. 
To be sure, Mr. Paiva brings to Canada a wealth of international experience from working in five different countries, and is fluent in English, French, Portuguese, and Spanish.
The Epoch Times had the pleasure of meeting Joni Paiva during a brief lull in his busy calendar and discussed relationships, design, and trends going forward.
The Epoch Times: With the recent acquisition of Mitsubishi Motors by Nissan, can you tell us what benefits, strategic or otherwise might soon be apparent to the global automotive scene?
Joni Paiva: The group has had a great experience with every alliance we have developed to date. Most important, each brand has always maintained their own unique identity. This is very important. We, as a business, treat each entity with respect. As far as "sharing" goes, of course we are always looking at an economy of scale environment, so naturally, it makes sense that there may be short- and long-term opportunities. We may determine that we might adapt one or more unique technological innovations from one brand to another if it makes sound business and corporate sense.  Sharing tech and investments wherever possible makes sense—especially if there is the ability to seamlessly adapt same. We may mix, but the identity of each brand will remain.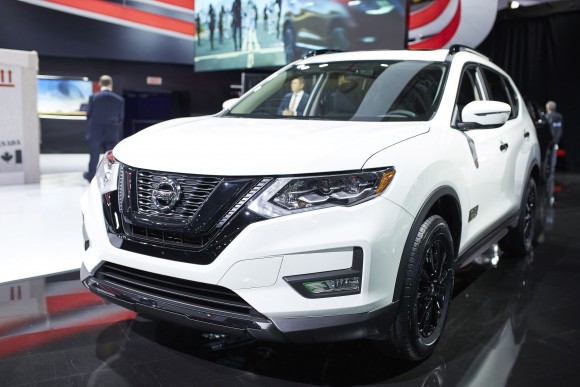 The Epoch Times: How will Mitsubishi affect Nissan—from a sharing standpoint—or is it still too soon to discuss? Might the Alliance make further acquisitions down the road?
Mr. Paiva: In this world of globalization, we need to reach what we refer to as a critical size. We may be there now. However, that's not to say that another business opportunity would be ignored as a result. We have a plan which we work. If we need to adapt, even change, of course we will—but only if it is a sound decision that has longer term benefits to all stakeholders.
Performance at Every Level is a Part of Nissan's DNA
The Epoch Times: Nissan has taken the whole aspect of globalization to new levels, greater heights in recent years. It seems as if this is an organization that is always on the move—moving forward. For example, Infiniti with Formula 1 motor racing and Nissan with the popular Micra Cup Series in Canada. How does Nissan continue to retain its relevance? And is there anything else in Canada on the horizon?
Mr. Paiva: Well, racing, for example, is in our blood as a company—it's really part of our overall DNA. It's important to us. It allows us to continually innovate. Our designers remain current. Involved and committed. Our engineers can learn so much. While a F1 vehicle might speed down a back straight at 375 kilometres per hour, we can apply much of what we learn—vehicle dynamics and so forth to pretty much any vehicle that has our badge on it. While cars on an urban road and on a race track may appear disparate, they are really not that far from one another.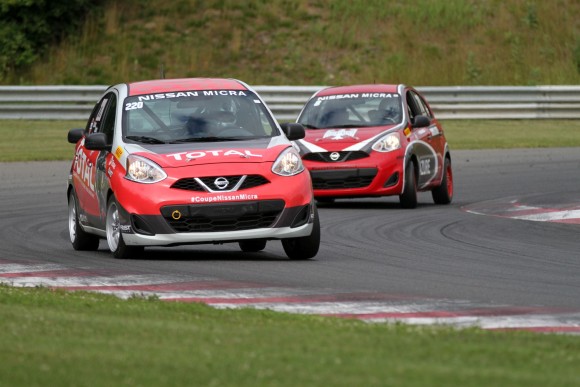 The Epoch Times: As a clear global leader in the EV field, what might the future hold for Nissan? Do you see more hybrids or extended range vehicles in future vehicle lineups?
Mr. Paiva: It's all about relevance and Nissan has had great success in this field. And for us, we see more eco-minded solutions long-term. As far as EVs are concerned, at Nissan, we see three key obstacles we need to overcome when the subject of EVs is discussed. Price, range, and education. Regarding price, Nissan is fully committed. We want to bring affordable technology to as many consumers who are considering reducing their carbon foot print and want to be considered a true supporter of fighting greenhouse gas emissions. We want to look at any form of EV as a mass market alternative—not a niche. We need affordable and accessible vehicles to do this. Vehicles that must reduce range anxiety in any consumer. OEMs need to develop batteries that can store more power and provide greater range. Every year, this aspect is being pushed. Nissan continues to explore new technology to help us make any and all EVs Nissan is involved in producing, efficient and most important of all, affordable. Education is presenting viable options and alternatives to our customer base is one way—however, we also want, no, need to educate others who may be considering changing how they buy—and of course, what they buy.
Where Does China Fit in the Overall Equation?
The Epoch Times: For some, China is a word that instills a little fear—from a technology and cost effective standpoint. Some OEMs are now building mass-market vehicles in China and are exporting them. GEC, a Chinese OEM is building cars for the Chinese market and beyond. Volvo is owned by a Chinese company, Geely Holdings. How does China fare for Nissan at present?
Mr. Paiva: Today China is the largest market in the world. Its importance cannot be underestimated. As you know, in China Nissan is the number one selling Japanese automotive brand. We do not take it for granted. Does that drive our strategy in other countries? No, not necessarily. However, having said that, Canada is very important in the grand scheme of things.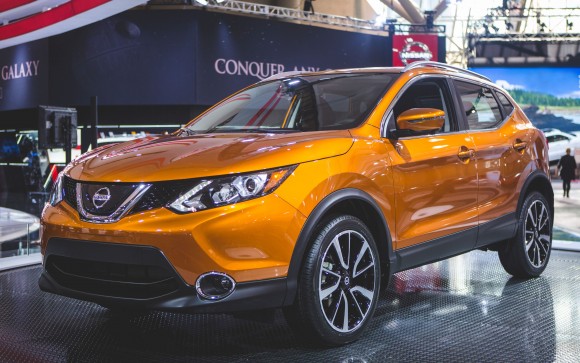 The Epoch Times: In 2016 Nissan sold 122,059 units—from sub-compacts to full size pick-ups—something for just about everyone. Is this growth sustainable?
Mr. Paiva: Good question. Hard to answer, but let's look at it this way. Later in 2017 the Nissan Qashqai will fill in an empty space in the Nissan lineup—specifically in the crossover segment. The Rogue sold more than 40,000 vehicles in Canada in 2016, making it the number four best seller in that category in this country. The Qashqai this year has been in Asia and Europe before. In fact, originally it was introduced as a compact crossover in 2006. This second generation smaller crossover is intended to fill a gap in the Nissan lineup as an entry level CUV.
The Epoch Times: Does Nissan see any additional future beyond EVs? Will there be an Altima FCEV, for example?
Mr. Paiva: (smiling) That depends on how you frame the future vis-à-vis years!
The Epoch Times: How important is connectivity to Nissan?
Mr. Paiva: Of course, we have a relationship with Microsoft. That is a relationship we can build upon. We are always reviewing what's out there and will it, can it be applied to our cars, crossovers, and trucks where it makes economic sense. Technology for the sake of technology is never a solution. Those relationships must make sense. Not too long ago, tech and auto were worlds apart. Now, at the Consumer Electronics Show (CES) in Las Vegas, it's almost like another enormous and influential car show. All OEMs are showing off the latest in technology. Today, the lines between Silicon Valley and Detroit, for example, are blurred. More and more collaboration. More integration. This also works at auto shows. Consumers are now demanding a seamless journey. Now there is much more fluidity. Expect more of this.
David Taylor is an independent automotive lifestyle writer, producer, and editor based in Barrie, Ontario who is fascinated by innovation and technology which enhance the overall driving experience. He's also a member of the Automobile Journalists Association of Canada (AJAC) and a Director of the Canadian Car of the Year. Follow him on Twitter @Omemeeozzie or on Instagram @hugoscaroftheweek.