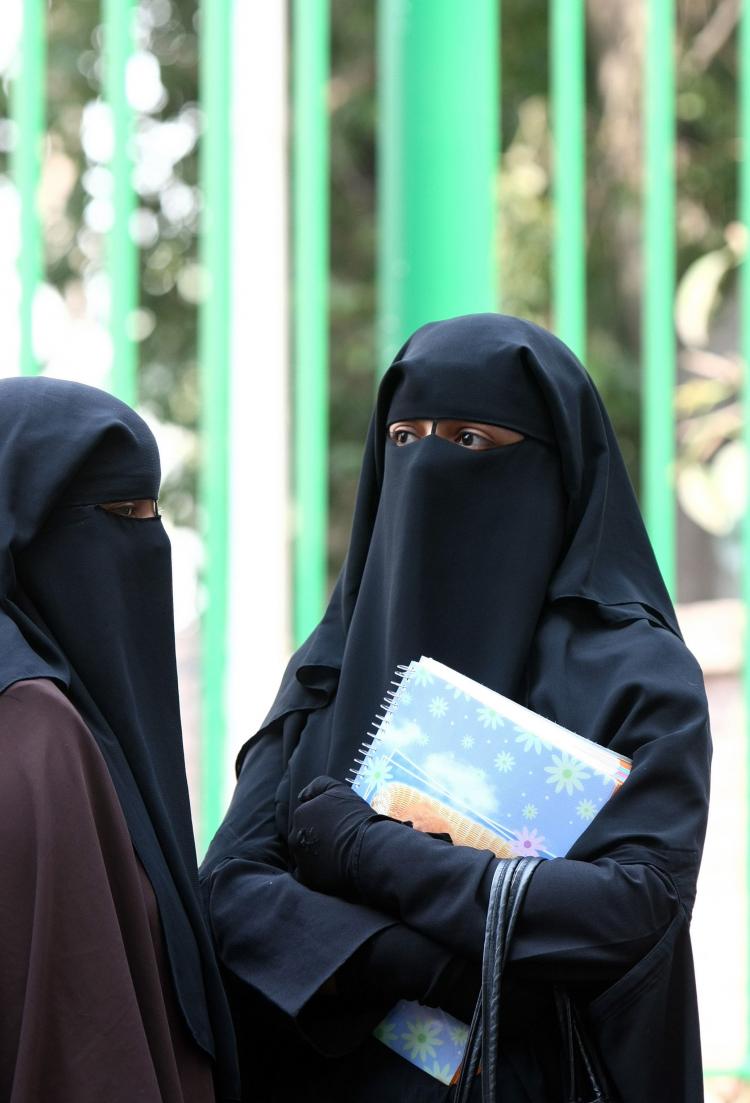 Women who wear the niqab must uncover their face when applying for a medicare card in Quebec in order to ascertain their identity, the province's human rights commission has said.
Niqab-wearing women also do not have the right to insist on being served by a female employee, the commission said in an opinion last week.
Asking a woman to uncover her face "in a neutral and administrative framework in a short period of time" does not infringe on the freedom of religion guaranteed in Quebec's Charter of Rights and Freedoms, the commission said.
The decision comes as the Quebec government is preparing new guidelines on the wearing of religious symbols for those using public services after a woman wearing a niqab was expelled from two separate government-funded language classes in Montreal.
Naema Ahmed, a 29-year-old Egyptian pharmacist, was accepted into a French course while wearing the niqab—a style of headwear that leaves only the eyes exposed. When Ahmed, who sat in the front row, was asked to make an oral presentation facing the class, she refused because there were male students in the classroom.
She was expelled from that class and enrolled in another at a community centre for immigrants where she was asked to remove her niqab for part of the class. Ahmed, who says she wears the garment for religious reasons, refused and was again expelled.
Quebec Immigration Minister Yolande James has said that French immersion courses have to be taken with the face exposed in order to meet certain "pedagogical objectives."
"There is no ambiguity about this question," James told reporters. "If you want to assist at our classes, if you want to integrate into Quebec society, here are our values: We want to see your face."
Premier Jean Charest also defended the school's decision, saying that people who avail of public services must show their face.
Ban the burqa?
Several commentators and some Muslim groups have expressed support for the government's position, including Raheel Raza, adviser on women's affairs for the Muslim Canadian Congress (MCC).
Raza, a Muslim, says that despite what many believe, covering the face is not a religious requirement in Islam but rather a cultural or tribal practice from Yemen and Saudi Arabia.