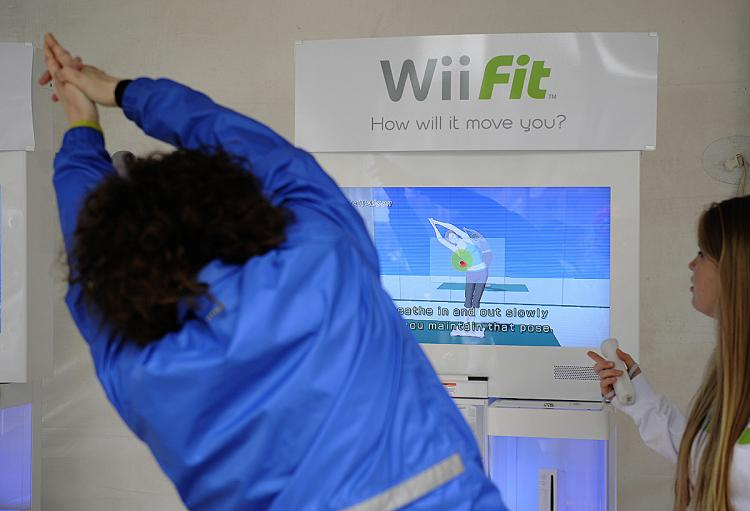 NEW YORK—Sometimes, less is more. For years, the video game industry has trotted out bigger, fancier, and more impressive hardware to young consumers. But don't tell that to Japan's Nintendo Co., whose innovative products—hardly the most technologically advanced—will propel it to become the world's largest maker of video game consoles for the first time since 1995.
Due to the popularity of Nintendo's Wii and DS portable game consoles, the company forecasts that its full-year profit will increase 26 percent. The company projected a net income of 410 billion yen (US$3.8 billion), a 59 percent increase over last year.
"Sales forecast is being revised due to robust sales of both 'Nintendo DS' and 'Wii,'" Nintendo said in a press release on Friday. Nintendo shares surged 8.4 percent to 51,800 yen (US$476.39) in Friday trading.
Exchange rate movement is also expected to help Nintendo's bottom line. The company's original forecast factored in an exchange rate of 100 yen to one dollar, but the new forecast projected the yen to trade around 105 at the company's fiscal year end. A weakening of the yen will translate to more foreign revenues for the company.
Marketing research firm NPD Group reported that the Nintendo Wii overtook Microsoft Xbox 360 in sales as the leading home entertainment system in June. Should the Wii and DS systems continue to sell well through the 2008 holiday season, the company will have little problem hitting its financial targets.
Nintendo Hits a Home Run
During a period of economic difficulty in Japan, Nintendo's positive financial forecast is proving to be an anomaly. Traditionally, Japanese companies have leaned toward reporting more conservative estimates.
"This is a hugely conservative company," an analyst, speaking on condition of anonymity, told the Wall Street Journal. "The company is doing exceptionally well; all [of] its products are sold out. There are only a few players in this market. "
While rivals Sony and Microsoft attempted to outduel each other with inventing the most powerful and graphically impressive video game consoles, Nintendo appealed to casual gamers with less time-consuming and more interactive games.
With motion sensor controls and its new "Wii Fit," Nintendo has seemingly transformed the image of a video game player from a couch potato to an active fitness buff. Most of its titles are aimed at casual gamers looking to kill 15 to 30 minutes a day. The result? A new brand of video gamers was created, and Nintendo's gamble paid off.
"This system appealed to—apparently—the entire planet, and that's impressive regardless of how one views the situation," said Ben Dutka, an editor at PSXExtreme.com, a Sony PlayStation news web site. "With the Wii and the DS, Nintendo owns the lead in the current generation, and deservedly so. Numbers don't lie; the world loves the Wii."