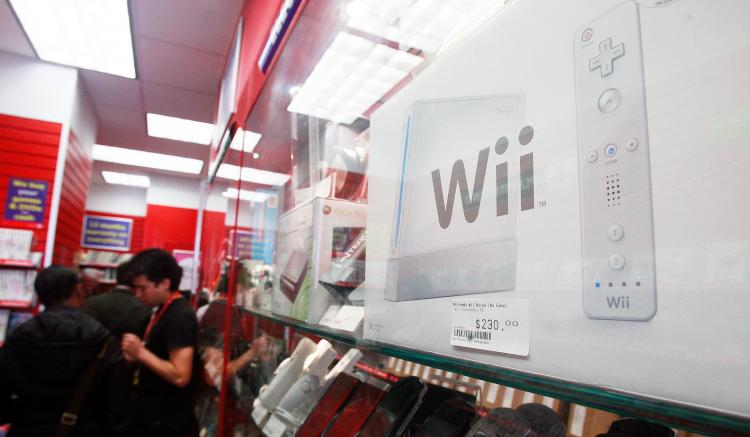 Nintendo Co. Ltd., the world's biggest manufacturer of video game consoles, said that its annual profit fell 66 percent due to intense competition with Sony Corp. and Microsoft Corp. in the gaming industry.
The Kyoto, Japan-based company's net income was 77.6 billion yen ($945 million) in the year ended March 2011, which was slightly below analyst estimates, Nintendo said on Monday. The company also forecasted an increase of 42 percent in profits for 2011, mainly due to sales of its new handheld gaming device.
The company, which faces competition from fellow Japanese electronics maker Sony, which makes the PlayStation series of video game consoles, and Redmond, Wash.-based Microsoft, which makes the Xbox 360. All three makers had to cut prices in recent months due to heavy competition and lack of recent hardware releases.
The firm said that the recent earthquake and ensuing tsunami which terrorized Japan has had little effect on Nintendo and its operations, and supply of gaming hardware and software were not disrupted.
Sales of top software titles include "Pokemon," "Donkey Kong Country Returns," "Super Mario Galaxy 2," and "Wii Party."
Brisk 3DS Sales
In late March, Nintendo released its much-anticipated handheld gaming device, the Nintendo 3DS. The 3DS is known for its 3-D image display which does not require glasses.
Nintendo said this week that it has sold 440,000 units of 3DS in the week after its release. The 3DS retails for about $250 in the United States. Nintendo sold a total of 860,000 portable gaming devices in March, including its older models.
It "looks like a slow start in comparison with the DS (U.S. first-week sales of 480,000 units) although this could also reflect differences in pricing and launch timing (the DS launched on 21 Nov. 2004 at a price of $150)," wrote Barclays Capital analyst Haruka Mori in a research note to clients. He maintains a "neutral" rating on Nintendo.
Nintendo says that it expects sales to increase by more than 40 percent in 2011 due to sales of the 3DS. However, due to the age of its Wii console, sales of the Wii hardware plummeted 25 percent in the latest year, from the prior period.
The company plans to start a software download service through the Internet for the 3DS, which would feature video and demonstrate content.
Shares of Nintendo increased by 180 yen Monday, or 0.9 percent, on the Osaka Securities Exchange in Japan.
New Wii in the Works
Perhaps the most surprising news announced by Nintendo is that it would release a new console next year, to succeed its wildly popular Nintendo Wii video game console.
Wii was a top-selling product since its release in 2006 and revolutionized the industry with its mass appeal and innovative movement controls. More than 86 million Wii units were sold globally by the end of March 2011, Nintendo said.
It has spurred a new segment of gamers—from women to senior citizens—and prompted Sony to develop the PlayStation Move and Microsoft to introduce its Kinect Xbox 360 add-on.
"We will show a playable model of the new system and announce more specifications at the E3 Expo, which will be held June 7-9, 2011, in Los Angeles," Nintendo said in a press statement.
Analysts say that Nintendo will depend on the upcoming Wii to jump start sagging sales as no drastically new consoles from either Sony or Microsoft are expected during that time period.