Former U.S. Ambassador to the United Nations and South Carolina Governor Nikki Haley has been nominated to join the Boeing Company board of directors, according to a statement.
Boeing, the world's largest aerospace company and leading manufacturer of commercial aircraft, made the announcement on Feb. 26, saying that Haley is to be elected as a director at the company's annual shareholders meeting on April 29.
Boeing Chairman, President and Chief Executive Officer Dennis Muilenburg said Boeing would benefit from Haley's "broad perspectives and combined diplomatic, government and business experience."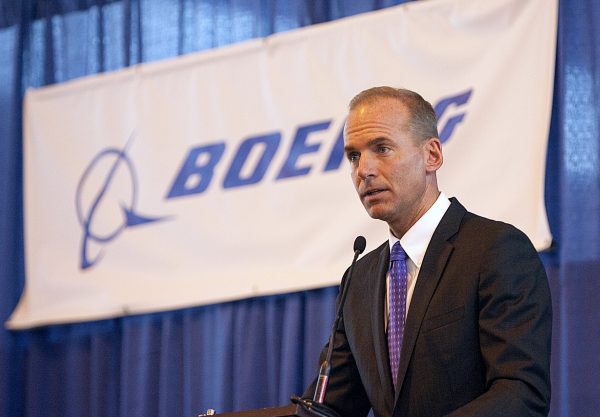 "Ambassador Haley brings to Boeing an outstanding record of achievement in government, industry partnership, and successfully driving economic prosperity for communities in America and around the world," Muilenburg said, according to the statement.
Haley, who left her role as ambassador in December last year, said it was an honor to have the chance to contribute to the company.
"Not only is Boeing the largest aerospace company in the world and America's biggest exporter, it also understands the importance of teamwork and building community through its network of suppliers in all 50 states and around the world," she said in the statement.
If Haley's nomination is confirmed at the April meeting, she would join the board that currently includes former White House chief of staff for President Ronald Reagan, Kenneth Duberstein; former vice chairman of the Joint Chiefs of Staff for President George W. Bush, Adm. Edmund Giambastiani; and the daughter of former President John F. Kennedy, Caroline Kennedy.
Haley, 47, graduated from Clemson University with a bachelor's degree in accounting. She was first elected to the South Carolina House of Representatives in 2004, where she served three terms before being elected Governor of the state between 2011 and 2017, according to the statement.
She was then appointed U.S. ambassador to the United Nations by President Donald Trump in January 2017. During her tenure as ambassador, she helped the president achieve his many foreign policies, such as imposing strict sanctions on North Korea, exiting the Iran nuclear deal, and moving the U.S. Embassy in Israel to Jerusalem.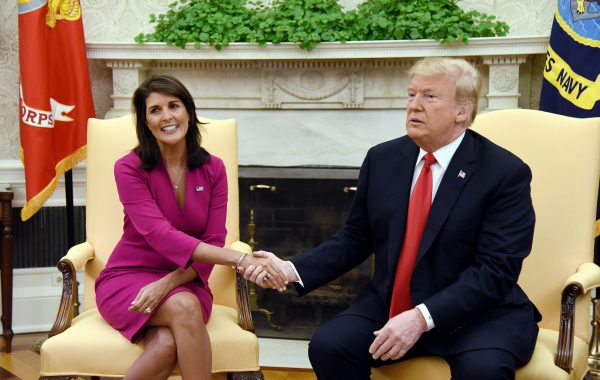 Haley resigned from the role on Oct. 9 last year, after serving almost two years as the ambassador. She officially stepped down from the role at the end of 2018.
She recently launched her own policy group "Stand for America" that promotes "public policies that strengthen America's economy, culture, and national security."
Please take a moment and check out our new policy group
Stand For America ❤🇺🇸 #USStrong@standamericanow https://t.co/X2fCWzsXkY https://t.co/ifDUAcdJ60

— Nikki Haley (@NikkiHaley) February 26, 2019
According to the website, the group aims to raise awareness about and combat domestic "socialist schemes of higher taxes, burdensome job-destroying regulations, government-run health care, and unsecured borders." Meanwhile, it also aims to fight to stop the influence of socialist and communist regimes internationally.
"We have seen true evil across the globe. We will never stop fighting for what makes America great," the website states.