The Nike commercial featuring Colin Kaepernick saying "believe in something, even if it means sacrificing everything" has been nominated for an Emmy Award.
Kaepernick, a former NFL player who stirred controversy in 2016 by kneeling during pre-match national anthems, teamed up with Nike last year to become the face of a new campaign that harnessed his credentials as a protester, rather than a sportsman.
The two-minute "Dream Crazy" commercial was launched in September last year, introducing Kaepernick as the new face and voice of  Nike's "Just Do It" campaign.
Better known for the TV awards, the Emmys include a lesser-known category of Outstanding Commercial.
The Nike commercial is up against two commercials for Apple products, a public service commercial warning about school shooters, called Sandy Hook Promise, and a Netflix commercial highlighting its stable of black creators.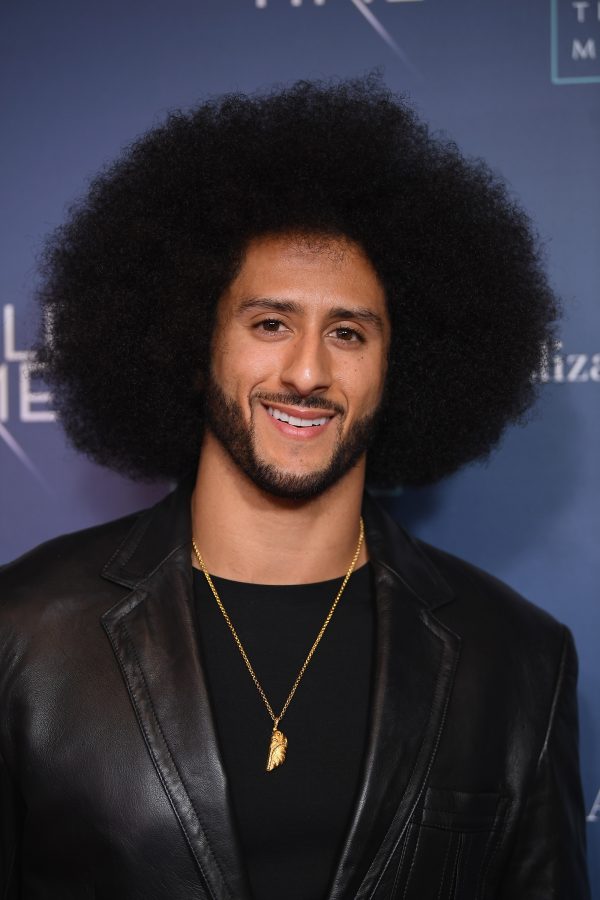 Kaepernick Controversy
While Kaepernick has been under contract with Nike since 2011, Nike's adoption of Kaepernick in 2018 as their promotional figurehead caused an outcry among Americans who found his refusal to stand for the national anthem on the football field, beginning in 2016, misdirected and disrespectful.
The former San Francisco 49ers quarterback had said at the time, "I am not going to stand up to show pride in a flag for a country that oppresses black people and people of color," alluding to what he perceived as police mistreatment of minority communities. Some other players followed suit.
Videos of fans burning their Kaepernick jerseys and 49ers apparel at the time spread across social media, along with statements by veterans, lawmakers, and even the president, condemning his actions. Kaepernick also garnered notable support from some media outlets, celebrities, lawmakers, and some veterans, with the result dividing the country mostly along partisan lines.
On May 23, 2018, the league banned players from taking a knee during the anthem but allowed them to go to the locker room while it played.
Nike Controversy
After Nike's adoption of Kaepernick in 2018, videos of people burning their Nike apparel and vowing to never buy Nike products again popped up across social media.
However, Nike's strategy of tapping into political sentiment has so far paid off, with sales growing 31 percent the week the campaign was launched, according to a report from Edison Trends
"There was speculation that the Nike/Kaepernick campaign would lead to a drop in sales but the data does not support that theory," the company said in a statement.
More recently Kaepernick and Nike stirred controversy with the cancellation of a patriotic shoe slated for release in time for Independence Day.
Nike nixed the sneaker because Kaepernick reportedly complained that it features an older version of the American flag which he said is "offensive."
According to the Wall Street Journal, Kaepernick complained that the Betsy Ross flag, which features 13 stars in a circle, was created during a period of American history when slavery was widespread.
Nike had already shipped out the new Nike Air Max 1 sneaker to stores. Patriotically colored in red, white, and blue, the shoe features the Betsy Rose flag on the heel.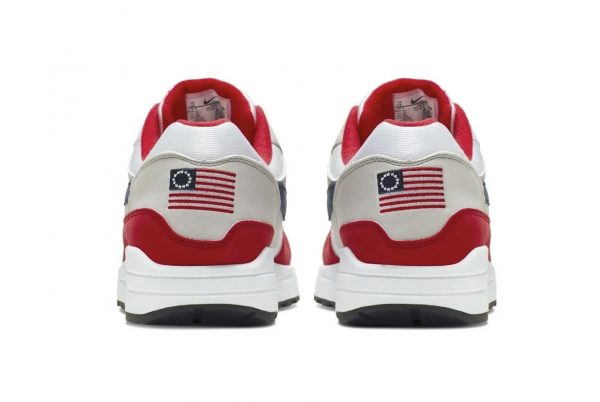 The Betsy Ross flag was adopted as the national flag just one year after the declaration of independence and was the flag used during the American Revolution.
The Emmy shortlist for Outstanding Commercial are:
"Behind The Mac – Make Something Wonderful" – a commercial for Macbook
"Shot On iPhone XS – Don't Mess With Mother" – a commercial for iPhone
"Dream Crazy" – a commercial for Nike
"Point Of View" – a commercial for non-profit Sandy Hook Promise
"A Great Day In Hollywood" – a commercial for  Netflix