Following allegations of sexual assault and misconduct, Nike cut ties with embattled wide receiver Antonio Brown.
"Antonio Brown is not a Nike athlete," the Nike spokesman told USA Today. The company didn't say why it no longer sponsors the New England Patriots star.
It comes as a former physical trainer, Britney Trainer, accused Brown of assault, which the NFL player has denied.
Meanwhile, there are no Antonio Brown sneakers available on Nike's website, including his shoe, the "Nike Tech Trainer Antonio Brown."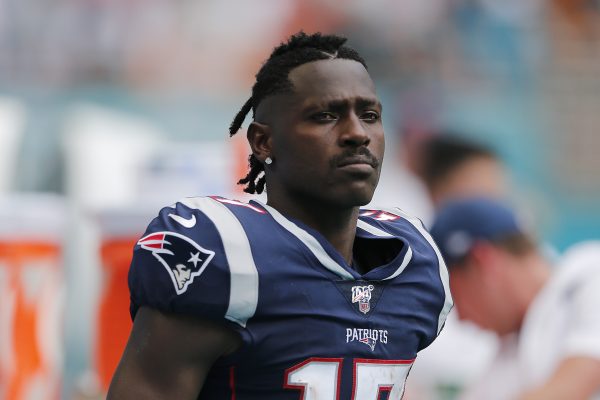 Several of Brown's jerseys are still available via Nike's website, but they are the ones when he played for the Pittsburgh Steelers and Oakland Raiders.
An unnamed female artist recently came forward, saying Brown made untoward advances.
Taylor filed a lawsuit several days after Brown signed with the Patriots following his was released by the Raiders.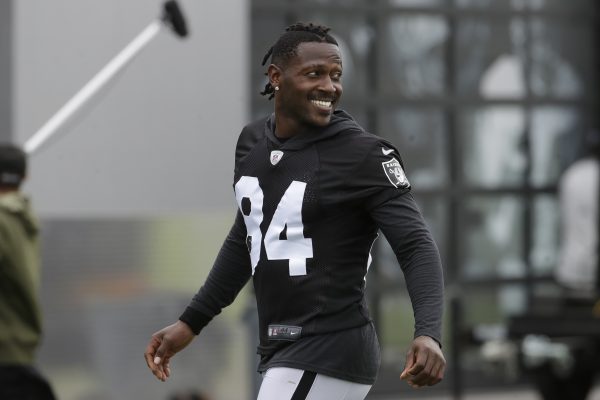 Brown had previously discussed his Nike deal on YouTube, saying, "I am getting a huge Nike deal, which is opening up leverage for a lot of other guys and a lot of up-and-coming players to get in the marketing world and making money off the field."
In February, he came out with a $100 "Nike Tech Trainer Antonio Brown" shoe before he was traded to the Raiders. The shoe featured Brown's No. 84 and the phrase, "Business is Boomin," according to ESPN.
After Taylor's lawsuit was filed, football helmet maker Xenith said it was ending its relationship with Brown, ESPN reported.
NFL Meets Accuser
Two people with knowledge of the investigation into Antonio Brown being accused of sexual assault tell The Associated Press that one of the accusers has met with NFL investigators and that there is no timetable for concluding the probe.
Both people spoke to the AP on condition of anonymity Wednesday because of the sensitivity of the case.
A spokesman for the district attorney's office in Allegheny County, Pennsylvania, said: "Our office, along with the Allegheny County Police Department, made contact with counsel for the plaintiff in the federal lawsuit involving Antonio Brown. Procedurally, it appears there is a statute of limitations issue in moving forward with any inquiry involving the Allegheny County allegation mentioned in the lawsuit."
The Associated Press contributed to this report.