Nightclubs in Wales can now reopen after the regional government scrapped restrictions brought in last month to tackle the Omicron variant of the CCP virus.
First Minister Mark Drakeford said Wales has completed the move to alert level zero, meaning nightclubs can reopen from Jan. 28 and the requirement for two-metre social distancing and the rule of six has ended.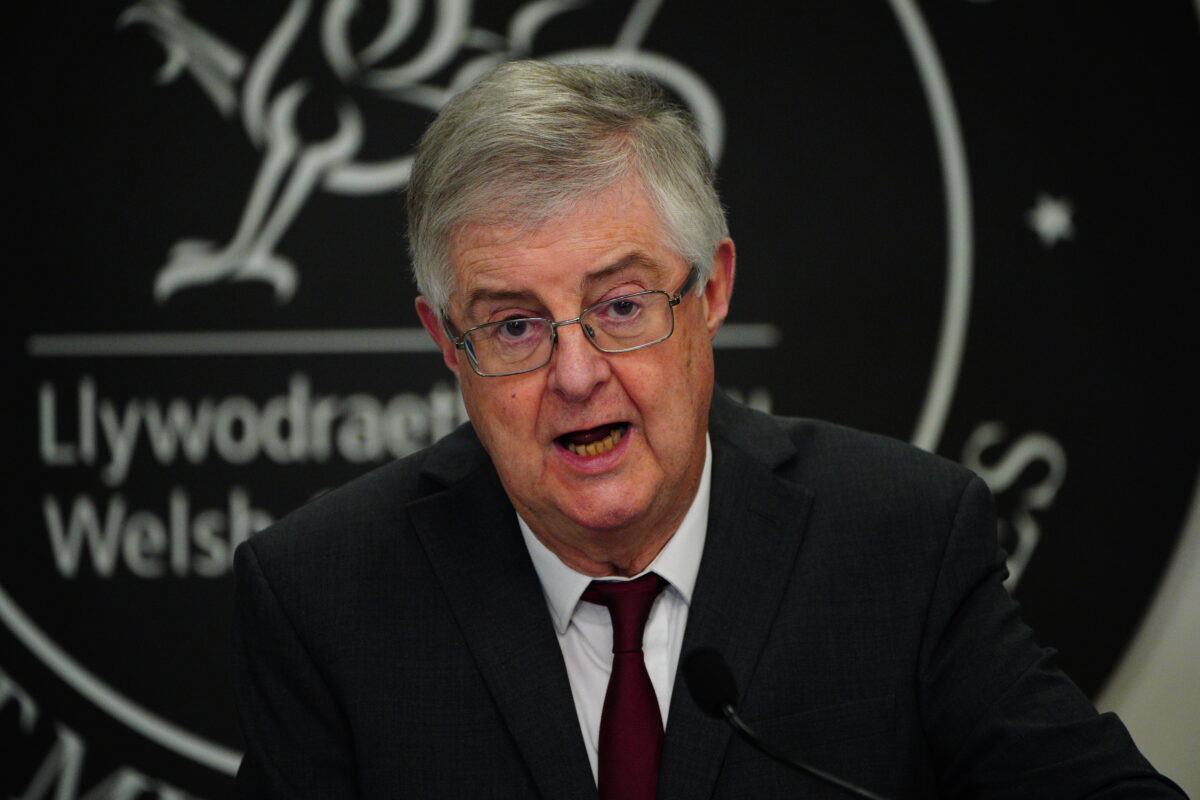 Drakeford said: "We have passed the peak of this Omicron wave and there are encouraging signs that cases of coronavirus may be starting to stabilise. But we all need to continue taking steps to stay safe—unfortunately the pandemic is not over yet."
"We are moving to alert level zero and we will retain some important protections, such as face coverings in most indoor public places and risk assessments," he added.
Compulsory indoor mask-wearing, self-isolation rules, and COVID Passes as a condition for entry for nightclubs, large indoor and outdoor events, cinemas, theatres, and concert halls remain in place.
Businesses, employers, and other organisations must continue to undertake a specific COVID-19 risk assessment and take reasonable measures to minimise the spread of the CCP (Chinese Communist Party) virus.
Everyone must also continue to self-isolate if they test positive for COVID-19 but the Welsh government has reduced the self-isolation period from seven to five full days.
In December, the Welsh government amended legislation to make attending a workplace "unnecessarily" a criminal offence. Workers could be fined £60 ($80) for going to their office if they were able to work from home.
But now working from home is no longer a legal requirement, though it remains part of the official advice.
The Welsh Labour government's COVID-19 restrictions, which have been significantly more stringent than those in England, have been criticised by the Conservative UK government.
UK Health Secretary Sajid Javid said on Dec. 28 that he could not see the reason behind the strict restriction on outdoor events.
"Parkrun has helped so many people improve their health across the UK. I can't see how restricting outdoor exercise in this way is justified or proportionate," he wrote on Twitter.
Simon Hart, the UK government's Welsh secretary, said on Jan. 5 that the tighter controls in Wales had not produced better results than in the rest of the UK, and that "it is throttling the recovery and it is throttling economic activity."
Lily Zhou and PA Media contributed to this report.