The Wednesday night ratings for various cable news stations have been released—days after Special Counsel Robert Mueller's report that showed President Trump didn't collude with Russian operatives to secure the 2016 elections.
According to Nielsen's ratings for the night of Wednesday, March 27, the Fox News Channel bested other cable news stations such as MSNBC and CNN, Fox reported.
Fox averaged 3,685,000 viewers, including 653,000 in the coveted 25-54 age demographic, according to Nielsen ratings.
MSNBC had 2,141,000 viewers and 333,000 viewers in the 24-54 demographic, the figures show.
CNN had 904,000 average viewers with 235,000 in the demographic, Nielsen said.

Nielsen was evaluating the ratings across the 8 p.m. to 11 p.m. time slots.
The ratings said that Sean Hannity's show "Hannity" at 9 p.m. had 4,303,000 viewers and 778,000 in the age 25-54 demographic. Meanwhile, MSNBC's "The Rachel Maddow Show" had 2,678,000 total viewers with 432,000 in the 25-54 demographic, while CNN's "Cuomo Prime Time" drew 900,000 viewers.
Other Fox programs, including Tucker Carlson's shows and Laura Ingraham's shows, dominated the cable news airwaves.
Since last Friday's release of the Mueller report, Maddow's audience has dropped, reported The Associated Press.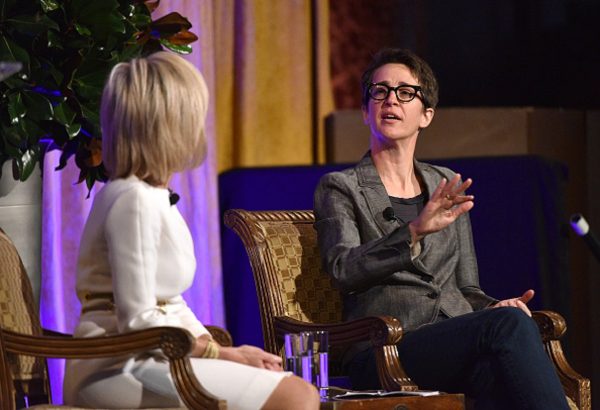 Maddow's audience has dipped on her two days back on the air since Attorney General William Barr reported that special counsel Mueller had found no collusion between Trump and Russia's efforts. Her audience of 2.5 million on Monday was 19 percent below her average this year, and it went down further to 2.3 million on Tuesday, the Nielsen company said, AP reported.
Meanwhile, her head-to-head competitor on Fox News Channel, Sean Hannity, saw his audience soar on Monday to 4 million viewers, a 32 percent increase from his average, noted AP.
Typically, Maddow and Hannity run neck-in-neck in terms of cable news ratings, and AP noted that Maddow has had a slight edge overall.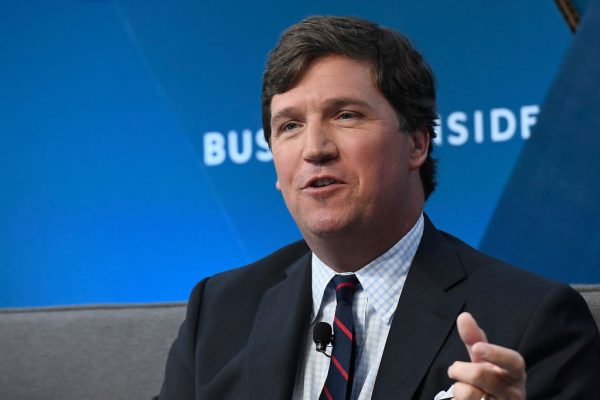 Carlson and Ingraham also saw their audiences top their averages both days, while other prime-time hosts on MSNBC and CNN saw their audiences plunge, as AP reported.
On March 28, President Trump made note of MSNBC's and CNN's respectively low ratings, saying that some shows on the networks "have gone down by as much as 50 [percent]." It shows that "fake news never wins!" he added.
Wow, ratings for "Morning Joe," which were really bad in the first place, just "tanked" with the release of the Mueller Report. Likewise, other shows on MSNBC and CNN have gone down by as much as 50%. Just shows, Fake News never wins!

— Donald J. Trump (@realDonaldTrump) March 28, 2019
He also blasted "Morning Joe," which is hosted by Joe Scarborough and Mika Brzezinski.
"Wow, ratings for 'Morning Joe,' which were really bad in the first place, just 'tanked' with the release of the Mueller Report," Trump noted.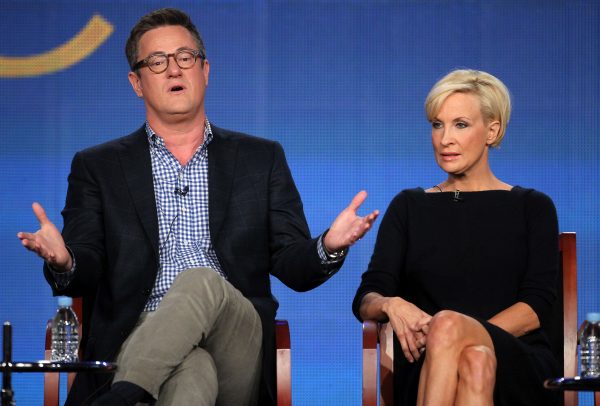 The Associated Press contributed to this report.