Nielsen Adding Radio, Mobile Ratings
September 23, 2013 5:28 pm Last Updated: September 23, 2013 5:28 pm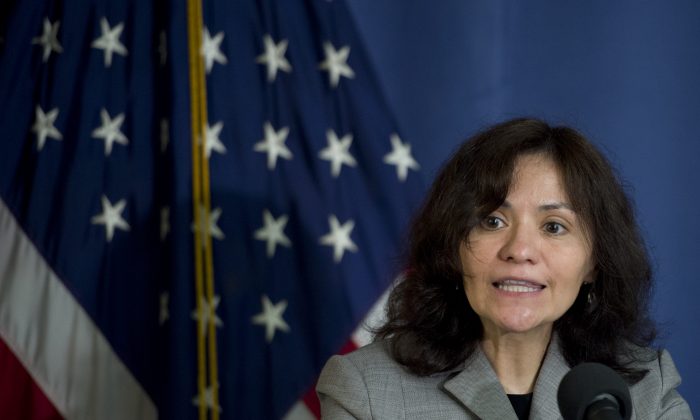 Nielsen Holdings NV will soon expand its platform reach to radio with the Federal Trade Commission's (FTC) approval and a few conditions. 
The FTC previously filed an antitrust complaint regarding Nieslen's plan to acquire media marketing research firm Arbitron Inc. Arbitron measures radio audiences across the United States. 
FTC's initial concern was the acquisition would eliminate future competition and cause advertisers to pay more for cross-platform audience measurement services.
"In this matter, the evidence provided us with a strong reason to believe that absent a remedy, the deal was likely to harm emerging competition in the area of cross-platform audience measurement," stated Edith Ramirez, FTC chairwoman, late Friday.
Under the FTC's conditions, Nielsen will need to sell and license assets related to Arbitron's cross-platform services within three months, for at least eight years.
This does not affect Nielsen's strategy in acquiring Arbitron, according to a Nielsen spokesperson.
"We are very pleased with the FTC action, which meets our original expectations at the time of the merger agreement. This is a highly acceptable outcome for us as it doesn't change the market landscape and allows us to proceed with the deal," stated David Calhoun, Nielsen CEO. 
"U.S. consumers spend almost two hours a day with radio. It is and will continue to be a vibrant and important advertising medium," Calhoun stated.
Nielsen will be purchasing all of Arbitron's available common stock for about $1.26 billion, and the deal is set to close Sept. 30.
This week, Nielsen is also set to announce plans to extend its TV ratings to include mobile viewing. 
Companies have previously complained about the lack of information they have received on their shows in the realm of smart phone and tablet watching. 
Shows streamed through networks' applications will be logged and added to the numbers by which advertisers pay programmers. However, the service won't be implemented until next year. Nielsen has filed for patents for mobile application measurements to go into effect next fall. 
Nielsen is also working to measure consumption of TV content online without national commercials, to track different models.
"Networks are starving for a number they can publish that really represents their audience not just on TV but across all platforms," Eric Solomon, Nielsen's senior vice president of global audience measurement, told Variety. "I think it will start changing the narrative that 'people are not watching TV shows.' It's that they're watching on different platforms."
According to eMarketer, average TV consumption by adults in the United States stayed close to four and a half hours from 2010–2013. Mobile media consumption went up from an average of 20 minutes to 2 hours and 20 minutes over the same period.
Nielsen Twitter TV Rating, a new metric, is also set to launch Sept. 30. According to Nielsen, every tweet about a TV show is seen by about 50 people.