Actress Nicole Kidman said her friends often tease her for giving her children a strong sense of belief in God.
Kidman has four children, two from her previous marriage to actor, Tom Cruise and two from her current marriage to country singer, Keith Urban.
The 51-year-old actress said in a recent interview with Vanity Fair that she has a strong belief in God and she's raising her children with the same belief but she is often not encouraged for it by her friends. "A lot of my friends tease me," she said.
Nicole Kidman opens up about her "parenting policies" and the bond she shares with her children https://t.co/p0ZMWqAqZH pic.twitter.com/XoIOdNLv5n

— WebsiteofEverything (@wsoeorg) April 24, 2019
The family goes to church together and praying to God is something that Kidman inherited from her grandmother.
"That's how we are raising our children. Keith has his own beliefs but he comes, too. I had a very Catholic grandmother, and I was raised praying, so that had a massive impact. I wouldn't say it's absolutism, there's constant questioning—I'm a willful, feisty girl. For me it's very important that I don't have judgment. My dad would always say, 'Tolerance is the most important thing,'" she said.
Kidman shared that she and Urban are involved parents and this means that their two daughters, Sunday Rose, 10 and Faith Margaret, accompany them on world tours and on movie sets and there's always a tutor accompanying them.
Nicole Kidman has banned her children from using social media https://t.co/0ursmw594N pic.twitter.com/DtLAJ6bLhe

— IE Arts & Showbiz (@IEArtsShowbiz) April 23, 2019
Margaret plays the violin while Rose plays piano and is also interested in the same line of work as her mother. Her children from her previous marriage are adults, son, Conner is a musician while daughter, Bella is married and lives outside London.
The "Big Little Lies" actress said her parenting style often makes her unpopular. "They don't have a phone and I don't allow them to have an Instagram," she said. "I try to keep some sort of boundaries," Kidman told Vanity Fair.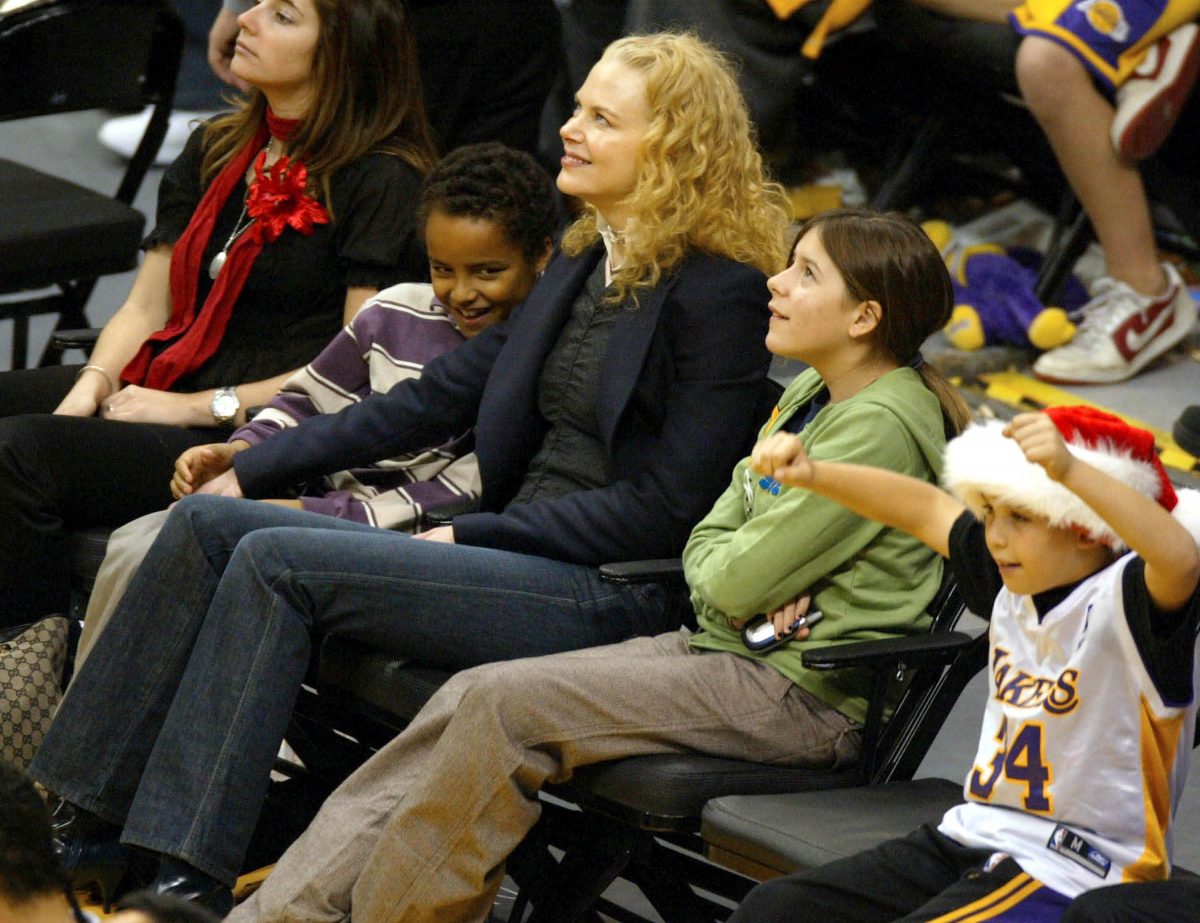 Kidman was raised in an Irish Catholic family by intellectual parents. Her mother, Janelle was a nursing instructor and her father, Antony Kidman was a biochemist, clinical psychologist, and an author. She said when they were children, every night at the dining table the family would talk philosophy and politics.
"My mom always told us to 'get a cause!' " she said.
In an earlier interview with Allure in 2018, Kidman had shared that she once wanted to be a nun. "I'm spiritual in that I absolutely believe in God. I loved the idea of being a nun. Obviously, I didn't choose to go that path, but I was very drawn to it," she said.
She described herself as spiritual and that she absolutely believes in God. In her interview, Kidman also said that she doesn't see herself as a celebrity.
"I'm not a celebrity," she told Allure. "I'm not a movie star. I feel like I'm an actor. Beyoncé is a celebrity. And that's a much bigger thing."
Follow Venus on Twitter: @venusupadhayaya