Protesters targeting Nicaraguan President Daniel Ortega took to the streets on March 16, demanding the release of all political prisoners and turning up the heat on the political crisis that has consumed the country since last year.
Protest organizers and witnesses told Reuters that some protesters who gathered at various points in Managua, the capital, were beaten by police. Since November, bans on street protests have been more strictly enforced. Videos circulating on social media from the protests also showed police hitting civilians.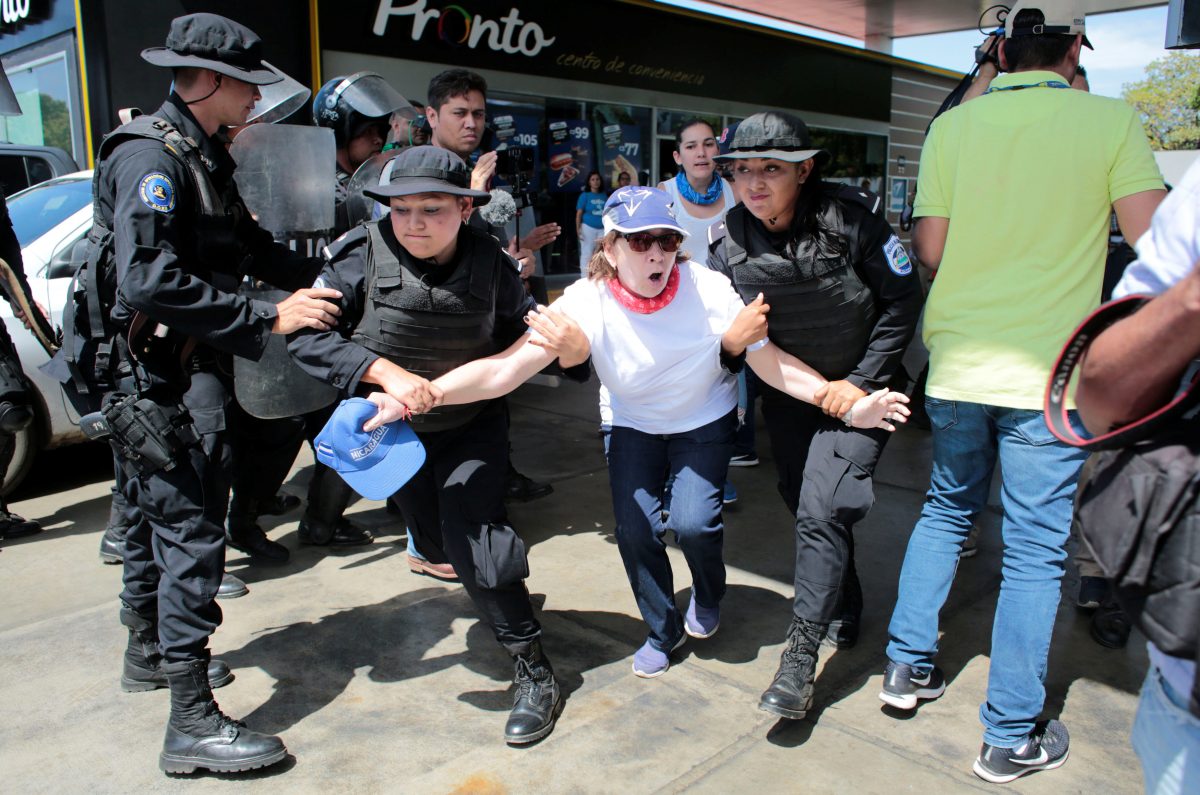 The national police defended the arrest of 107 protesters in a statement issued late March 16, arguing that those detained participated in protests that "were not authorized and that interrupted public order and local business."
The statement went on to note that all those arrested on March 16 were being released following a request from a Vatican representative in Nicaragua.
Crisis of Socialism
All three socialist bastions in Latin America—Venezuela, Nicaragua, and Cuba—have been mired in unrest while their economies crumble under the burden of socialist policies, resulting in heightened pressure from the United States to abandon the political system.
Protests in Nicaragua first erupted in April when Ortega's regime moved to reduce welfare benefits, but since then have escalated into broader opposition to Ortega, a Cold War-era former Marxist guerrilla leader who has been in office since 2007.
Ortega ruled Nicaragua as a communist dictator for more than a decade before he was ousted in 1990. He returned to power after winning an election in 2006. Hugo Chavez, Venezuela's socialist leader at the time, financed Ortega's campaign.
Ortega's family established a centralized system in which the regime hands out lucrative contracts to cronies of the family. Despite mass protests, the family appears set on staying in power.
Since April, more than 320 people have been killed and some 600 others, who the opposition describes as political prisoners, remain detained, according to figures from human rights groups.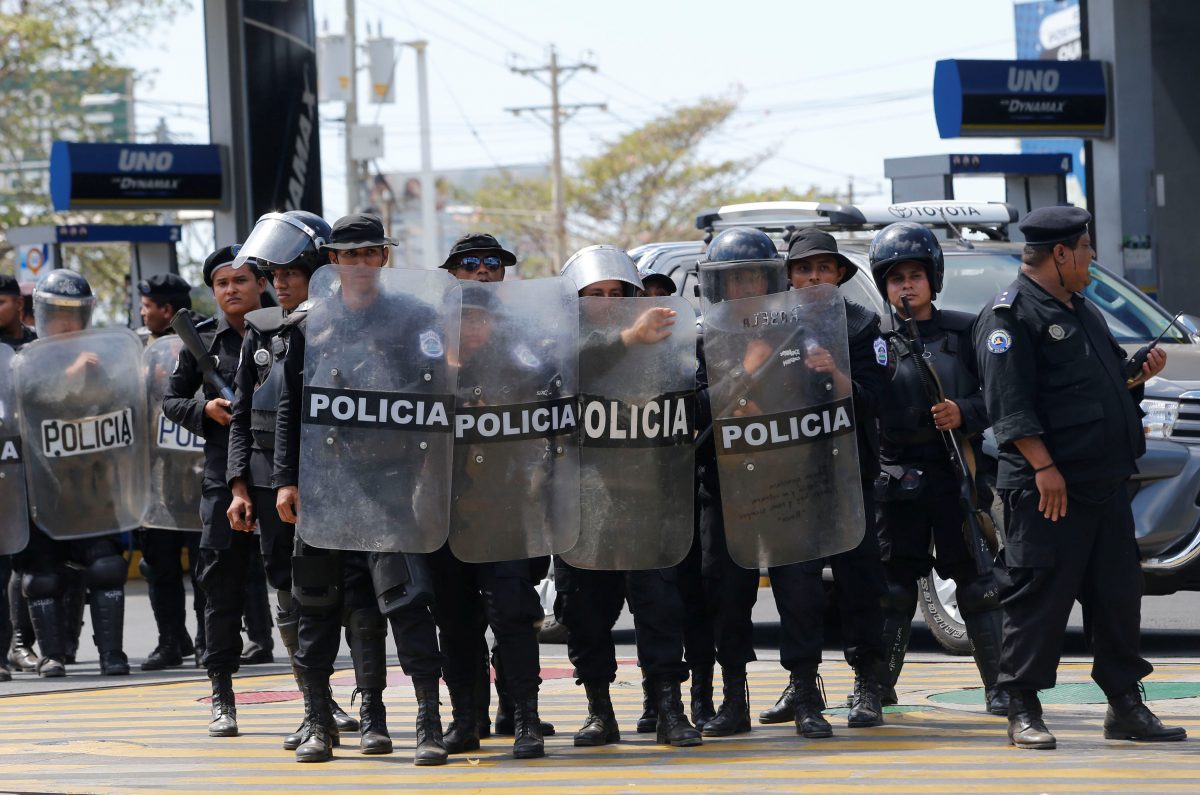 Government officials released a group of 50 prisoners on March 15 following demands by the opposition for more detainees to be freed before the political talks could continue.
The government released 100 other prisoners in late February when it launched a political dialogue with the opposition.
Last month, Ortega said he was willing to reform state institutions ahead of presidential elections in 2021.
Trump's Prediction
Following the economic crisis and political schism in Venezuela, U.S. President Donald Trump predicted Cuba and Nicaragua would follow.
In 2018, the Trump administration dubbed Venezuela, Cuba, and Nicaragua the "troika of tyranny." In November 2018, national security adviser John Bolton said the socialist dictatorships in the three nations are the "genesis of a sordid cradle of communism in the Western Hemisphere."
"The twilight hour of socialism has arrived in our hemisphere and, frankly, in many many places around the world," Trump said in his Feb. 18 landmark speech in Florida. "The days of socialism and communism are numbered not only in Venezuela but in Nicaragua and in Cuba as well."
Indeed, Cubans took to the streets in Havana to protest the communist regime's new constitution on Feb. 23—a rare occurrence in the socialist police state.
The new constitution proclaims "the Communist Party is the director of Cuban society forever" and that socialism is "irreversible."
While the referendum succeeded, the opposition contested its legitimacy, saying at least dozens of volunteers who went to watch polling stations have been arrested. Video footage widely circulated on social media showed a man casting several ballots.
Bolton accused Cuba of propping up the Venezuelan regime. Nearly 92,700 Cuban communist proxies work in Venezuela's government apparatus, according to congressional testimony by a retired Venezuelan military official.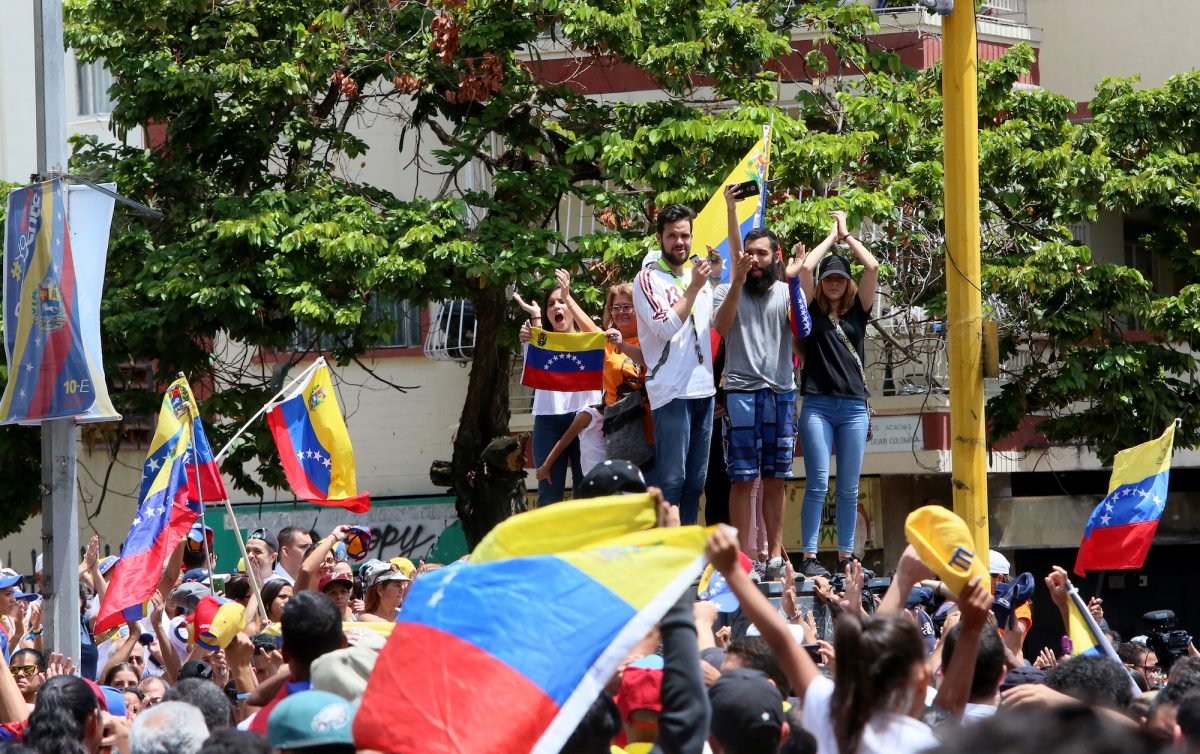 The national security adviser called on other nations in the region to "let the Cuban regime know that it will be held responsible for continued oppression in Venezuela."
He also called for "free, fair, and early elections" in Nicaragua.
"Until then, the Nicaraguan regime, like Venezuela and Cuba, will feel the full weight of America's robust sanctions regime," he said.
Reuters and Epoch Times reporters Ivan Pentchoukov and Bowen Xiao contributed to this report.