The NFL is apparently looking for a communications strategist who can "provide crisis communications counsel to leagues executives," according to a Tuesday job listing on Daybook.com.
It's not exactly clear why the league is looking for the new hire—but some media outlets have speculated that it's because of the protests during the national anthem that erupted over the weekend before games.
The job listing makes no mention of the protests.
"The senior communications strategist will be responsible for proactively developing plans and strategies aimed at publicly positioning the NFL to key audiences through all communication channels, both traditional and emerging media. They will work closely with communications department leadership to create messaging to reflect the league's wide variety of priorities and expedite organizational decision-making," reads a description of the job responsibilities.
According to the listing, the strategist will also:
– Provide crisis communications counsel to leagues executives.
– Devise strategy and long term vision to strategically position the NFL in the sports marketplace.
– Provide guidance to senior leadership, including executive vice presidents and COO to achieve desired reputational results and develop metrics to measure success.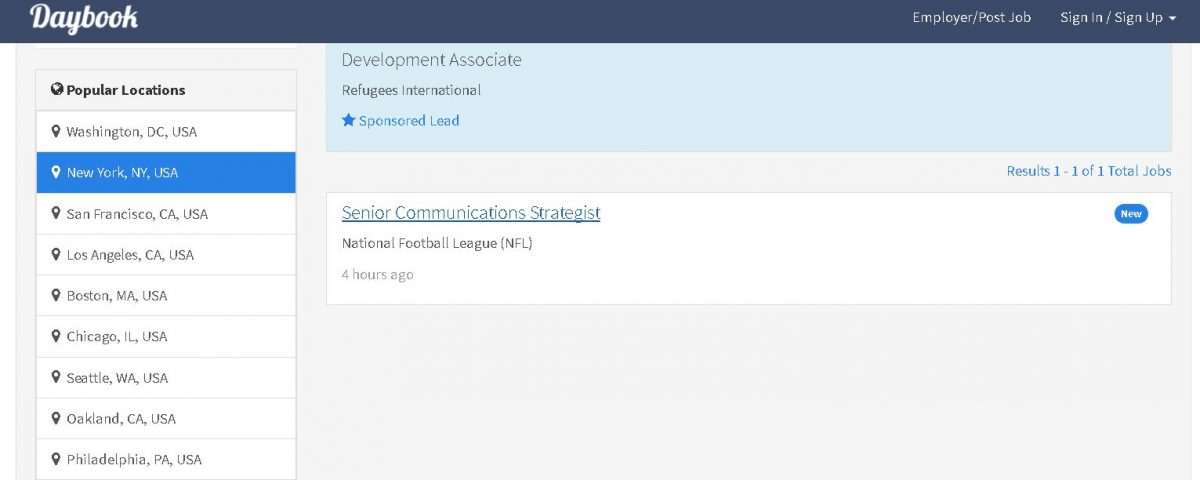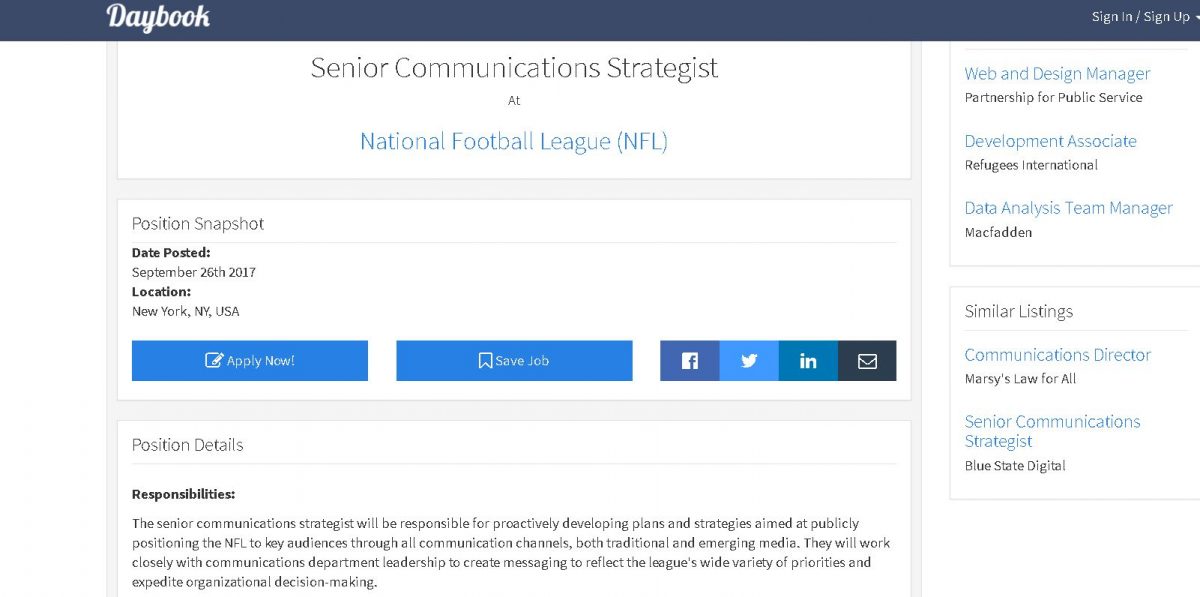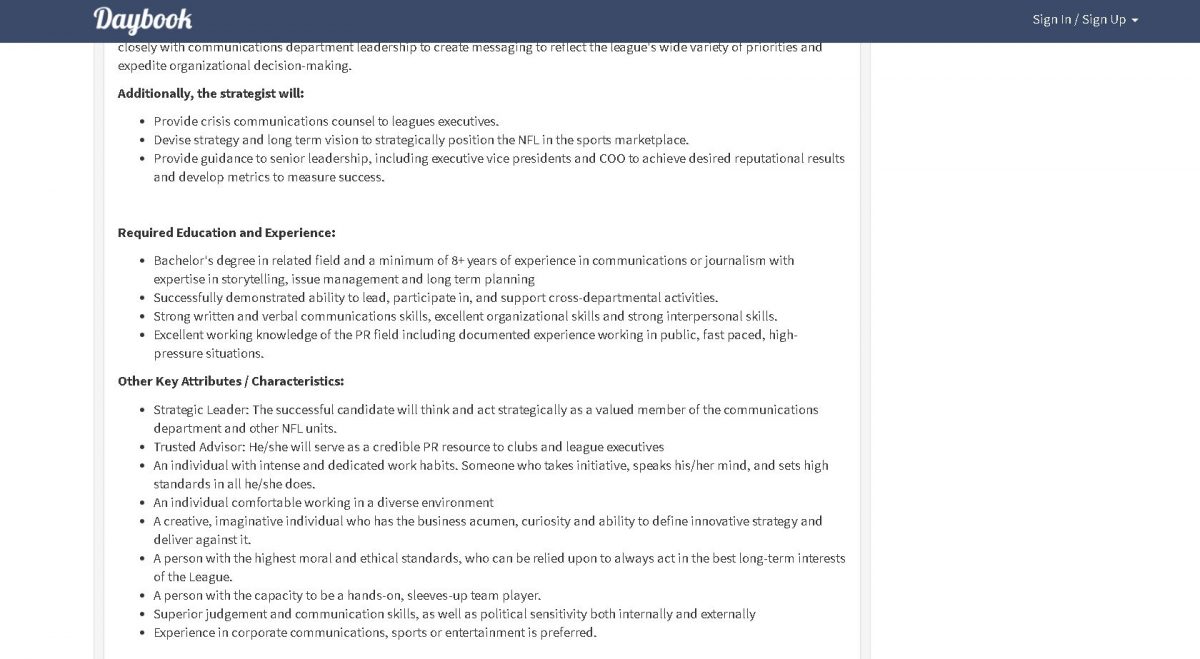 President Donald Trump over the weekend tweeted and made statements that the players who protest during the anthem should be fired.
"It's called respect for our country," he said during a press conference on Tuesday.
"Many people have died. Many, many people. Many people are so horribly injured. I was at Walter Reed Hospital recently and I saw so many great young people and they're missing legs and they're missing arms and they're so badly injured. And they were fighting for our country, they were fighting for our flag, they were fighting for our national anthem," Trump said, according to an Epoch Times reporter on the scene in Washington, D.C.
There's been speculation that the anthem protests could lead to a drop in TV ratings, and therefore, a loss in ad revenue.
About 200 NFL players sat, knelt, or engaged in other types of protest during the anthem.
Former San Francisco 49ers quarterback Colin Kaepernick ushered in the protests in 2016, and a few players followed suit last year. Kaepernick and other players have claimed they're protesting police brutality in the wake of prominent officer-involved shootings around the United States and perceived racial injustice.
Sunday's protests were the largest to date.