Colin Kaepernick, the out-of-work NFL quarterback who is best known for triggering a protest movement, will reportedly work out in front of NFL teams and other officials on Saturday before making himself available for job interviews.
Two sources told the Wall Street Journal about the move, and ESPN reported, citing a memo, on the development. According to the reports, the workout will be held in Atlanta, Georgia, and is being organized by the NFL itself, which hasn't issued a statement on the matter.
All 32 NFL teams are being invited to attend, and they can take a video and also interview Kaepernick, who took the San Francisco 49ers to a Super Bowl before losing to the Baltimore Ravens in early 2013. Despite his play, Kaepernick garnered the most attention—or notoriety—when he started kneeling during the playing of the national anthem before games to protest police brutality, which drew widespread backlash and boycott threats.
The 32-year-old hasn't played a snap since January 2017. In March 2017, he opted out of his contract with the 49ers and has not found work since.
Over the past two years, Kaepernick and safety Eric Reid, who now plays for the Carolina Panthers, filed grievances against the NFL via the NFL Players Association, claiming there was collusion among team owners to deny jobs to the two players. It was then announced in February 2019 that the league and both players reached a settlement.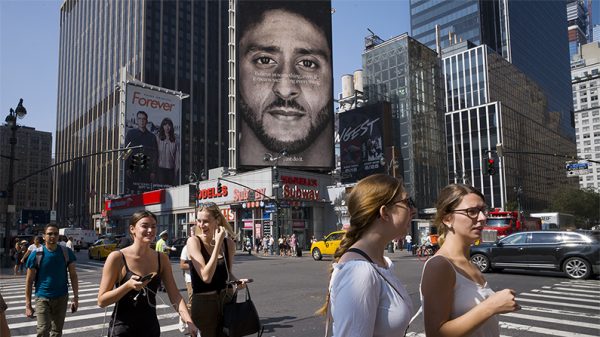 During the 2016 season, his last, Kaepernick had a 59 percent completion rating and threw 16 touchdowns against four interceptions, according to ESPN stats.
A common refrain against Kaepernick is that his on-field performance saw a decline in 2015 and 2016, when he was benched in favor of Blaine Gabbert.
In a lengthy writeup in 2017, ESPN noted that "Kaepernick's greatest NFL successes came as part of the San Francisco 49ers' read-option scheme from 2012-14. In those three years, he rushed for 1,578 yards—more than any quarterback other than Russell Wilson and Cam Newton. His success—he threw more than twice as many touchdown passes (50) as interceptions (21)—helped him compile the eighth-best Total Quarterback Rating in the NFL (70.2) over that period."
Last month, Kaepernick's representatives sent out a letter of "facts" to counter "false narratives" about the player.
"Not a single team has brought Colin in for a workout," their statement said. "Seattle brought Colin in for a visit but did not work him out. … No other NFL team has interviewed or worked out Colin in the past three seasons, despite other false statements to the media to the contrary." The Seahawks incident took place in April of 2018.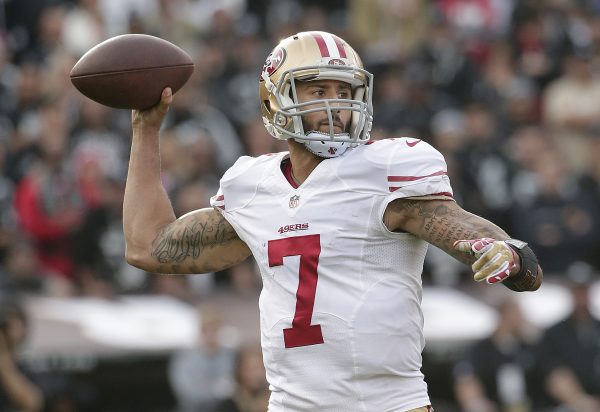 The letter said that the rumors about Kaepernick demanding a specific salary are "completely false," and they have added that the notion he doesn't want to play is wrong.
They also argued that the former University of Nevada standout has been "working out 5 days a week, for 3 years, in preparation to play again."