The next Democratic presidential debate will feature the most crowded stage yet, with 12 candidates vying for air time on a single night.
The Democratic National Committee (DNC) announced the decision on Friday, Sept. 27.
"To address several inquiries we have received we are writing to let you know that, pending a final decision after the certification deadline, it is the intention of the DNC and our media partners to hold the October debate over one night on Tuesday, October 15th," the DNC wrote in an email Friday morning to various campaigns, reported Fox News.
Twelve candidates have qualified for the debate and no other contenders are likely to qualify before the Oct. 1 deadline.
The debate will be held on Oct. 15 in Ohio and is being hosted by CNN and the New York Times.
If there was a second night, it would have been on Oct. 16. Instead, the stage will feature 12 candidates, the most of this election cycle.
The debate in August featured 10 candidates on one stage; no others qualified.
The debates in June and July, which had the lowest thresholds of any, featured 20 candidates split over two nights.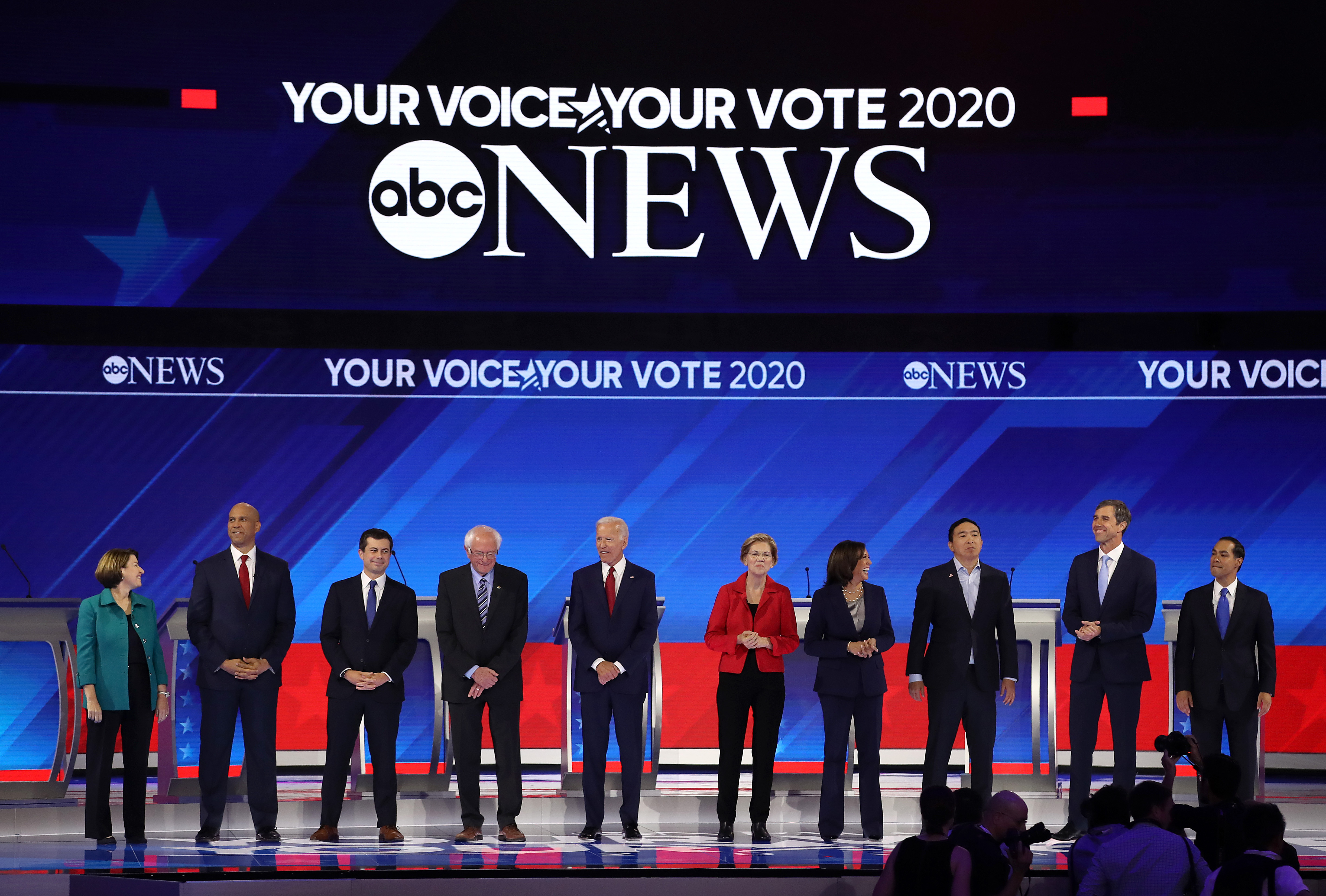 Those who have qualified for the fourth debate next month are: former Vice President Joe Biden, Sen. Bernie Sanders (I-Vt.), Sen. Elizabeth Warren (D-Mass.), Rep. Tulsi Gabbard (D-Hawaii), billionaire Tom Steyer, Sen. Kamala Harris (D-Calif.), South Bend Mayor Pete Buttigieg, Sen. Amy Klobuchar (D-Minn.), former Secretary for Housing and Urban Development Julián Castro, entrepreneur Andrew Yang, Sen. Cory Booker (D-N.J.), and former Texas Rep. Beto O'rourke.
Other candidates still in the race who haven't qualified include Sen. Michael Bennet (D-Colo.), former Rep. John Delaney (D-Md.), Montana Gov. Steve Bullock, Rep. Tim Ryan (D-Ohio), author Marianne Williamson, former Rep. Joe Sestak (D-Penn.), and Miramar Mayor Wayne Messam.
The requirements for the fifth debate, slated for November, are the highest yet and will likely narrow the field to 10 or less.
To qualify for the November debate, candidates must receive 3 percent or more support in at least four polls. That's up from 2 percent for the last debate and 1 percent earlier this year.
Candidates must also have donations from at least 165,000 unique donors, up from 130,000 unique donors, and a minimum of 60 unique donors per states in at least 20 U.S. states, U.S. territories, or the District of Columbia.
Spurred by fear of missing out on the November debate, Castro and Booker have both pleaded for donations in recent days, telling supporters they'll be forced to drop out if they don't get enough money.