Tennessee Tribune Brings Group to Shen Yun
February 17, 2013 6:02 pm Last Updated: October 1, 2015 11:09 am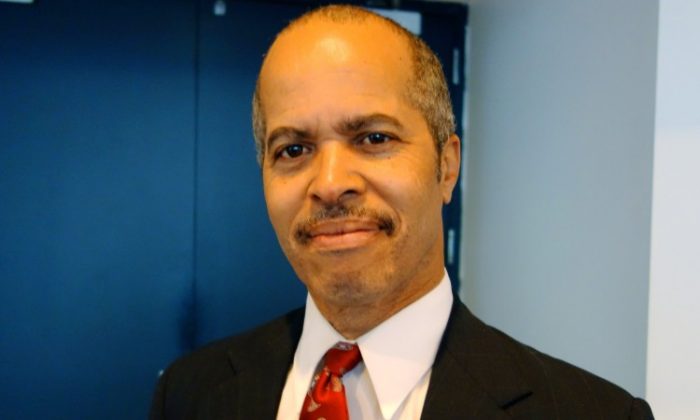 NASHVILLE, Tenn.— Tennessee Tribune Associate Publisher William Miller supports Shen Yun Performing Arts because of the artists' mission to revive Chinese culture and commitment to freedom of belief and human rights. Every time the company visits Nashville, he not only attends; his newspaper brings a group of young students to Tennessee Performing Arts Center so they can experience Shen Yun.
At intermission the students were posing for a group picture at the back of the theater, laughing, smiling, and clearly excited.
To Mr. Miller, civil rights are not an issue for only one race. They are universal, and Shen Yun demonstrates how universal they are. He said it is now Black History Month, but he wishes it were called civil rights month, to show that civil and human rights do not belong to any one ethnic group.
He thinks spirituality is essential, especially in the context of human rights. "When it comes down to civil rights you cannot be a positive part of any civil rights movement unless you are spiritual, because if you are not spiritual, you don't have a conscience."
Shen Yun has not yet been allowed to visit mainland China, both because of the spiritual content of the performance and the contemporary history in it.
The Shen Yun website provides context: "All men are created equal," and "natural rights" are ideological values that have sustained democratic systems. Individual rights and freedoms form the foundation for many of these societies.
In the case of the Chinese Communist Party, its Marxist-atheist ideology holds that people must "fight with heaven, fight with earth, fight with each other," and focuses on "class struggle." It sees traditional Chinese culture, which stems from the Buddhist, Taoist, and Confucian faiths, as its greatest rival … today's arts emerging from China are infused with Party Culture, and it is evident both overtly and covertly … Shen Yun's goal is to revive the authentic and original manifestation of traditional Chinese culture and art. On stage, Shen Yun performances bring back these traditional values that have sustained and created cultural expression for so many generations."
According to Shen Yun, "This is why the Communist Party fears Shen Yun, and why this kind of performance cannot be seen in China today."
Mr. Miller's mother, Rosetta Miller-Perry, founded the Tribune more than 21 years ago, and the paper has championed the cause of civil rights throughout its history. Mrs. Miller-Perry is also an avid Shen Yun supporter, attending every year.
"I really think it is great," Mr. Miller said.
New York-based Shen Yun Performing Arts has three touring companies that perform simultaneously around the world. For more information, visit ShenYunPerformingArts.org
The Epoch Times publishes in 35
countries and in 21 languages. Subscribe to our e-newsletter.