California Gov. Gavin Newsom announced on Wednesday a fund to give payments to immigrants who are living in California illegally amid the CCP virus pandemic.
He said that the state will use a mixture of taxpayer dollars and charitable contributions, giving as many as 150,000 adults $500 each, with households being capped at $1,000.
"This is a state that steps up to help those in need, regardless of status," Newsom said in a live-streamed announcement on social media, adding that 10 percent of the state's workforce is "undocumented."
"An overrepresentation of that workforce is undocumented in the areas that are so essential to meeting the needs of tens of millions of Californians today—in the health care sector, in the agriculture and food sector, in the manufacturing and logistics sector, and in the construction sector," Newsom added. He said illegal immigrants paid $2.5 billion in state taxes in 2019.
They will be able to apply for the deposits in May.
He noted that a number of such immigrants are not eligible to receive federal stimulus deposits or checks worth up to $1,200 for individuals and $500 for children. Those deposits started going out this week in an attempt to offset some economic losses suffered during the Chinese Communist Party (CCP) virus pandemic.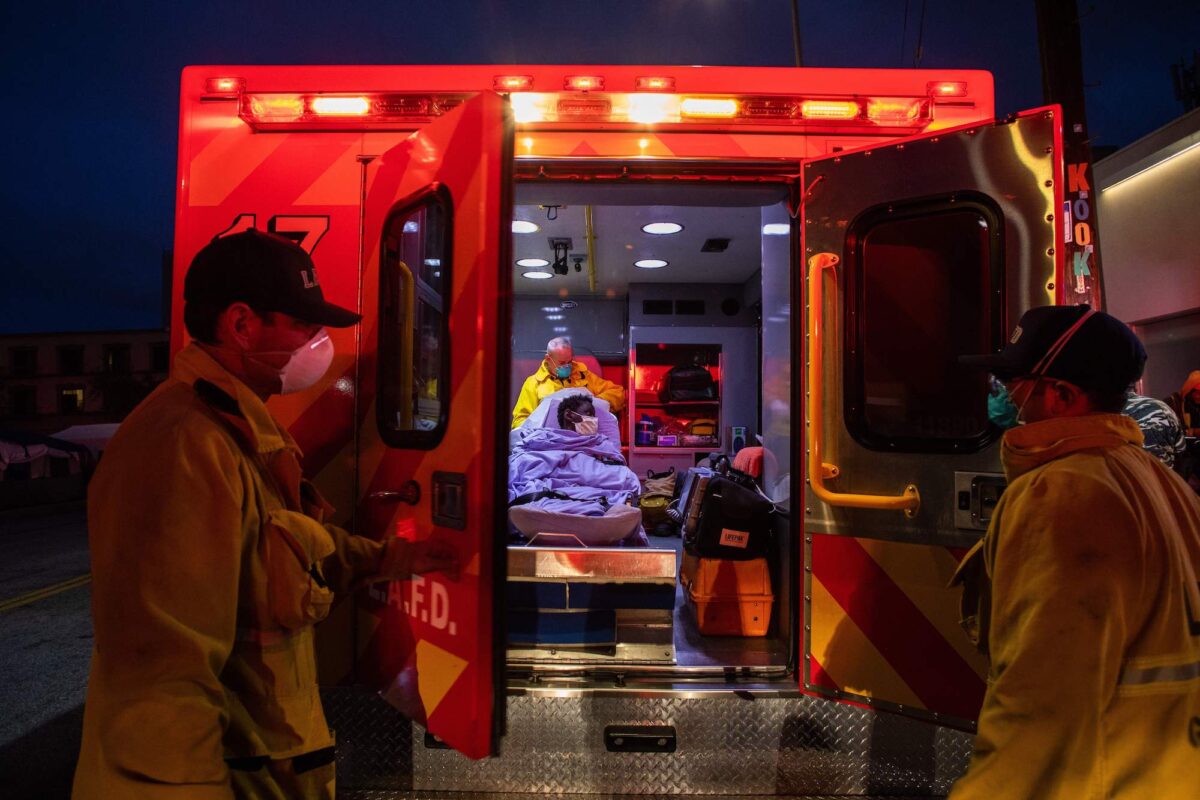 "Many mixed-status families are having trouble taking care of their families," Newsom added. "We feel a deep sense of gratitude for people that are in fear of deportation that are still addressing the essential needs of tens of millions of Californians."
According to Newsom's office, the funds will be deployed via a model of regional nonprofits.
About $75 million will come from state taxpayers while charities will raise another $50 million. They include the Emerson Collective, Blue Shield of California Foundation, the California Endowment, the James Irvine Foundation, the Chan Zuckerberg Initiative, and others, according to Fox News.
"The California Immigrant Resilience Fund is a critical investment because so many immigrant families have been left out of other aid packages, yet these residents face consequences to their health and safety that will be compounded across future generations," stated Debbie I. Chang, president of the Blue Shield of California Foundation, according to the Washington Times.
A $2 trillion stimulus package recently passed by Congress, signed into law by President Donald Trump, avails small-business loans and assistance in form of direct payments. The Internal Revenue Service's (IRS) "Get My Payment" was launched Wednesday, allowing people to see when their money will be deposited or when a check will be mailed. The website will also confirm if the IRS will send the money in the mail or via a direct deposit.