In an effort to provide a lifeline to its city's ailing restaurants, the city of Newport Beach, California, has created a new "Restaurant Month" promotion to generate foot traffic as Orange County reopens amid the COVID-19 pandemic.
Nearly 70 local restaurants have banded together as part of the food-centered experience, created as part of a team effort by Dine Newport Beach and the Newport Beach Restaurant Association. The month-long event, which began Sept. 1, allows participants to download a free digital Dine Pass that can be used at any of the participating restaurants for discounts, deals, and prizes.
The promotion corresponds with a Sept. 8 easing of restrictions after the county was upgraded to the red tier on the state's COVID-19 monitoring list, allowing restaurants to reopen for indoor dining at 25 percent capacity.
The Newport Beach City Council voted the same day to relax enforcement of an emergency ordinance that mandated social distancing and employee mask wearing at local restaurants.
Grace Hong, communications manager for Newport Beach & Co., the city's marketing organization, told The Epoch Times that the goal of the campaign is to help restaurants make up for lost business due to the pandemic.
"Summer is our busiest season, and obviously due to the pandemic that was heavily impacted," Hong said.
"Hopefully this Dine Pass will attract locals and visitors to dine at Newport Beach restaurants and to redeem offers and stuff as an incentive."
Hong said benefits include free appetizers, 10 percent off the entire bill, and incentives for coming back a second time to the same establishment.
Each check is also "an entry to win daily giveaways" and "weekly grand prize getaways," she said. The getaways include weekend stays at luxurious Newport Beach hotels, whale watching passes, and $50 Nordstrom gift cards.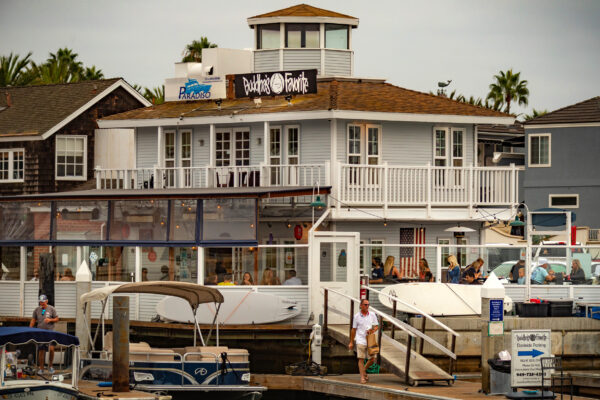 Gary Sherwin, president and CEO of Newport Beach & Co., told The Epoch Times he has high hopes for the promotion's success in helping out local restaurants, based on reservations tracked during previous Restaurant Week promotions.
He said the city has hired an "independent research company to monitor all reservations" to track the promotion's success.
"In past Restaurant Weeks, we have tracked reservations. … This has allowed us to not only measure how many reservations were made but also the spend associated with it," Sherwin said via email.
"In January, which was a two week event, over $3.5 million was generated for local restaurants that would have not been earned without the promotion."
Sherwin said more than 2,000 people downloaded the Dine Pass during the first week of the event.
Overall, he estimated there are around 420 restaurants located in Newport Beach. Though his organization doesn't have an official figure for yearly gross revenue, he estimated the restaurants together bring in around $100 million each year.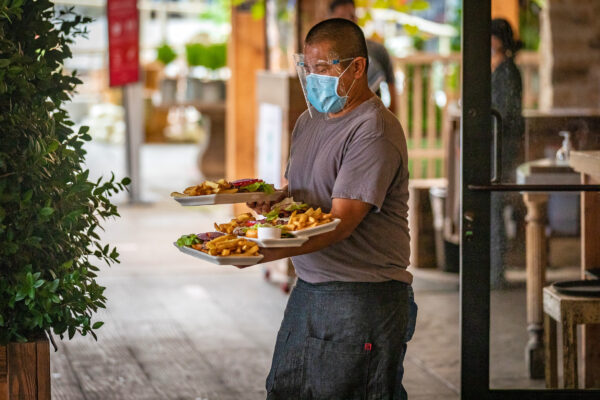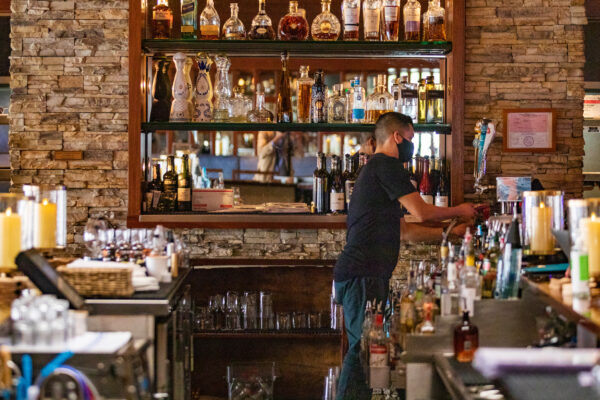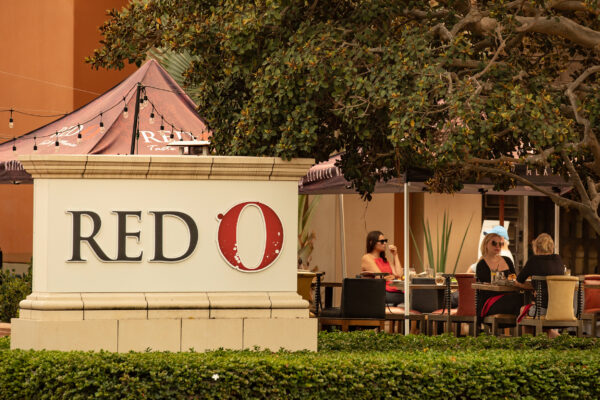 Mayor Will O'Neill told The Epoch Times that Newport Beach restaurants have faced severe restrictions due to the pandemic, but that the city has done all it can to help.
"Restaurants have faced difficult opening and closing orders with significant and expensive modifications required," O'Neill said via email.
"Newport Beach quickly assisted our restaurants when their indoor dining was shut down by passing an emergency ordinance allowing for outdoor dining. Outdoor dining has been a real hit, but is not a perfect solution."
O'Neill added, "We have seen some restaurant closures, but not as many as other cities in the area."
The City of Newport Beach partnered with the Small Business Development Center in August to create a grant program designed to aid small businesses in their fight to survive the ongoing pandemic and statewide restrictions.
According to the city's website, small businesses with less than 30 employees are eligible to receive grants of up to $10,000 that can be used for job retention and operating expenses.
"The city also used CARES [Coronavirus Aid, Relief, and Economic Security] Act money for business grants to help our small storefront businesses with COVID-related expenses," O'Neill said.
"Anecdotally, we hear that businesses across our city have faced very different circumstances. Many restaurants have flourished while some have failed.
"With people spending more time home and not traveling, they have purchased a lot more electric bikes and Duffy [electric] boats."
Signing up for the Dine Pass can be done through the Visit Newport Beach website. The pass is instantly delivered via text and email.
After clicking the link, the user can add the pass to their phone's home screen for easy access. Then, after browsing available restaurants and special offers, guests simply click "Check In" after arriving to redeem their offers.