NEWPORT BEACH, Calif.—Newport Beach Police officers gathered at the Hyatt Regency John Wayne Airport Hotel March 31 for an appreciation breakfast sponsored by the Commodores Club of the Newport Beach Chamber of Commerce.
"The Chamber recognizes the Newport Beach Police Department in an effort to show how much residents and local businesses appreciate the work these men and women do for Newport Beach," the Chamber said on its website.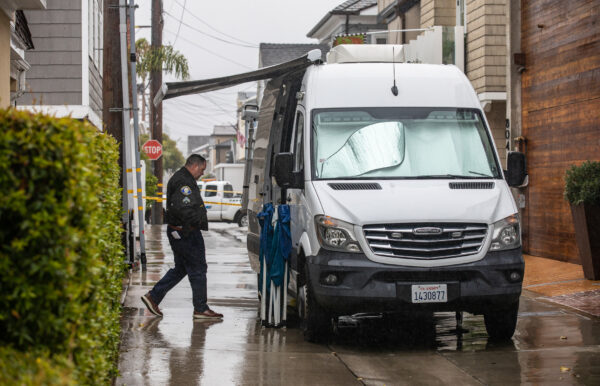 Former NBC "Dateline" journalist Keith Morrison—who has reported in nearly every corner of the world during his long career—was the event's guest speaker.
Newport Beach Mayor Kevin Muldoon spoke directly to the many police in attendance thanking them for their hard work.
Several officers, and one volunteer, were honored during the event for their outstanding roles in saving lives and working to prevent and stop crime.
Those honored for saving the life of another, called the "Lifesaving Award" were: Officers Kyle Cameron, Adam Daymude, Tyler Machado, Benjamin Arnett, Austin Laverty, Brian Park, Tyler Eisenhauer, Isaac Furnari, and Steven Oberon.
Merit Awards were also given to those who exemplified service "above and beyond" and were awarded to: Officers Kyle Markwald, Christine Maroney, Court Depweg, Michael Dugan, Michael Fletcher and Bryan McMahon.
Other awards were:
Volunteer of the Year: Laird Hayes
Civilian Employee of the Year: Rangemaster Vincent Kyzer
Civilian Supervisor of the Year: Senior Dispatcher Joseph Horton
Sworn Supervisor of the Year: Sgt. Brandon Rodriguez
Officer of the Year: Homeless Liaison Officer Cynthia Carter
The event, open to the public, sold out with ticket prices ranging from $55 for singles to table sponsorships for $650.