A newborn found abandoned and naked in Silver Spring, Maryland, is now recovering, said officials.
On Friday, Aug. 16 at around 5 p.m., police received a call from a man who had been walking along Tenbrook Drive when he heard crying coming from a wooded area, according to a Facebook post from the Montgomery County Police Department.
He found the naked child about 10 feet from the sidewalk after going to investigate, Montgomery County officials said.
"The baby is possibly Hispanic and according to medical personnel at the hospital, was born a few hours before she was found," said police in the post.
"We were very fortunate that that man was walking down that sidewalk," said Sgt. Rebecca Innocenti with the Montgomery County Police, WVLT reported. "She didn't have any clothes on, no diaper."
Detectives with the Montgomery County Police Department are seeking information from the public regarding a newborn baby that was found in a wooded area in Silver Spring on Friday. https://t.co/erj01U5wDm pic.twitter.com/qzzd5vSqzR

— ABC 7 News – WJLA (@ABC7News) August 17, 2019
Innocenti said that anyone who abandons a baby may face charges.
"We're concerned about the mother, both her physical and emotional well-being, so we want to make sure the mother is getting the help she needs and if she doesn't have the help, that she comes forward and we can get her that help that she needs," Innocenti said.
Police didn't offer any further details about the case.
Silver Spring is a suburb of Washington, D.C.
Safe Haven Laws
The police department added that the Maryland Department of Human Resources has a Safe Haven law where mothers of newborns can give up custody of their baby.
"Newborns can be left at hospitals or law enforcement stations" and "a parent (or another adult with the approval of the mother) has up to 10 days from the birth to invoke Safe Haven anonymously and safely leave a baby with a responsible adult at a designated location," the post said.
"A person who invokes Safe Haven is immune from civil liability or criminal prosecution provided the child is unharmed. If you have questions about Maryland's Safe Haven law, call the Department of Human Resources at 800-332-6347 or your local department of social services," it added.
Between 1999 and 2018, 3,524 newborns were surrendered under various states' Safe Haven laws. The National Safe Haven Alliance says 1,397 newborns were illegally abandoned, 773 newborns were found dead, and 462 newborns were found alive.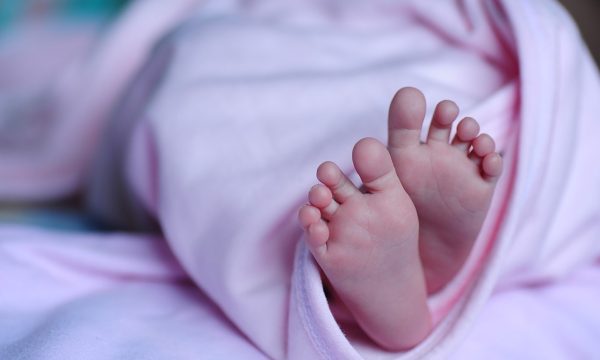 "You may have heard stories about babies being left in dumpsters, public toilets, or other unsafe locations. The parents abandoning their babies may have been under severe emotional or financial stress. The mothers may have hidden their pregnancies, fearful of what would happen if their families found out. Because they were afraid and felt they had nowhere to turn for help, they abandoned their baby," according to the California Department of Social Services website.
Crime Facts in the United States
Violent crime in the United States has fallen sharply over the past 25 years, according to both the FBI's Uniform Crime Reports (UCR) and the Bureau of Justice Statistics (BJS) National Crime Victimization Survey (NCVS) (pdf).
The rate of violent crimes fell by 49 percent between 1993 and 2017, according to the FBI's UCR, which only reflects crimes reported to the police.
The violent crime rate dropped by 74 percent between 1993 and 2017, according to the BJS's NCVS, which takes into account both crimes that have been reported to the police and those that have not.
The FBI recently released preliminary data for 2018. According to the Preliminary Semiannual Uniform Crime Report, January to June 2018, violent crime rates in the United States dropped by 4.3 percent compared to the same six-month period in 2017.
While the overall rate of violent crime has seen a steady downward drop since its peak in the 1990s, there have been several upticks that bucked the trend. Between 2014 and 2016, the murder rate increased by more than 20 percent, to 5.4 per 100,000 residents, from 4.4, according to an Epoch Times analysis of FBI data. The last two-year period that the rate soared so quickly was between 1966 and 1968.