A Minnesota mother has been arrested after her newborn baby died from intoxication.
Authorities said in a criminal complaint that Rianna Marie Cameron, 29, drank heavily before a surprise premature birth.
Emergency responders rushed to Cameron's home in Rogers on Dec. 30, 2018, after receiving reports of an infant becoming unresponsive.
Officers found two small children on the first floor of the townhouse and rushed upstairs to find Cameron and her boyfriend upstairs. The newborn baby was at Cameron's feet, with the umbilical cord still attached.
The little girl was blue or purple and she wasn't breathing, according to the complaint, which was obtained by WCCO.
Responders began conducting CPR on the girl before taking her to a nearby hospital. She was soon pronounced dead and an autopsy revealed her blood alcohol content was .234—the legal limit for driving after drinking is 0.08 in the state—and that the baby died from "complications of acute ethanol intoxication and unsupported delivery."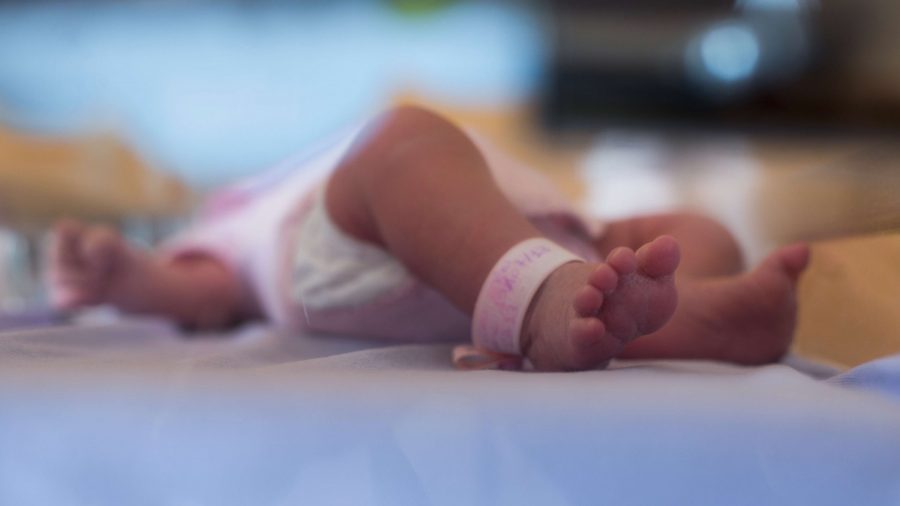 Cameron told officers she had been "on a bender," a colloquial reference to drinking so much alcohol that one blacks out or becomes incapacitated. She said she'd drunk a liter of whiskey; officers found an empty 1.75 bottle of whiskey in the kitchen.
Cameron was taken to the hospital and her blood alcohol level tested .21.
The complaint detailed how the mother was warned multiple times of the harmful effects of drinking while pregnant and had been committed for alcohol addiction three times since 2012.
Child Protective Services was alerted to Cameron in 2015 after one of her children had prenatal alcohol exposure, according to WFAA. On July 24, 2018, Cameron told police officers she was in treatment for the third time in six years. On Dec. 15, 2018, officers warned her again about drinking while pregnant and she said she understood the repercussions and was still undergoing treatment.
Cameron faces up to 10 years in prison if convicted of manslaughter.
Drinking While Pregnant
According to the Centers for Disease Control and Prevention, "There is no known safe amount of alcohol use during pregnancy or while trying to get pregnant."
"There is also no safe time during pregnancy to drink. All types of alcohol are equally harmful, including all wines and beer," the agency stated. "Alcohol in the mother's blood passes to the baby through the umbilical cord. Drinking alcohol during pregnancy can cause miscarriage, stillbirth, and a range of lifelong physical, behavioral, and intellectual disabilities. These disabilities are known as fetal alcohol spectrum disorders (FASDs)."
Children with the disorders could have abnormal facial features, small head size, low body weight, poor coordination, difficulty with attention, poor memory, and low IQ, among other problems.

The Alcohol Pharmacology Education Partnership said that all alcohol imbibed during pregnancy is harmful, but certain situations are more dangerous, such as "women who binge drink periodically and women who drink continuously throughout pregnancy (for example, one drink every day or several during a week)."
"During pregnancy, binge drinking, defined as having four or more drinks on one occasion (for women), can produce a variety of effects on the fetus. The peak blood alcohol levels reached by the mother during a single binge may be more important than the total amount of alcohol consumed. Binge drinking during the first trimester (at a time when many women do not know they are pregnant and when the fetal brain is beginning to develop) can have a dramatic impact on fetal development," it stated.
"For example, mothers who drink more than 5 drinks in a single day before finding out they are pregnant have an increased risk that their child will be 1-3 months behind their peers in reading and math at the end of 1st grade. However, binge drinking during the brain growth spurt (during the second and third trimester) can still have a drastic impact on the developing fetus."