A newborn baby with its umbilical cord still attached was left in a box outside a medical clinic in Western Australia with a note, according to reports.
The baby was found on the morning of March 20 outside the Garden City Medical Centre in Perth, according to police.
The Australian prime minister has appealed for the woman, who authorities say did not give birth at a hospital, to come forward for treatment.
"The baby was found in a box covered with a blanket," local Detective Sergeant Dixie Johnson said, reported 9News. "The baby appeared to be cared for."
"The baby was found in a box covered with a blanket. The baby appeared to be cared for," police said.

由 Nine.com.au 发布于 2019年3月20日周三
"There was a note left. I won't comment on what exactly the note said at this time but the mother was expressing that she wanted the baby cared for."
"We believe the baby was only there for about 10 minutes' maximum."
The baby didn't appear to have been born in a hospital, Sergeant Johnson said. "That's why we do want to speak to the mother because we've got concerns about the environment the baby was born in, and we really just need her to come forward to make sure she gets her medical attention and her welfare concerns are looked after."
An eyewitness told the West Australian that she was at the Booragoon medical clinic when another woman ran inside yelling: "There's a baby in a box."
She said the abandoned infant was wrapped in a towel in a shopping bag in a box and was still covered in afterbirth and with the umbilical cord attached.
"He was lying very contentedly with his hand next to his face, he must have been fed," she said.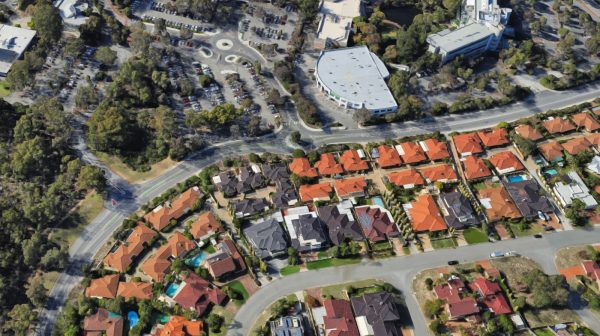 WA Police said in a statement, "Around 8am this morning (20 March 2019), the baby was located outside a medical centre in Booragoon. The baby was taken to the Perth Children's Hospital and appears to be in good health."
"Concerns are held for the mother of the child as she may require medical attention and police are asking her to contact them."
Don Panjaroen was just two doors down from the medical centre at his dry cleaning business, but did not see anyone leave the baby.
URGENT – PLEASE SHAREFremantle Detectives are appealing for the mother of a newborn baby boy located today, to come…
The first he knew of the incident was when police came into his store to ask for his CCTV footage, he told Australian news outlet News.com.
"It makes me feel a bit sad for the baby," he said.
A father himself, Mr Panjaroen said he had provided footage from his cameras but wasn't sure what it showed.
"If anyone has any CCTV cameras of other areas they should give it to police, anything would help," he said.
According to the Sydney Morning Herald, the baby is named Raoul.
Woman Gives Birth in Secret, Baby Rescued From Trash
In South Africa earlier this year, a woman secretly gave birth at home and then dumped her newborn, inside a plastic bag, on a pile of trash that was awaiting collection.
Seconds before the garbage truck arrived, the baby boy was rescued from inside the trash bag after a scrap collector happened to hear his cries.
First responders in Durban, South Africa, posted a video of the moment that medics picked up the baby boy after unwrapping him from inside a knotted plastic bag.
The baby, weighing 4 pounds, 6 ounces and was uninjured. He was taken to a hospital in Verulam on Jan. 14, where he received treatment for an infection.
The baby's mother was tracked down the same day, and according to the security unit that found the baby, she was charged with child abandonment and attempted murder.
According to local reports, her attorney said that she had been undergoing treatment for depression.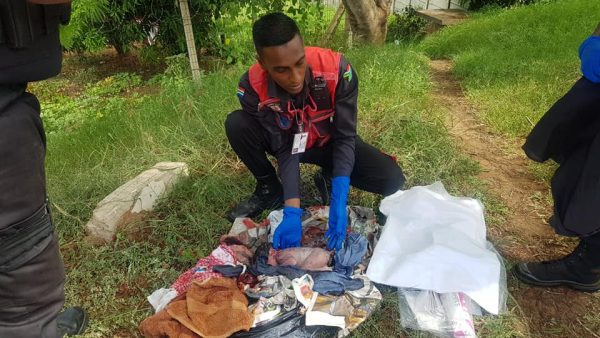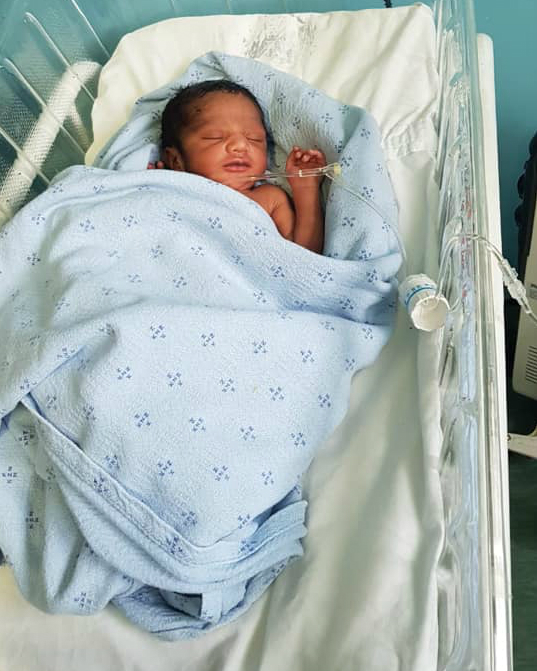 The newborn was found by members of a private security firm—Reaction Unit South Africa—that operates in parallel with the police. A passerby reported the cries of a baby coming from piles of trash.
"We received a call from a member of the public requesting assistance after a local scrap collector heard a baby crying in a bin packet that was tied and dumped on the side of the road," said police spokeswoman Col. Thembeka Mbele, according to Times Live.
"Upon arrival medics found the baby in the bin packet wrapped in a denim garment. They cut the umbilical cord, which was still attached to the placenta. The child was examined and found to be free of injury."