New Zealand's cabinet has agreed to return the Wellington region to Alert Level 1 after the city was moved to Alert Level 2 when an Australian man travelled there from Sydney while potentially infectious with the Delta variant of the CCP virus.
NZ COVID-19 Minister Chris Hipkins said in a press release there had been no cases detected in Wellington, with nearly 2,500 negative results from contacts of the Australian man.
"There have been no cases of COVID-19 detected in the community, nearly 2,500 negative results from contacts of the case (including repeat negative results from the case's close contacts) and wastewater testing which continues to show no detection of the virus," Hipkins said.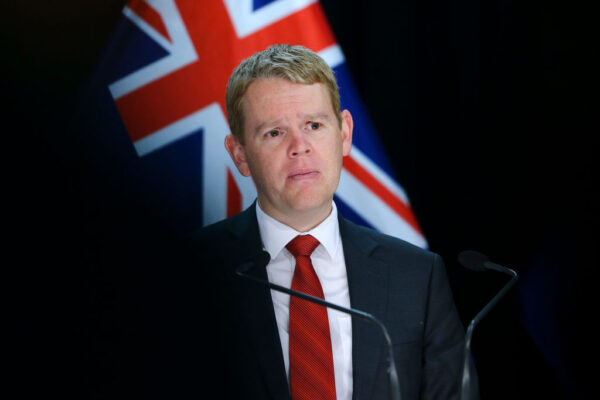 "However it is paramount that we stay vigilant. Testing centres will remain open in Wellington Central, Porirua, Kāpiti Coast, Hutt Valley, and Wairarapa."
This comes as New Zealand announced that it will resume its Australia travel bubble with certain states, including South Australia, ACT, Tasmania, and Victoria, from midnight on Saturday, July 4.
Travellers will need a negative pre-departure test before they can fly to New Zealand, and they must not have been in Queensland, the Northern Territory, and Western Australia on or after 10.30 p.m. on June 26. Nor should they have been in New South Wales on or after 11.59 p.m. on June 22 to be eligible to fly.
The pause on travel with these states will be reviewed on July 6.
New South Wales was viewed as the most risk by NZ officials, with Queensland, Western Australia, and the Northern Territory being a higher risk than NZ officials were "comfortable with."
"Cabinet carefully weighed up the evidence this morning, and we consider a partial lifting of the pause is a proportionate action when bolstered with the introduction of a mandatory pre-departure test and other health measures," Hipkins said.
"Today's decision gives airlines, passengers, and Government officials time to prepare for flights back from those states we consider low risk when the pause lifts.
"We know how important the bubble is, in particular for families and businesses. But we also want to avoid a situation where we are having to respond to a case here in New Zealand," he said.