A 26-year-old man will be charged with the murder of British backpacker Grace Millane, who went missing in New Zealand a week ago, police have announced. she was last seen on Saturday, Dec. 1, the day before her 22nd birthday.
But the body of the 22-year-old, who was spending a year travelling after graduation, has not been found, according to Auckland police.
"Sadly, the evidence we have gathered to this point of the enquiry has established that this is a homicide," said Detective Inspector Scott Beard, of the Auckland City Police on Dec. 8, saying that her family was "devastated."
Her family at home in England became concerned when her daily contact stopped and raised the alarm with New Zealand authorities. On Dec. 5 she was officially registered as a missing person, sparking a police investigation.
Police said they have arrested a 26-year-old man in central Auckland.
"He was brought back here to the Auckland Central Police station and is currently speaking to us in relation to the murder of Grace Millane," said Beard in a statement.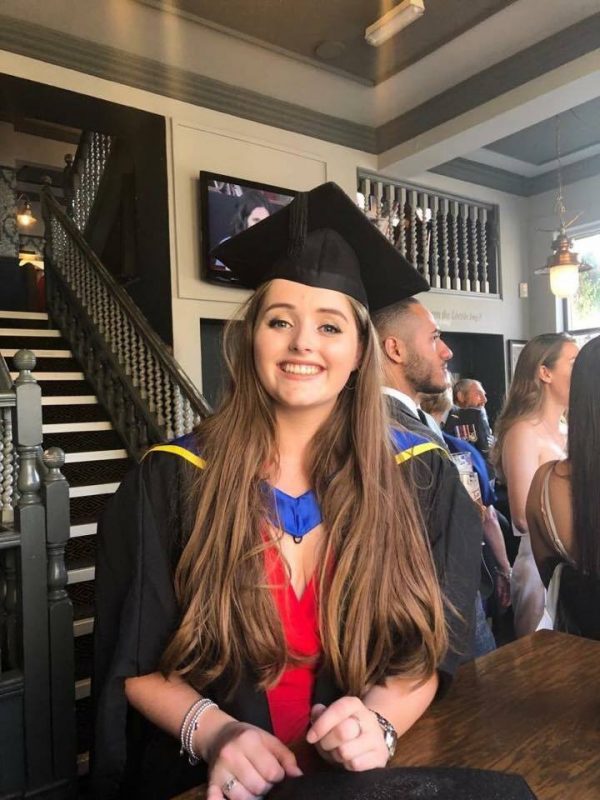 "Obviously this means that we are treating Grace's disappearance as a homicide investigation," the statement continued.
The latest developments come after a review of CCTV footage, and a nationwide appeal for information.
According to a police report, the CCTV showed her last known location at  9.41 p.m. at the Citylife Hotel, with a male companion.
According to the Independent, Beard confirmed that the man taken into custody by police was the same individual.
'Outgoing, Fun-Loving, Family-Orientated Daughter'
A number of her belongings are still missing, including her passport, a silver necklace, and a distinctive pink watch. Police have released images of the missing items and said that they hope the discovery of these items could help find her body.
"We still do not know where Grace is," said police. "We are determined to find her and return her to her family."
"Today we have identified and secured a vehicle of interest and we are now making enquiries to find out exactly where that vehicle has been," the police added.
Members of her family flew out to New Zealand from England the day before the police announced her death.
In an earlier statement, her father, David Millane, described her as "a lovely, outgoing, fun-loving, family-orientated daughter."
The family had been alerted when Millane's stream of regular updates on her exploits suddenly fell silent.
"Grace has never been out of contact for this amount of time and is usually in daily contact with either her mother, myself, or her two brothers," said Millane.
She was on a yearlong worldwide overseas experience, he said. "Grace started this travel journey in Peru in South America and was really looking forward to the second leg in New Zealand."
"She arrived here on the 20th of November and has bombarded us with numerous photographs and messages of her adventures," he said.
The 26-year-old arrested on suspicion of her murder will be charged with murder and will remain in custody until Monday, Dec. 10, when he is due in court, according to the latest police statement.