After implementing one of the most strict COVID-19 policies for over one and a half years, New Zealand decided to give up its "zero COVID-19" strategy and try to live with the CCP virus, also known as the novel coronavirus.
On Monday, Prime Minister Jacinda Ardern announced a plan to ease lockdown restrictions in Auckland, shifting her government's focus to vaccination.
"As you can see, with this outbreak and with Delta, the return to zero is incredibly difficult. Our restrictions alone are not enough to achieve it quickly," Ardern said during a press conference. "In fact, for this outbreak, it's clear that long periods of heavy restrictions has [sic] not got us to zero cases."
In March 2020, Ardern ordered everyone arriving in the country to be self-quarantined for 14 days. She said at the time that the country had "the widest-ranging and toughest border restrictions of any country in the world," ITV reported.
A few days later, Ardern closed the borders entirely to almost all non-citizens or residents.
In August, Ardern put New Zealand under the strictest lockdown after the country's first CCP (Chinese Communist Party) virus case in six months was reported in Auckland.
Under New Zealand's alert level four—the highest level—restrictions, people are instructed to stay at home, schools closed, and businesses closed except for essential services (such as supermarkets, pharmacies, and clinics) and lifeline utilities. Travels are severely limited. Rationing of supplies and requisitioning of facilities are implemented.
"But that is okay. Elimination was important because we didn't have vaccines," Ardern defended her strict policies. "Now we do. So we can begin to change the way we do things."
Currently, about 65 percent of New Zealanders have had at least one dose, and 40 percent are fully vaccinated. Among people age 12 and older, about 79 percent have had at least a single jab.
Ardern said in September that she is aiming for a 90 percent vaccination rate before she will move away from lockdown orders.
Under Ardern's plan that starts Wednesday, Aucklanders will be able to meet another household, but the gathering has to be outdoors and no more than 10 people. Early learning centers can welcome more children back. People will be able to go to the beach, play ball, and attend other recreational activities but have to be outside and have fewer than 10 people together.
The government's zero-tolerance approach had been widely supported by New Zealanders. The country of 5 million has reported only 27 virus deaths until recently.
But Ardern has been facing increasing criticism. Over the weekend, thousands of people protested the lockdown in Auckland and multiple locations across the nation.
Protestors claimed they had been locked up in homes for the past six weeks, "How many more lockdowns before they take away all of our freedoms?"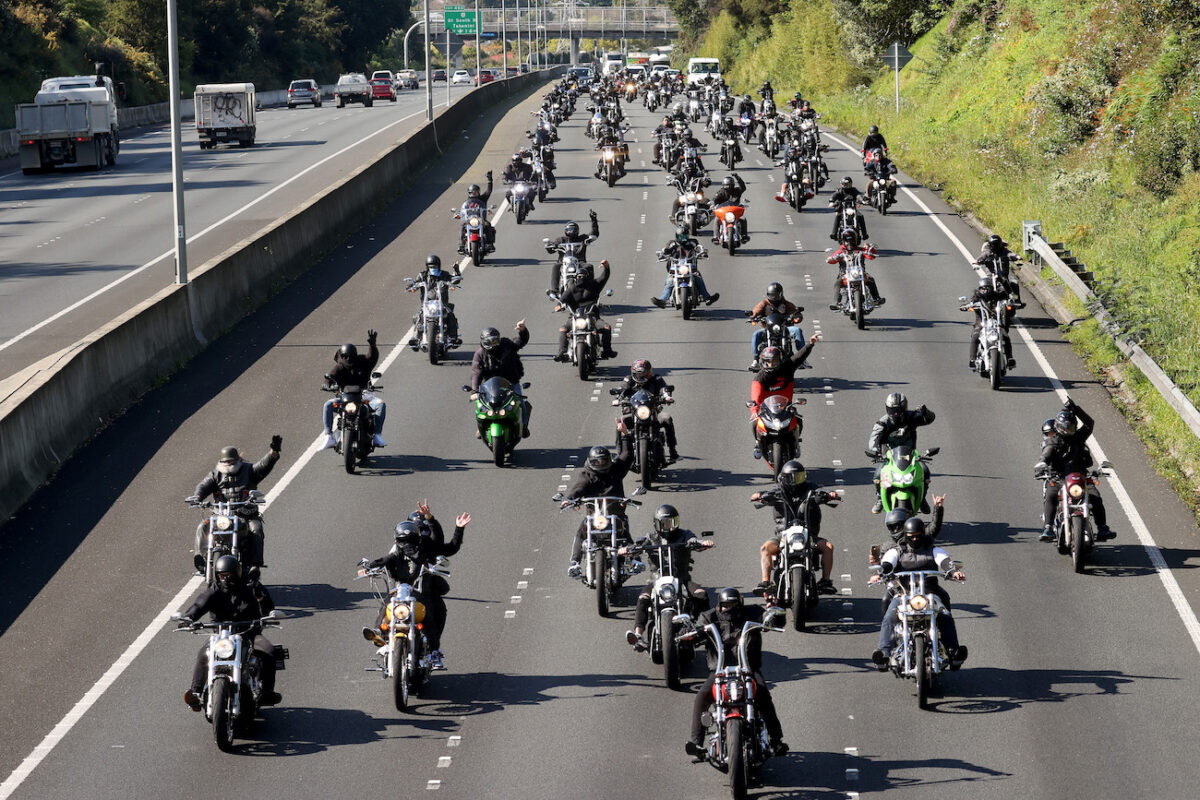 The nation's economy loomed due to the Delta variant and the continued lockdowns.
According to Reuters, a net 11 percent of firms surveyed expected general business conditions to deteriorate. Compared with a net 7.0 percent positive reading in the previous quarter, the New Zealand Institute of Economic Research's quarterly survey of business opinion showed.
"Uncertainty over how the latest outbreak will evolve and how much longer containment restrictions will remain in place looks to have dented confidence and led to more caution amongst businesses towards investment," the report said.
Ardern said during Monday's briefing that most measures would remain in place, including exhaustive contact tracing and isolating those infected people.
Mimi Nguyen Ly and The Associated Press contributed to this report.