The New Zealand (NZ) government has announced that it will push back its quarantine free travel bubble with Australia until the end of February.
The bubble was scheduled to open on Jan. 17, with the NZ government planning to allow fully vaccinated citizens and residents to arrive from Australia without going through quarantine.
"All of the evidence so far points to Omicron being the most transmissible COVID-19 variant yet," NZ's COVID-19 Response Minister Chris Hipkins said at a press conference in the country's capital, Wellington.
"There's no doubt this is disappointing and will upset many holiday plans, but it's important to set these changes out clearly today, so they can have time to consider those plans."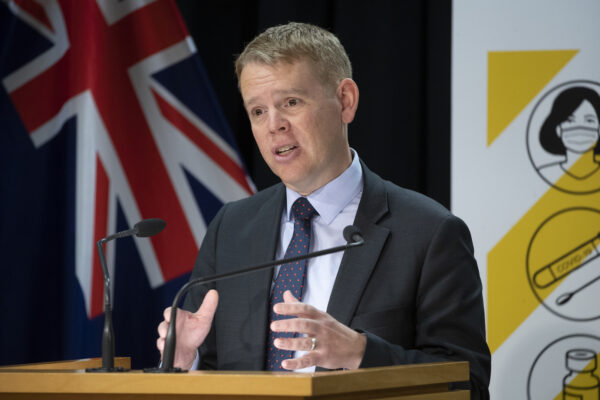 Hipkins said the delay was a precautionary measure as the data around Omicron had not yet provided clarity on how the new COVID-19 variant would affect individuals and the health system.
He noted the NZ government was concerned about the recent Omicron surge in the Australian state of New South Wales.
Ministry of Health chief science advisor Dr. Ian Town said that the delay would allow many New Zealanders to get their COVID-19 booster shots which health experts had advised may give better protection against Omicron.
The NZ government also announced that they will bring forward booster doses to fight Omicron.
Returning NZ citizens and residents will now have to stay in quarantine for an extended period of time, with the period increasing from seven days to 10.
University of Otago epidemiologist Michael Baker said he believed that the changes were necessary and proportionate.
"All of the settings are very good for minimising the impact," Baker said. "As usual the longer you can delay it entering the country the better."
On Tuesday, NZ reported 28 new cases of COVID-19, none of which are the Omicron variant in managed isolation.
The country will begin administering vaccinations to children aged five to 11 from Jan. 17.