The Australia-New Zealand travel bubble will close from midnight on Friday in response to outbreaks of the CCP virus in Australia, effectively shutting out the rest of the world once again.
This comes after the NZ government allowed a seven-day grace period to allow eligible travellers in Australia—except in the state of New South Wales, which is amidst a prolonged lockdown—to return to New Zealand without the need for quarantine.
"The Delta variant has materially changed the risk profile," said NZ Prime Minister Jacinda Ardern, whose cabinet made the decision to close the border last Thursday.

Friday night's border closure ends a four-month period of quarantine-free travel between the two neighbouring countries, though it remained partially closed often due to outbreaks in Australia.
That's in keeping with the 'hotspot' model deployed by Australian states, where states quickly lock down borders when new cases emerge.
However, New Zealand has now abandoned that model, instead opting for a blanket ban.
During the travel bubble, about 200,000 people travelled in either direction across the Tasman; all without spreading COVID-19, the disease caused by the CCP (Chinese Communist Party) virus.
Acting NZ Minister for COVID-19 Response Ayesha Verrall urged those who haven't yet decided to act immediately on the border closure.
"We'll continue to monitor the situation over the coming days, and consular support in Australia will be available," Verrall said in a statement on Thursday.
"People are advised to register on the Ministry of Foreign Affairs and Trade's Safe Travel website and subscribe to the notification service on United Against COVID-19 travel website."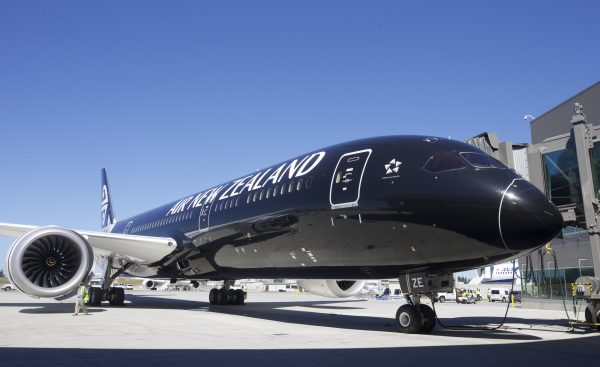 Around 3,000 seats were still available for travellers who wish to return to New Zealand before the borders shut on Friday night.
"Extra flights have been put on where required, for example from Brisbane and Melbourne, and extra capacity has opened up on flights from Perth as people have cancelled their flights. Travellers also have the option to transit via other airports in Australia," Verrall said.
Travellers in New South Wales can still return on managed flights, which require 14 days in managed isolation and quarantine, where more than 1,500 rooms have been made available for the first two managed return phases.
"To manage and prioritise bookings, a registration of interest process has been established for these rooms, using a form on the Unite Against COVID-19 travel website," Verrall said.
People can register from 10 a.m. on Friday, July 30 until Tuesday, Aug. 3, and airlines will follow up to arrange booking details for flights after Aug. 9.
Australian Associated Press contributed to this report.