New Zealand and the United Kingdom have agreed in principle to a free trade deal that will boost New Zealand's gross domestic product by almost $1 billion. It will also cut red tape for UK businesses, end tariffs on UK exports, create new opportunities for UK technology and services companies, and make it easier for UK professionals to live and work in New Zealand.
After 16 months of talks, British Prime Minister Boris Johnson and New Zealand Prime Minister Jacinda Ardern agreed to the deal during a video call on Oct. 21, according to a statement by the British government.
Ardern said the free trade agreement was one of New Zealand's "best deals ever," coming at a crucial time in the country's COVID-19 recovery.
"Prime Minister Boris Johnson and I spoke yesterday evening to mark this historic moment and its importance in forging a stronger and more dynamic future relationship between two close friends and partners," Ardern said in a statement.
"This deal serves New Zealand's economy and exporters well as we reconnect, rebuild and recover from COVID-19 and look forward into the future," she said.
The deal will immediately end to 97 percent of all duties on New Zealand exports to the United Kingdom, including on wine, honey, onions, dairy products, and most industrial products. It is expected to save NZ$37.8 million per year, based on current export volumes, Ardern said.
Further, New Zealand beef export volumes are expected to increase from 12,000 tonnes to 60,000 tonnes, while sheep meat exports are expected to increase by 15,000 tonnes.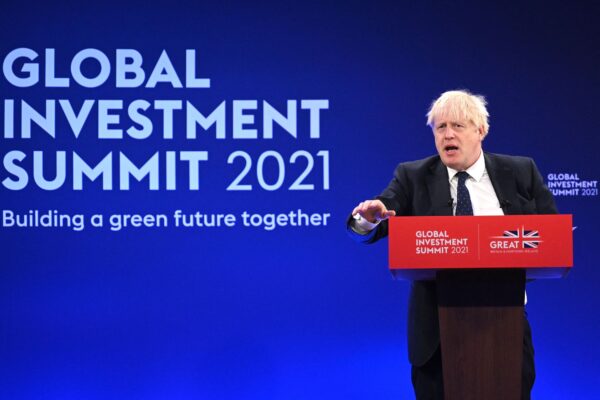 Johnson said the deal will benefit businesses and consumers across Britain by cutting costs for exporters and "opening up access for our workers."
"This is a fantastic week for Global Britain. On Tuesday, we raised almost £10bn in investment for the industries of the future, and this new deal will help drive green growth here and on the other side of the world in New Zealand," Johnson said in a statement.
Trade between the two countries was worth £2.3 billion (NZ$4.4 billion) last year.
The UK government said the new deal would see trade grow after removing barriers, allowing smaller businesses easier access to break into the New Zealand market and deepening access for British tech and services companies.
"The United Kingdom and New Zealand are great friends and close partners. The historical connections that bind us run deep," Ardern said.
"This world-leading free trade agreement lays the foundations for even stronger connections as both countries embark on a new phase in our relationship. It is good for our economies, our businesses and our people."
Tariffs as high as 10 percent will be removed from UK exports, ranging from clothing to buses, ships, bulldozers, and excavators. This will give British exporters an advantage to compete against rivals in the New Zealand market, according to the UK statement.
Among the British companies that will benefit from the removal of tariffs are Welsh auto companies that exported about £3.4 million of road vehicles to New Zealand last year.
Lawyers, architects, and other professionals will also benefit from improved business travel that will make it easier to set up companies in New Zealand.
UK International Trade Secretary Anne-Marie Trevelyan said the deal was a win-win.
"It delivers for families, workers and businesses across Britain and sets the stage for greater cooperation between our two nations on global challenges like digital trade and climate change," she said.
"It is a vital part of our plan to level up the country: slashing costs and red tape for exporters, building new trade routes for our services companies and refocusing Britain on the dynamic economies of the Asia-Pacific."
New Zealand is the second country to secure a new free trade deal with the United Kingdom post-Brexit and follows new UK free trade deals with Australia and Japan.
The United Kingdom was New Zealand's seventh-largest trading partner pre-COVID-19, with two-way trade worth nearly NZ$6 billion in March 2020.