NEW YORK—Angel Radcliffe couldn't believe her luck. She recently moved to the Upper East Side in Manhattan and had prepared herself for the half-mile walk to the subway. Now she has a station just two blocks from her apartment on Second Avenue.
"It's so convenient. It's amazing," she said.
Other New Yorkers shared similar sentiments after the first portion of the Second Avenue Subway opened at noon on Jan. 1 as part of the Q line. It's not that the three new subway stops (96th, 86th, and 72nd streets) will make an enormous difference to most people; it's more that they had stopped expecting it to come to fruition.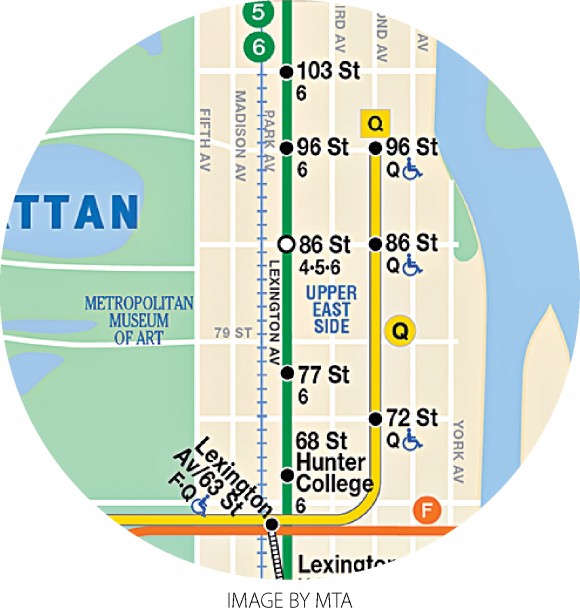 Since construction began in 2007, the new line has steadily been tunneled from 63rd Street and Lexington Avenue to 96th Street and Second Avenue. It has overcome delays and a swollen budget, which commonly pester the city's public projects.
Planned and nixed multiple times over almost a century, the Second Avenue line had become something of an urban legend.
Ryan Pratt, from Astoria, Queens, rode all the way to the 96th Street stop on Jan. 2 just to check it out. He wasn't sure what he wanted to see exactly. He was just excited the line actually exists.

"That's why we're here. We want to see it to believe it," said Anna Moot-Levin from Brooklyn, who accompanied him.


To be sure, the line serves a significant purpose. It should siphon as much as 13 percent of the riders on the overcrowded Lexington Avenue line, according to the Metropolitan Transportation Authority, the state-run company overseeing the city's subways, buses, and light rail.
The "Lex" carries 1.3 million riders each weekday, about the same as the whole public transportation system of Boston.
The city also plans to extend the new line up to 125th Street and all the way down to Lower Manhattan's Hanover Square, though those projects are still years away. The uptown expansion should begin construction in 2019 and "will span several capital programs," MTA stated. Each capital program lasts five years. The MTA has no timetable and no money budgeted for the downtown expansion.
The opening of the new stations has already shaved 15 minutes off a 90-minute commute for Jenna D., who journeys daily from Coney Island in southernmost Brooklyn to a pharmacy job on the Upper East Side.
Melissa Lawley, a public school teacher, marveled at the new, convenient access to the West Side of Manhattan. From her place on 72nd Street by First Avenue, she previously had to take a cab to attend the theater. "Now, one second and you're anywhere," she exclaimed.
Moreover, the value of her apartment has likely appreciated due to the improved access.
But that's also the reason the subway opening spurred some ambivalence.
"It's a blessing and a curse," said Xenia Murray, 36. She'll save several minutes on her commute to Midtown, but her lease expires in July and she's worried about how much more rent her landlord will ask for, now that she lives in such well-serviced area.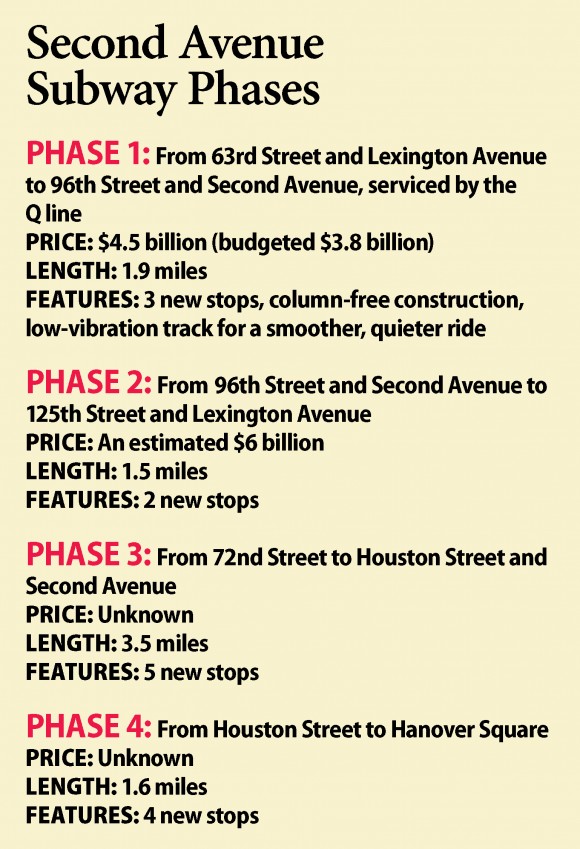 "They've been jumping the rents up for years in anticipation of this," said Richard Lurie, 34, who lives on 96th Street and York Avenue. His wife owns their apartment, but they've noticed maintenance fee hikes. "That's the trade-off, you know," he said.
Rents along the subway route on Second Avenue have increased 27 percent over the past five years—almost double the hike along neighboring 3rd Avenue, StreetEasy found.
Still, Lurie was excited to see the fabled Second Avenue Subway come to his neighborhood. "We're going to use it at every opportunity," he said.