A New York Times claim that Sen. Tom Cotton (R-Ark.) called for using military force against protesters was quietly altered after criticism from the senator.
Cotton's recent op-ed in the paper calling for using federal troops to quell riots drew criticism from some readers, leading to the resignation of the editorial page editor. In the piece, Cotton made clear he was proposing using the military against rioters.
"A majority who seek to protest peacefully shouldn't be confused with bands of miscreants," Cotton wrote in the opinion piece.
But The New York Times has, multiple times, including in an article about the resignation, claimed Cotton called "for military force against protesters."
"This is false and offensive. I called for using military force as a backup—only if police are overwhelmed—to stop riots, not to be used against protesters," Cotton said in a statement on June 7.
By morning on June 8, the piece was stealth edited, a term referring to a quiet edit that isn't marked with an editor's note.
The article now states that Cotton called "for a military response to civic unrest."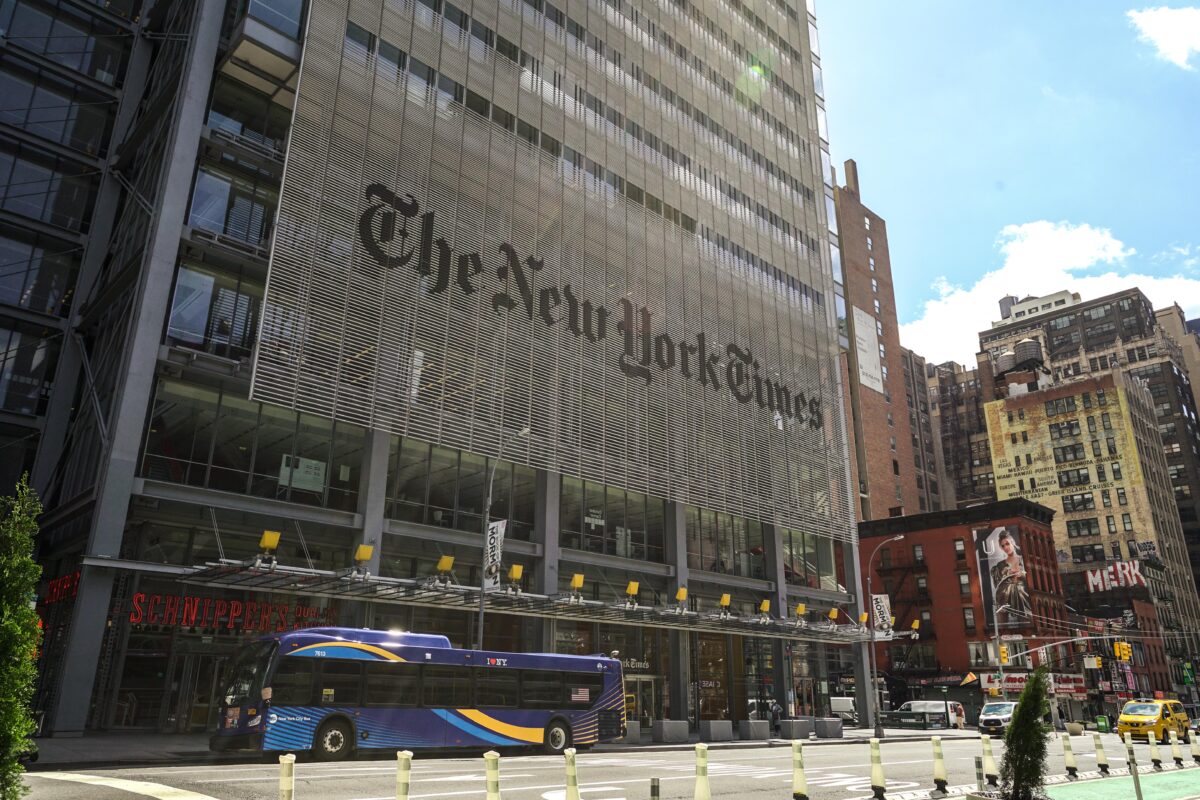 There's no editor's note or correction.
A spokeswoman for the paper didn't respond to a request for comment.
A New York Times tweet containing the original lede is still live.
Cotton's perspective, held by a majority of voters in a recent poll (pdf), was castigated by a large set of New York Times reporters, culminating in the ouster of James Bennett, the op-ed editor.
Katie Kingsbury, a deputy editorial page editor, is now the acting editorial page editor through the November election.
In a memo to staffers over the weekend, she said that anyone who sees "any piece of Opinion journalism—including headlines or social posts or photos or you name it—that gives you the slightest pause, please call or text me immediately."
Cotton has said he stands by his opinion piece.