Democratic New York Gov. Andrew Cuomo ordered state health insurers to not charge people any fees related to coronavirus testing, amid a growing number of confirmed cases in the United States.
Cuomo announced the directive on Twitter, saying it required insurers to waive cost-sharing linked to testing for the new virus, including for visits to the emergency room, urgent care, and office visits.
"We can't let cost be a barrier to access to COVID-19 testing for any New Yorker," he said.
Cuomo also said that New York residents on Medicaid won't have to provide money for a co-pay for any testing related to coronavirus.
Cuomo at a press conference earlier Monday said "there is no doubt" additional patients would test positive for the new virus after the state confirmed the first case, calling New York "a gateway to the world" and noting the slew of cases across the globe and in the United States.
"Our challenge now is to test as many people as you can. You're not going to eliminate the spread but you can limit the spread," he said.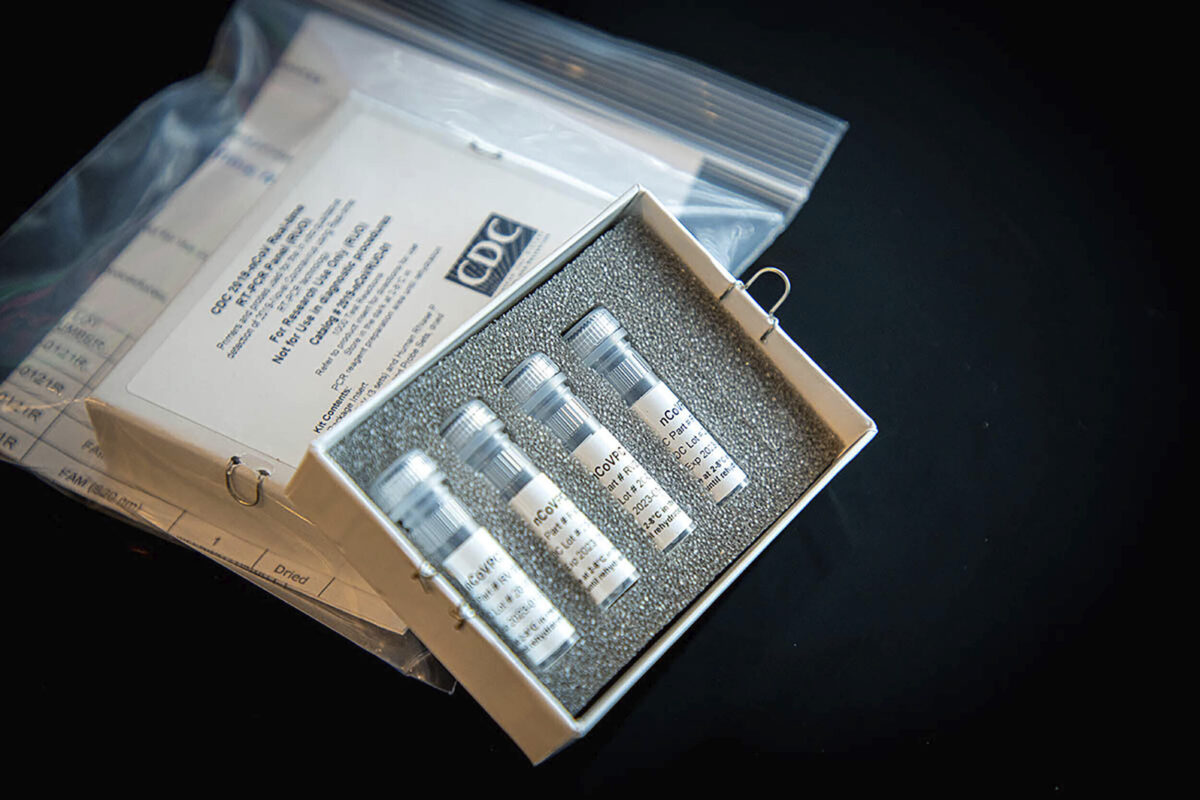 Testing kits developed by the Centers for Disease Control and Prevention sent to states in early February largely failed to work properly, leading to weeks of delays in local testing. The problem was fixed in recent days, but New York announced it was developing its own tests to make sure it has enough capacity.
Cuomo said that he wants to test 1,000 people a day. "Once you can test and find a person who's positive, then you can isolate that person so they don't infect additional people," he said.
The mayor asked people to remain calm, noting that health experts say about 80 percent of people who become infected with COVID-19, the disease the virus causes, show only mild symptoms and easily recover. Another 20 percent require hospitalization. The mortality rate keeps shifting but is above that of influenza or the flu.
The new virus is part of a group of viruses that circulates among animals but can, in rare cases, jump to humans before spreading from human to human. It emerged in China late last year and has spread to dozens of other countries, killing thousands out of over 80,000 infected.
The virus spreads primarily through close contact—within six feet—when an infected person releases respiratory droplets through coughing or sneezing. Limited spread happens through people touching contaminated surfaces.
Experts say the best ways to avoid the virus include many of the same precautions taken when dealing with the flu: frequently washing hands, especially before eating; not touching one's face with unwashed hands; regularly cleaning surfaces in the home and at work; and avoiding sick people.