New York City police officials must release body camera footage of most incidents involving the discharge of a gun or a taser within 30 days, under new rules issued by the mayor.
The old guidelines left the release of bodycam video to the discretion of the police commissioner and only in a small number of cases.
The new policy requires the release of all audio and video within 30 days when incidents meet one of three criteria: a police officer discharges a firearm and the bullet hits or could hit someone; a police officer discharges a taser in a way that results in death or substantial bodily harm; or an officer uses force that results in death or great bodily harm.
"When one of these three criteria is met, it is crucial that the information comes out promptly, that people have faith it will come out, that it comes out objectively," New York City Mayor Bill de Blasio said at a June 16 press conference at City Hall in Manhattan.
"That creates trust, that creates accountability. That says to the many, many good officers that they know the whole truth will come out from what they saw."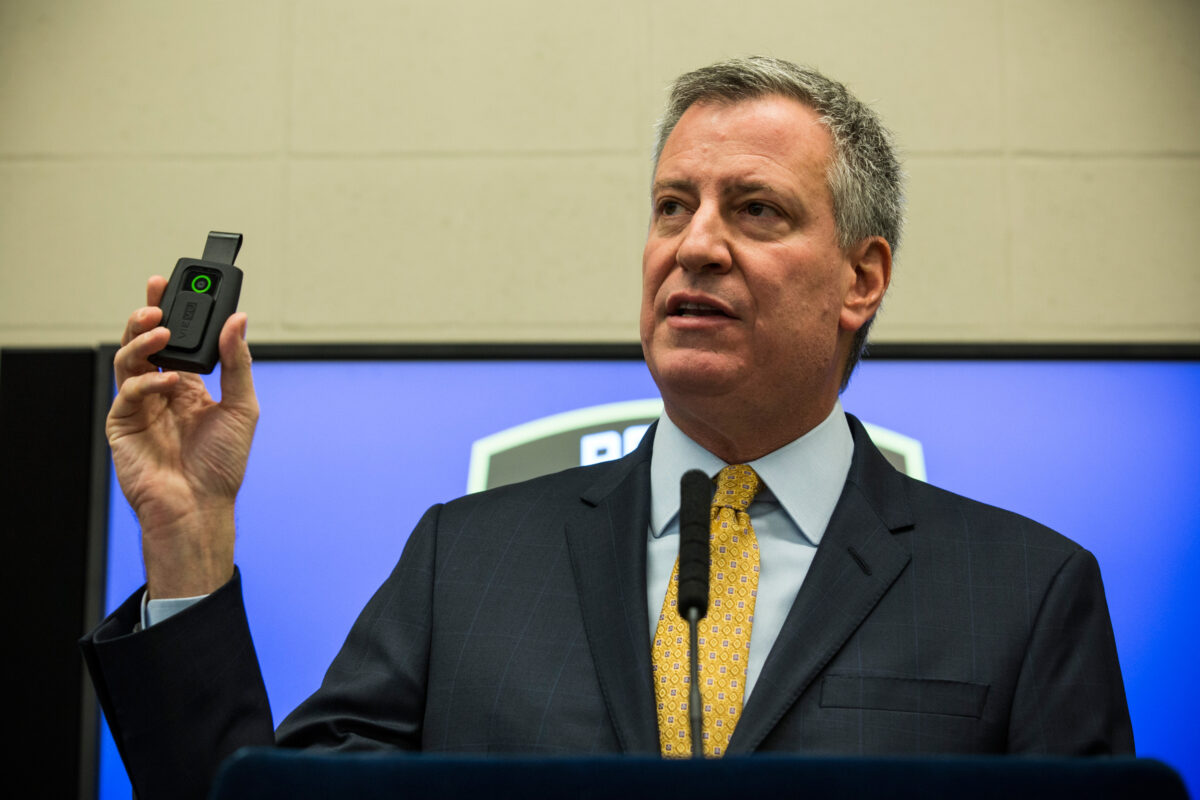 Officers who act improperly will be held accountable, the mayor said.
Video footage will be shown to those involved and their family members before being posted online for the public to see.
The New York City Police Department includes approximately 36,000 officers and some 24,000 body cameras.
De Blasio, a Democrat, said the city and nation are at a moment in history where change "is not optional."
"I understand anyone who feels cynical, anyone who feels that they can't believe that things will happen or happen quickly, but my message today is: I don't think we—any one of us—have the option of assuming what can't happen. We have to make things happen," the mayor said.
One move that shows change can happen, he said, was the NYPD's announcement that it will dissolve its plainclothes anti-crime units.
The 600 or so officers will be shifted to detective assignments and neighborhood patrols, Police Commissioner Dermot Shea told reporters June 15.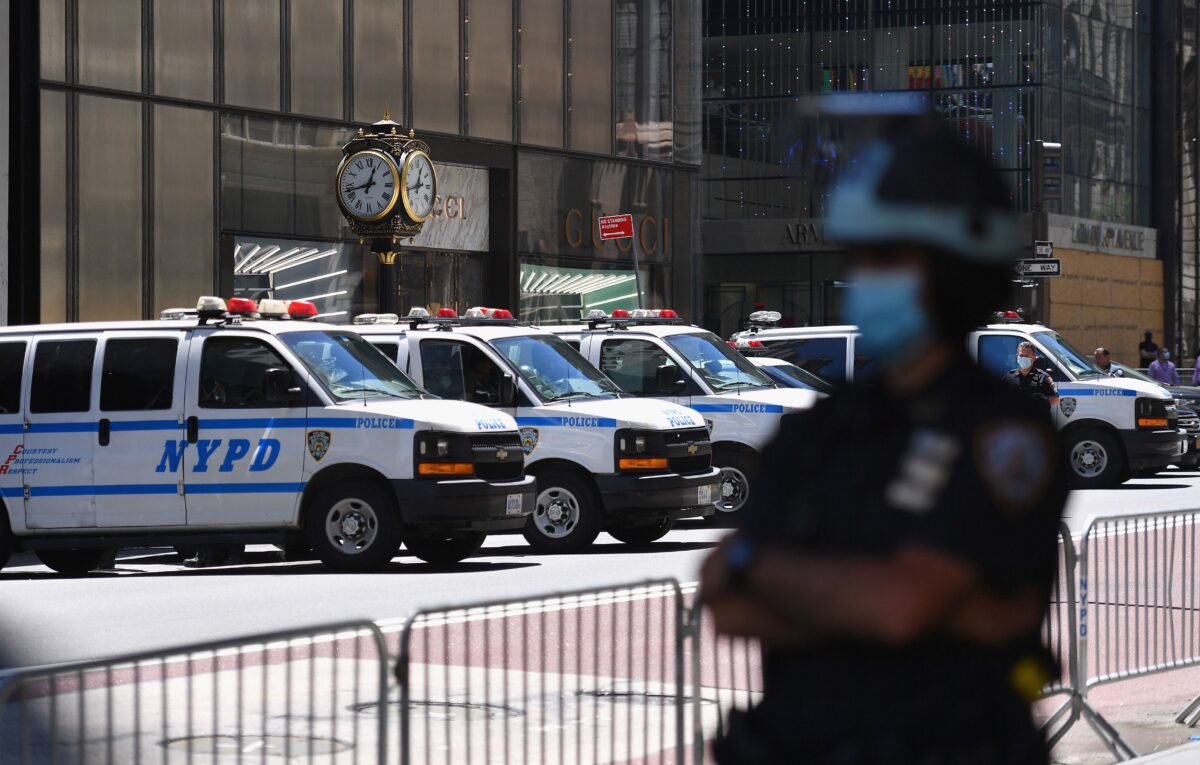 De Blasio called the announcement "powerful," saying the decision acknowledged the voices of youth who feel they aren't being respected.
"That is a signature day for this city, that change can happen," he said.
Police actions nationwide have come under heightened scrutiny after the death of an unarmed black man in police custody in Minneapolis on Memorial Day.
Riots and protests sparked by the treatment of the man roiled major cities including the Big Apple, prompting the use of force by officers that is now being examined by state officials.
De Blasio has largely been supportive of people joining the gatherings, even though they violate the mandates he's issued to try to curb the spread of the CCP virus.
Amid rising criticism of law enforcement, New York police union officials gathered last week to push back and say officers were being limited while district attorneys declined to prosecute looters and rioters.
At one point, Police Benevolent Association of the City of New York President Pat Lynch told reporters that crimes have happened because NYPD officers "have been pulled back for doing our job."