New York public health officials believe the peak of coronavirus cases in the state will happen in 45 days, with as many as 110,000 patients needing hospital beds and 37,200 requiring beds in intensive care units (ICU) in hospitals.
Officials made the announcement at a press conference on March 17 while reporting a surge in cases in the state to 1,374, with 432 new cases in the past 24 hours.
New York has the most cases in the country. The virus, which originated in China last year, has infected more than 5,700 people in the United States. It has killed dozens, including 12 in New York.
Officials are predicting a peak of cases 45 days from now, citing data from two modeling groups they asked to look at the curve, said Dr. Howard Zucker, New York State Department of Health commissioner. Officials also looked at what happened in other countries.
"Right now, the curve and the apex is at a point that is unsustainable for our health care system," New York Gov. Andrew Cuomo said, prompting efforts to reduce the spread of the virus and to boost hospital capacity.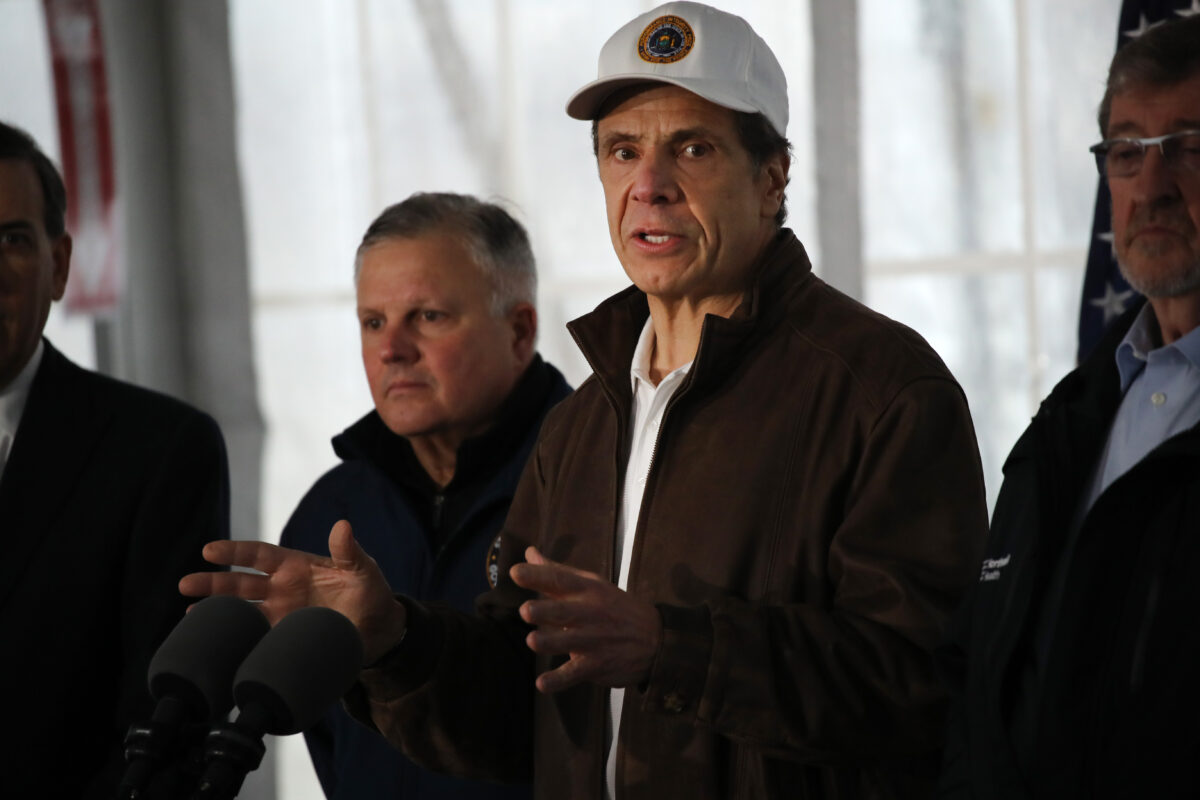 "You don't have enough hospital beds to meet the needs statewide," Cuomo said.
The state currently has 53,000 hospital beds and 3,000 ICU beds. If the hospitalization rate is between 15 to 19 percent in the state of 19.5 million people, then more beds are required.
Officials estimate the state will need up to 55,000 to 110,000 hospital beds and up to 18,600 to 37,200 ICU beds.
"The real problem is the ICU beds, because that's what people are going to need. Because they're going to come in acutely ill, and they're going to need to be intubated. And you can't do that without an ICU bed, and you can't do that without a ventilator."
One way to boost the number of beds is loosening rules that limit numbers under normal operating conditions.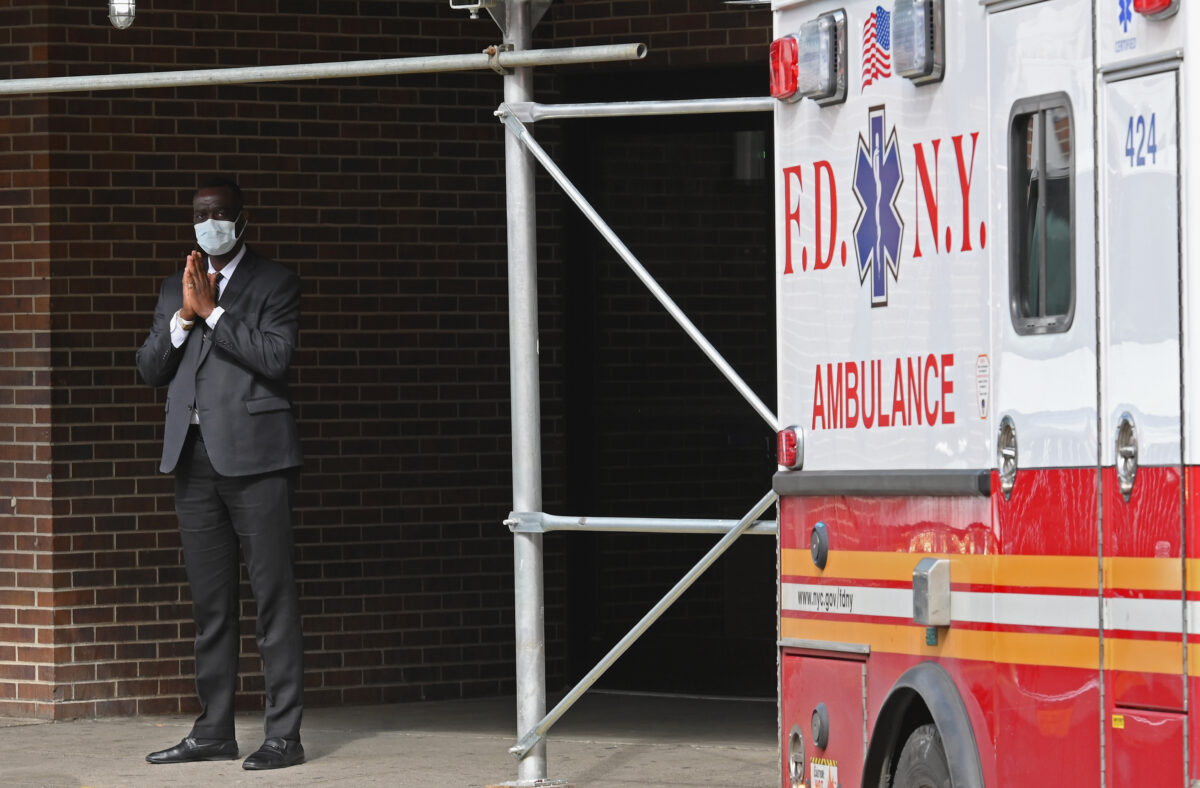 Former state official Michael Dowling, under Cuomo's direction, was scheduled to meet with hospital administrators later in the day to address the predicted surge in patients.
"What's the maximum number of people you can fit into your hospital?" Dowling will ask, Cuomo said, before inquiring about what equipment and workers hospitals would need to boost capacity.
Extra workers could be drawn from medical students and retired workers, such as former doctors, who were asked to complete a survey on the state Department of Health website if interested in helping.
The other effort is setting up temporary hospital facilities, Cuomo said, with the help of the Federal Emergency Management Agency and the Army Corps of Engineers. New York City Mayor Bill de Blasio told reporters on March 16 that he wants to add about 8,200 hospital beds by converting buildings, including unused buildings owned by the city, into medical facilities.
"We are going to need massive medical capacity on a scale we have never seen in New York City before," de Blasio said.
"We are going to be constantly building out medical facilities and creating them where they have never existed before and retrofitting facilities that have nothing to do with health care.
"We will turn them into hospitals as long as we can get the equipment and personnel. We will keep building our capacity to meet the demand," de Blasio said.