A 55-year-old man has been arrested and charged with threatening to assault and murder a member of Congress after he said he'd shoot Rep. Ilhan Omar (D-Minn.).
Prosecutors said that Patrick Carlineo Jr. of New York made a phone call on March 21 to Omar's Washington office.
During the call, speaking to a staff member, Carlineo allegedly said, "Do you work for the Muslim Brotherhood? Why are you working for her, she's a [expletive] terrorist. I'll put a bullet in her [expletive] skull."
Omar, an immigrant from Somalia, is one of the first Muslim women in Congress along with fellow first-term Rep. Rashida Tlaib (D-Mich.).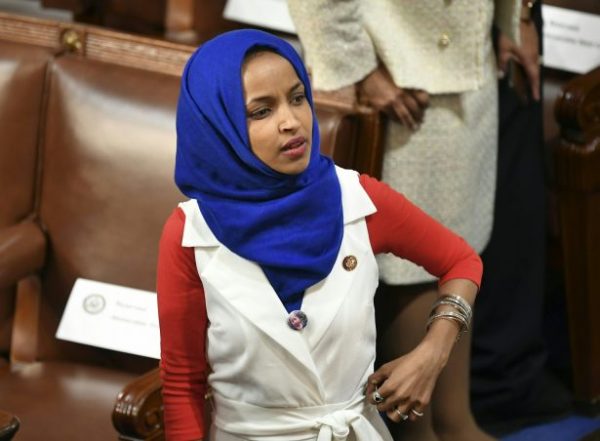 According to a court filing by the Western District of New York against Carlineo, the accused identified himself during the call.
Phone records obtained by officials indicated that Carlineo made the call from New York.
Staff referred the threat to Capitol Police, who launched an investigation with assistance from the FBI. Carlineo was interviewed at his residence in Addison and asked if he knew why investigators were at his house.
WEB EXTRA: Press release on FBI raid of house in Rathbone https://t.co/1YTFpGWP6z

— Michael Garay (@18NewsMichael) April 5, 2019
He said he did but denied threatening to shoot Omar. He said that he had said, "If our forefathers were still alive they'd put a bullet in her head," according to the filing obtained by WROC.
Investigators informed him that lying to the FBI was a crime and that they had a recording of the call. He then said that he was angry and couldn't remember exactly what he said.
Carlineo had multiple guns inside his house.
Prosecutors said that Carlineo appeared in court on April 5 and is being held pending a detention hearing on April 10. A mugshot for Carlineo was not made available.
In a statement, Omar said, "I'm thankful to the authorities who are investigating this case and grateful no one was hurt. As a nation, we must confront the alarming rise in violent extremism—and threats against religious minorities."

Man Convicted of Threatening to Kill Obama, Waters
A New York man was convicted by a jury of threatening to kill former President Barack Obama.
Stephen Taubert, 61, made death threats against Obama and Rep. Maxine Waters (D-Calif.), the Department of Justice said. The jury decision came on March 20 after a three-day trial.
Taubert was convicted of threatening to kill a former President of the United States, transmitting a threat via interstate commerce, and threatening to murder a member of Congress with intent to impede, interfere with, or retaliate against a member of Congress during and because of her performance of official duties, the department said.
Taubert on June 2, 2017, called the Washington office of then-Sen. Al Franken (D-Minn.) and said that he was planning to travel to the nation's capital to kill Obama at his house.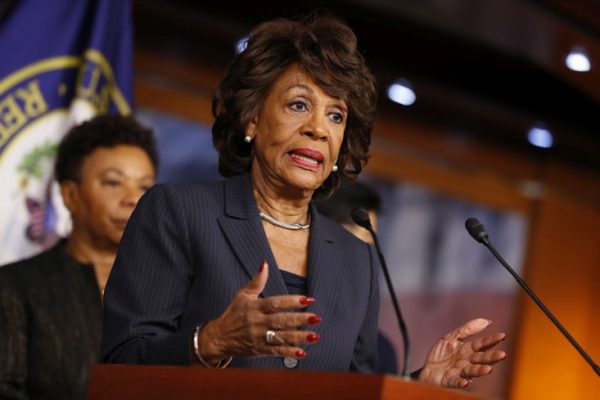 Taubert also unleashed a slew of "vile racial slurs" against Obama.
On July 20, 2018, Taubert called the Los Angeles district office of Waters and said that he would be at every event the Congresswoman attended.
He said he planned to kill Waters and every member of her staff and again used a number of racial slurs.
The evidence presented at the trial included a recorded interview in which Taubert admitted calling Waters' office to "terrorize" her in retaliation for some of the public statements she made. He also used racist statements in the interview.
Taubert, who is slated to be sentenced on July 24, faces up to 20 years in prison.
From NTD News