Police have arrested the suspect caught on video landing a single sucker punch on a 71-year-old grandmother as he strolled past on a New York street, leaving her lying on the sidewalk with a broken jaw.
Just one day after they released security footage of the unprovoked assault, which occurred two weeks ago, on Oct. 2 NYPD announced that they had identified the suspect as 23-year-old Jaquan Rasheed Whittle, thanks to tips that came in after the video went viral.
According to the statement posted to Twitter, Whittle was on probation, and is now facing a felony assault charge which alone carries a maximum jail sentence of 7 years.
Our thanks to NY & the worldwide social media community for getting the word out on this heinous attack. Your tips led to swift justice for the 71-yr-old victim, who's getting the care & advocacy needed. Suspect Jaquan Rasheed Whittle—ON PROBATION—is charged w/ felony assault. pic.twitter.com/qpNcstAvK2

— Chief Dermot F. Shea (@NYPDDetectives) October 2, 2019
According to jail records, Whittle's bail is set at $100,000 and he is due in court on Oct. 7.
The attack on Sept. 19 in Brooklyn appeared to be unprovoked. His victim, identified in media reports as 71-year-old Joan Baptiste, said she doesn't remember the actual moment of the attack.
In an interview with ABC News, she said she remembered walking home from her job at a daycare center, but the next thing she can recall is hearing someone saying, "We have to call 911."
"I said, 'I'm going home,' and they said, 'No, you have to go to the hospital because you are bleeding,'" she said.
Baptiste was rushed to Kings County Hospital in serious but stable condition. The attack left her with a broken jaw and other injuries.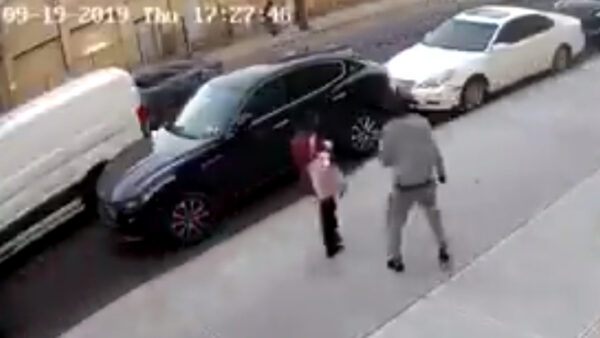 Baptiste, a mother of three and grandmother of 11, said she has no idea why the attack occurred and has no recollection of ever seeing the suspect before, reported Fox News.
Please help us identify the male in the video below. Any with information please contact the 71 Detectives 718-735-0501 pic.twitter.com/wi7cldhJfp

— NYPD 71st Precinct (@NYPD71Pct) October 1, 2019
Baptiste said she doesn't know if she'll ever go back to work, but told ABC7 she was glad the assault wasn't worse.
"I could have been dead. If it had happened in the street, with vehicles coming and they pass over me, then it could have been worse," she said.
Before the arrest of Whittle, Baptiste already said she thought the suspect would turn out to be someone already involved in crime.
"You did what you did. But anyway, there is a God above. He is the one to judge you because I am a believer," she added.