New York legislators on Tuesday approved a bill that legalizes marijuana and expunges old convictions related to the drug.
Gov. Andrew Cuomo, a Democrat, plans to sign the bill into law.
The Marijuana Regulation and Taxation Act, or S854A, calls the state's marijuana policies "broken, unjust, and outdated" and alleges prohibition of the drug "has thrust thousands of New Yorkers into the criminal justice system for non-violent offenses, denying many the fundamental right to participate in the democratic process of voting and inhibiting otherwise law-abiding citizens' ability to access housing, student loans, employment opportunities, and other vital services."
Under the legislation, people can grow up to six cannabis plants and can store up to five pounds of the drug in their home. They can also legally possess up to three ounces of marijuana, or 24 grams of concentrate, outside their home.
People caught driving while impaired by marijuana face a misdemeanor that can result in the revocation of a driver's license for one year. Possessing too much of the drug or possessing the drug while under 21 years of age will lead to fines.
The bill also establishes an Office of Cannabis Management, which will include a chief equity officer. The office will regulate medical marijuana. Lawmakers are placing taxes on marijuana that they will distribute to community grants, general education, and drug treatment and public education. Additionally, the legislation allows for the expungement of records for individuals convicted of pot-related crimes such as criminal possession.
Approximately 1.5 million New Yorkers regularly use cannabis, including 750,000 in New York City, according to legislators.
Cannabis refers to the plant that produces marijuana, a drug that remains illegal to possess, grow, or sell under federal law. People who ingest marijuana experience effects that can range from relaxation to panic. The effects stem from tetrahydrocannabinol and other chemicals in marijuana.
New York Assembly Speaker Carl Heastie, a Democrat, said the new bill means "not just legalizing marijuana, but investing in education and our communities, and bring to an end decades of disproportionately targeting people of color under state and federal drug laws."
The Assembly passed the bill 100-49. The state Senate passed it 40-23.
Cuomo said in a statement that he intends to sign the legislation.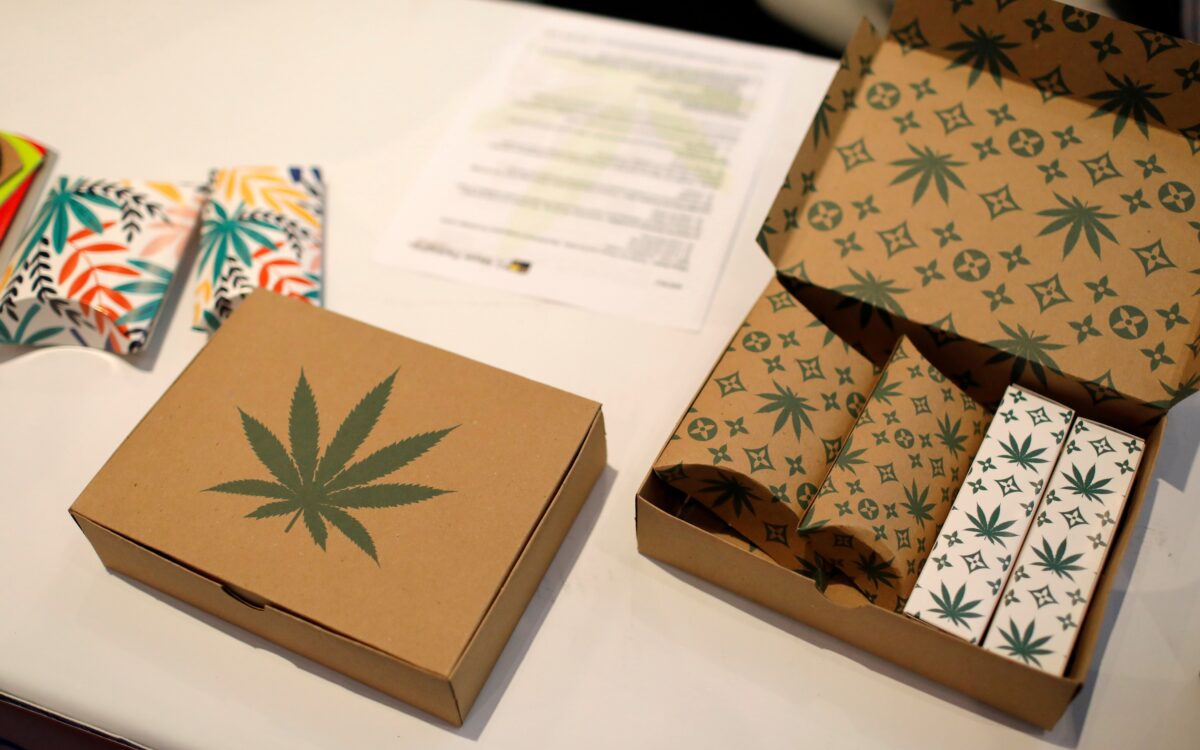 "For too long the prohibition of cannabis disproportionately targeted communities of color with harsh prison sentences and after years of hard work, this landmark legislation provides justice for long-marginalized communities, embraces a new industry that will grow the economy, and establishes substantial safety guards for the public," he said.
"New York has a storied history of being the progressive capital of the nation, and this important legislation will once again carry on that legacy. I look forward to signing this legislation into law."
The state's attorney general, Democrat Letitia James, also expressed her support.
Some of the Republicans who voted against the legislation, though, warned that it contained provisions that would make life more dangerous in the state.
"Legalizing marijuana guarantees young people will have greater access to a drug they shouldn't be anywhere near. The minute this becomes readily available, the safety risks in our communities and on our roadways will increase exponentially," Assembly Republican Leader Will Barclay said in a statement.
"Forced COVID lockdowns drove New York to the edge of an economic cliff, and advocates for legalization seized the opportunity to push marijuana as a financial windfall. While this may eventually improve the state's bottom line, it will come at the expense of public health and safety," he added.