New York authorities are investigating 85 cases of illnesses related to COVID-19 in children, according to Gov. Andrew Cuomo in a daily update on Sunday.
Cuomo said that New York's Department of Health is looking into the dozens of inflammatory illness in children, which is known as Pediatric Multi-System Inflammatory Syndrome. It has similar symptoms to Kawasaki disease.
Two additional deaths are being investigated in connection to the cases, Cuomo told reporters.
"This does not present as a normal COVID case," he said, adding that those cases "tend to be respiratory."
"It's possible that these cases were coming in and were not diagnosed as related to COVID because they don't appear as COVID," he said, adding that three people have died in relation the mysterious condition.
He noted that New York health authorities will report the cases to other state departments of health about their findings.
"The illness has taken the lives of three young New Yorkers," the governor said on Saturday. "This is new. This is developing."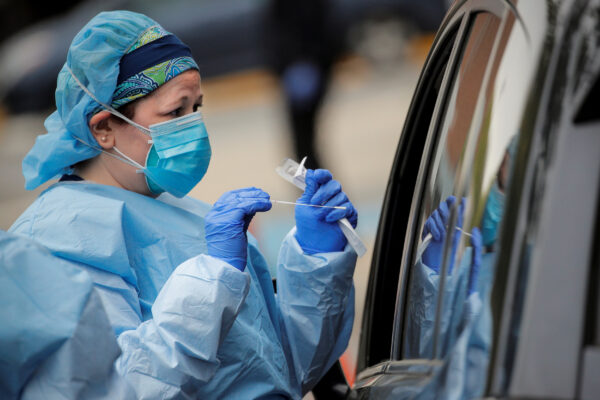 "We thought children could be vehicles of transmission … but we didn't think children would suffer from it," Cuomo said in announcing the child deaths, adding that the development is "really painful news."
In a press release, Dr. Jane Newburger, the director of the Kawasaki program at Boston children's hospital, said a small number of children developed serious inflammatory syndrome along with COVID-19, the disease caused by the CCP (Chinese Communist Party) virus. The syndrome often leads to hospitalizations.
"We want to reassure parents—this appears to be uncommon. While Kawasaki disease can damage the heart or blood vessels, the heart problems usually go away in five or six weeks, and most children fully recover," Newburger said.
She added, "Rarely, but sometimes, the coronary artery damage persists. Because of this, Kawasaki disease is the most common cause of acquired heart disease in children in developed countries. Prompt treatment is critical to prevent significant heart problems."
New York nursing homes also must start CCP virus testing twice-weekly for all staffers and will no longer be sent COVID-19 patients leaving hospitals, Cuomo announced Sunday after facing criticism over the handling of nursing facility outbreaks. New York City is responding to complaints about racial disparities in enforcement of social distancing by ramping up a corps of city workers to try to keep people in line without involving police.
The Associated Press contributed to this report.