A man charged with stabbing five people on Dec. 29 as they celebrated Hanukkah in an Orthodox Jewish community north of New York City, is being investigated for possible ties with a separate stabbing late November near a village synagogue, according to reports.
News of the investigation was revealed by a law enforcement official in an interview with the New York Post.
Few details have been released about the incident, which is under investigation, however police have said at least one person attacked the victim—an Orthodox Jewish man—from behind, steps away from a local synagogue in a suburb, Ramapo, near New York City.
The victim, a 30-year-old father of four, was found bleeding on the ground with multiple wounds by the time officers arrived at the scene on the morning of Nov. 20. He was rushed to Westchester Medical Center in critical condition.
Police Chief Brad R. Weidel described the attack as "vicious" and "violent" at a press conference later that afternoon, however Weidel said at the time he was not "willing to say that this is a hate crime."
New York Governor Andrew Cuomo urged the state police hate crimes task force to cooperate and assist in the investigation to identify possible motives, highlighting the rise in anti-Semitic vandalism and hate-fueled attacks across the city.
"We cannot allow the cancer of hate to metastasize any further," Cuomo said in a statement. "The escalation of hatred and anti-Semitism must end here and now, and I urge all New Yorkers to denounce hate whenever and wherever they see it."
An investigation into one of the latest in a string of anti-Semitic attacks across the city will now look into whether Grafton E. Thomas is tied to the village synagogue stabbing.
Thomas, the suspect in the stabbing of five people in a rabbi's home on Saturday, was arrested within two hours of the attack, which has been called an act of domestic terrorism by Cuomo.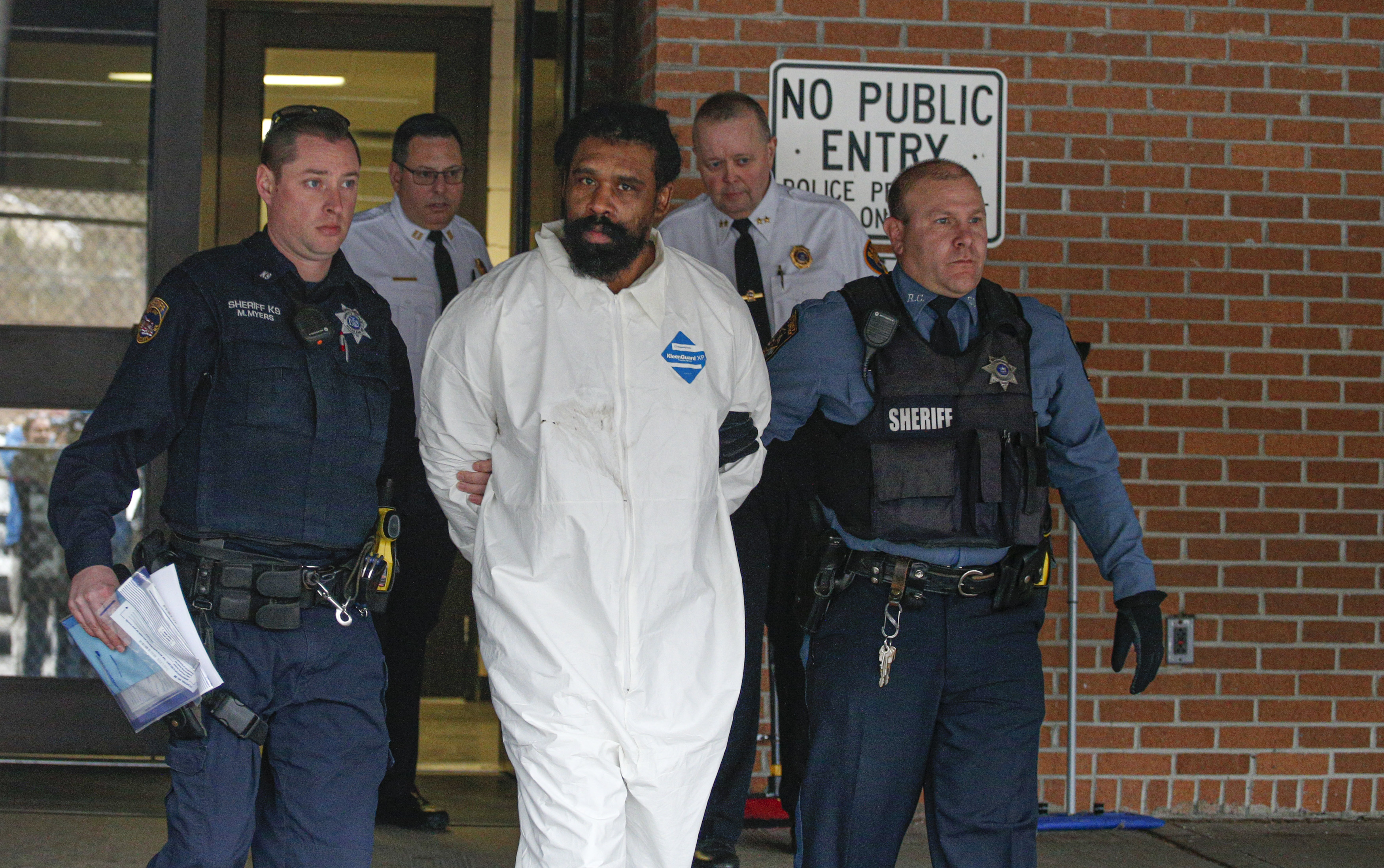 The suspect, 37, attempted to flee to Manhattan, but was stopped by officers who said his clothing was covered in blood and he smelled of bleach when they located him. Officials said the suspect said "almost nothing" when officers stopped him, and is believed to have been acting alone.
Thomas was arraigned Sunday on five counts of attempted murder and one count of first-degree burglary, Ramapo police officials said. Bail was set at $5 million and he remains jailed. He entered a not guilty plea and is scheduled to return to court in Ramapo on Jan. 3.
The anti-Semitic attack in Monsey, New York, on the 7th night of Hanukkah last night is horrific. We must all come together to fight, confront, and eradicate the evil scourge of anti-Semitism. Melania and I wish the victims a quick and full recovery.

— Donald J. Trump (@realDonaldTrump) December 29, 2019
President Donald Trump condemned the "horrific" attack, saying in a tweet Sunday that "We must all come together to fight, confront, and eradicate the evil scourge of anti-Semitism."
Reuters contributed to this report.