Residents of nearly half the states in America must quarantine themselves for two weeks if entering New York, Gov. Andrew Cuomo said on Tuesday.
Officials added four new states to the list Minnesota, New Mexico, Ohio, and Wisconsin, and removed Delaware.
"The success of our efforts depends on citizens' willingness to comply with state guidance, socially distance, wear masks, and wash their hands, and rising cases around the country continue to threaten our progress, which is why four new states have been added to New York's travel advisory," Cuomo, a Democrat, said in a statement.
The other states are: Alabama, Arkansas, Arizona, California, Florida, Iowa, Idaho, Kansas, Louisiana, North Carolina, Nevada, Oklahoma, South Carolina, Tennessee, Texas, and Utah.
A spokesman for Ohio Gov. Mike Dewine, a Republican, told The Epoch Times: "We understand most every state has guidelines regarding out-of-state travel."
The spokesman said in an email that Ohio has similar recommendations for people who travel from areas with known spread of the virus, such as Florida.
Individuals arriving to New York must undertake a precautionary quarantine for 14 days, under threat of a $2,000 fine.
The travelers are also required to fill out a form that they'll receive from airlines.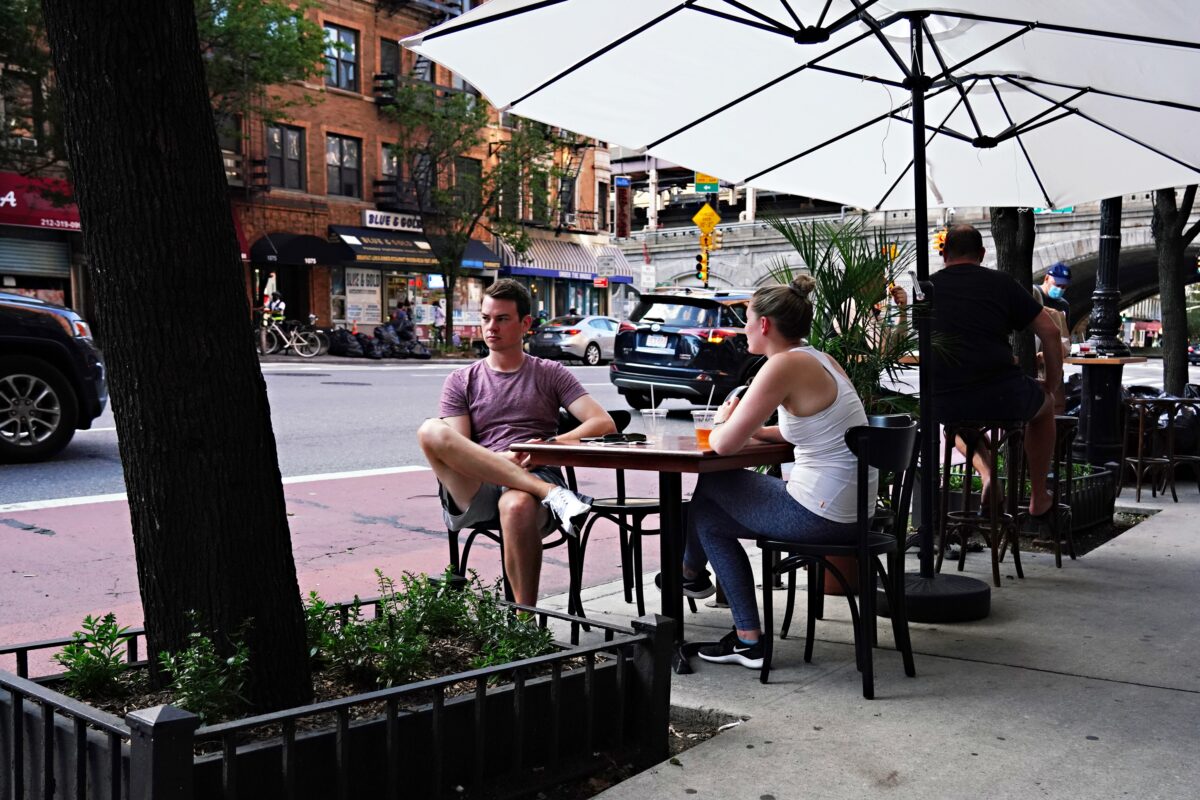 The form tells visitors that the new rules were put into place in response to "increased rates of COVID-19 transmission in certain states within the United States."
COVID-19 is a disease caused by the CCP (Chinese Communist Party) virus.
Travelers are told to submit information including name, telephone, and the address of their final destination.
New York has the highest death toll of people with COVID-19 in the country, by far. As of July 14, 24,994 deaths were linked to the new disease, according to data from the state Department of Health.
New York City officials last week canceled all large events through September but exempted protests and religious events.
Cuomo first mandated travelers from out-of-state isolate on June 25. Officials have gradually added new states to the self-quarantine list.
During the worst part of the pandemic in New York, officials declined to advise New Yorkers not to travel out of state and Cuomo criticized measures similar to the ones he recently put in place that other governors imposed.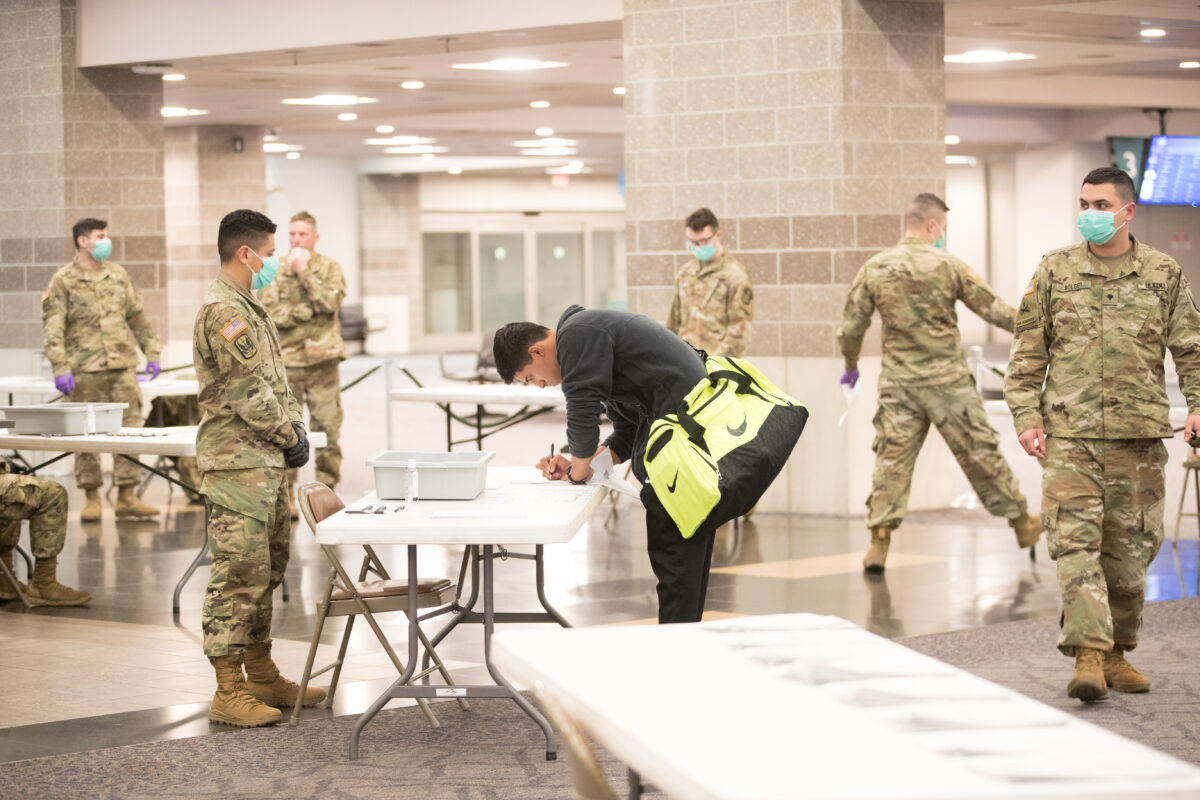 Cuomo threatened to sue Rhode Island Gov. Gina Raimondo, a Democrat who ordered National Guard troops to stop vehicles with New York license plates and tell the drivers they needed to self-quarantine for 14 days.
"I understand the goal … but there's a point of absurdity, and I think what Rhode Island did is at that point of absurdity," Cuomo said at a press conference. "We have to keep the ideas and the policies we implement positive rather than reactionary and emotional."
Florida Gov. Ron DeSantis, a Republican, said last month that he hoped Cuomo wouldn't "quarantine any Floridians in nursing homes," a reference to the governor's order that nursing home operators accept patients with confirmed cases of COVID-19.
Cuomo in response told reporters: "You want to talk about a full 180 for those people. Florida and other states imposed quarantine on New Yorkers. If you went to Florida, you had to quarantine for two weeks because they were afraid that New Yorkers were bringing the virus to their state."
Jack Phillips contributed to this report.