New York City officials are cracking down on illegal fireworks with a new task force that will include police officers going undercover to buy them or conducting sting operations.
The new task force will focus on conducting operations in the city and in other parts of the state in an attempt to tackle the problem "at its knees," Mayor Bill de Blasio, a Democrat, told reporters June 23.
"Illegal fireworks are both dangerous and a public nuisance. We're cracking down on this activity at the source to ensure the safety of all New Yorkers and the ability of our neighbors to get some sleep," he added.
While there are permitted fireworks displays in New York City, consumer fireworks are illegal to use, buy, sell, or transport in the city.
Nearly 2,000 fireworks complaints have been received by city officials this month alone—an increase of more than 80 times the same time period last year—in a phenomenon that's puzzled many and led to a slew of conspiracy theories.
The multi-agency force will include officers from the New York Police Department's Intelligence Bureau, marshals from the Fire Department of New York, and members of the Sheriff's Bureau of Criminal Investigation, a Department of Finance office that helps with criminal investigations. More than 40 officers combined will be part of the force.
Earlier yesterday morning, a homeless male was sleeping on the sidewalk in front of 67 Lenox Avenue, in the confines of the 28 pct, when he was attacked. The male pictured above threw a lit firework on him, which exploded causing burns to the victims back. pic.twitter.com/gUZhbLznGT

— Chief Rodney Harrison (@NYPDDetectives) June 23, 2020
In one shocking video, recorded early on June 22, two black men were recorded hurling a firework at a homeless man who was sleeping outside a storefront. The man was in stable condition, with burns to his back from the explosion. NYPD Chief Terence Monahan called the incident inhumane, and said officers will find those responsible for the assault.
The task force is targeting entities and individuals that supply illegal fireworks, as well as people who distribute and possess them. A major goal is to cut off supply chains.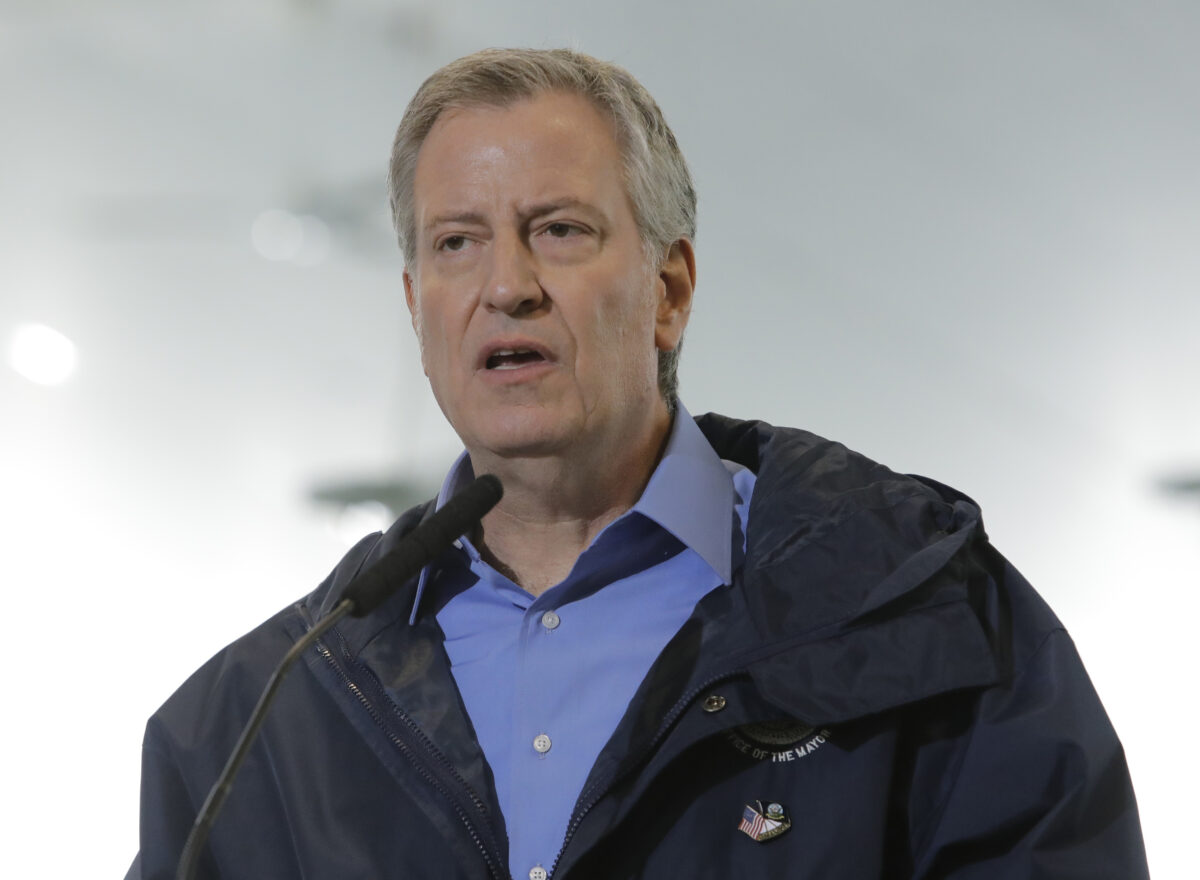 "For any number of reasons, the use of illegal firework has skyrocketed this year and that has damaged the quality of life in our neighborhoods," Police Commissioner Dermot Shea said. "The NYPD will continue to work closely with our city partners to address this dangerous issue."
Brooklyn Borough President Eric Adams and City Councilman Robert E. Cornegy Jr. told reporters over the weekend that people shouldn't necessarily call the police when fireworks are going off.
"These times demand that we stop leaning on policing and law enforcement when we have alternatives," Cornegy said in a statement.
They support community engagement and community education, including letting locals know about the dangers that illegal fireworks present, such as the loss of life or loss of limbs.
De Blasio said he wants to see local groups involved in stopping the illegal fireworks, including the Cure Violence movement, but also wants the groups to help stop shootings.