During a physical confrontation with an armed suspect in New York City, a veteran police officer was shot and killed just after midnight Sunday night.
Brian Mulkeen, a 33-year-old New York Police Department Officer and member of the Bronx Borough Anti-Crime Unit in the 47th Precinct, was investigating gang activity at the Edenwald Houses, a public housing complex in the city's Bronx borough, accompanied by two other officers. Several recent shootings have taken place in the area, according to police.
"Just after midnight this morning, a brave NYPD officer, doing the job we ask him to do, the job that New Yorkers needed him to do, was shot and killed," Capt. Terence Monahan, NYPD chief of department, said at an early morning press conference.
During their investigation, a man took off running after officers began questioning him. Quick to respond, Mulkeen and other members of an anti-crime unit chased and caught up with the man.
Monahan revealed that footage collected by an officer's body camera captured the suspect reaching into his waistband for an object during the chase.
Mulkeen got the subject onto the ground, where they proceeded to engage in a prolonged physical struggle. During the fight, the officer yelled: "He's reaching for it, he's reaching for it," according to audio from the body-camera footage, police said.
He was shot three times when the suspect opened fire. "Numerous shots" were then fired by five separate police officers, according to officials. Police say it's unclear where the fatal shots originated from, though police recovered his .32 caliber revolver on the scene.
The worried panic of other officers was broadcast through radio transmissions.
"Shots fired shots fired shots fired guys! I need a bus! I need a bus!" one officer shouted, referring to needing an ambulance, while another yelled "Laconia and 229!" communicating the shooting location.
Mulkeen, a member of the NYPD for nearly seven years, was pronounced dead at 12:30 a.m. on Sunday, after being rushed to Jacobi Medical Center in the Bronx.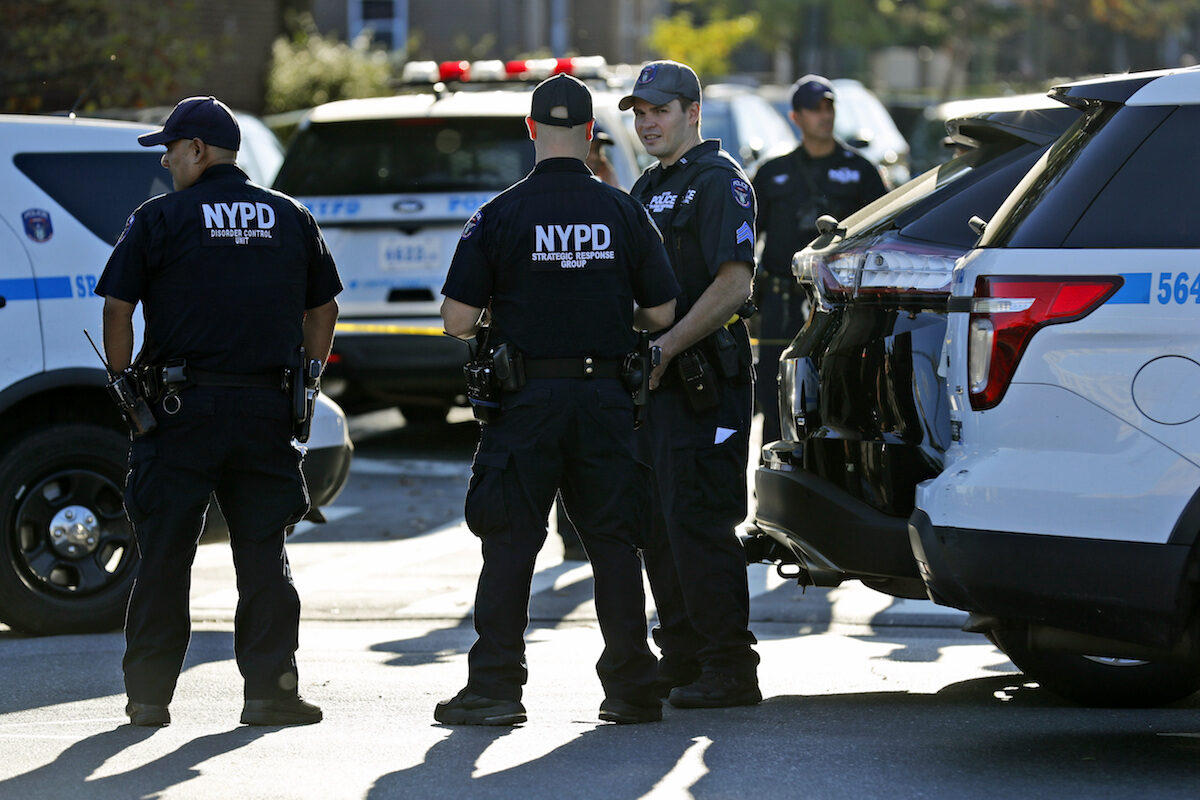 A Rush of Support
Following the tragic accident, an outpouring of support from New Yorkers and New York officials alike has emerged.
NYPD Commissioner James O'Neill said that Mulkeen died "while doing the courageous work New Yorkers needed him to do."
"There is no worse a moment in our profession than this," O'Neill added, asking New Yorkers to "Please keep Brian's family and colleagues in your thoughts."
"As cops, we know how rewarding our profession can be," Monahan offered.
"But I'll tell you, there is absolutely no worse moment on our job than this. As we stand here this morning, a young man with a bright future who courageously patrolled some of New York City's toughest streets has tragically lost his life."
New York City Mayor Bill de Blasio also offered his condolences. He explained that Mulkeen's mother and father, sister, and girlfriend had rushed to the hospital, where they were informed about the shooting and his death.
"This is a very, very sad day for our city," he said. "We lost a hero by every measure. We lost a hero this evening. … This was a young man who made the choice to join the NYPD, to put his life on the line, to protect others."
"When we met with his family, Commissioner [Benjamin] Tucker, Chief Monahan, a number of us, spent time with his mom and his dad, his sister, his girlfriend and we broke the news to them," de Blasio continued. "And one of the things they told us, even in their grief, was that Brian made a choice, an incredibly noble choice, to leave a civilian life, a lucrative career. He wanted to protect other people. He loves this city. … He put his life on the line, and he gave his life for all of us."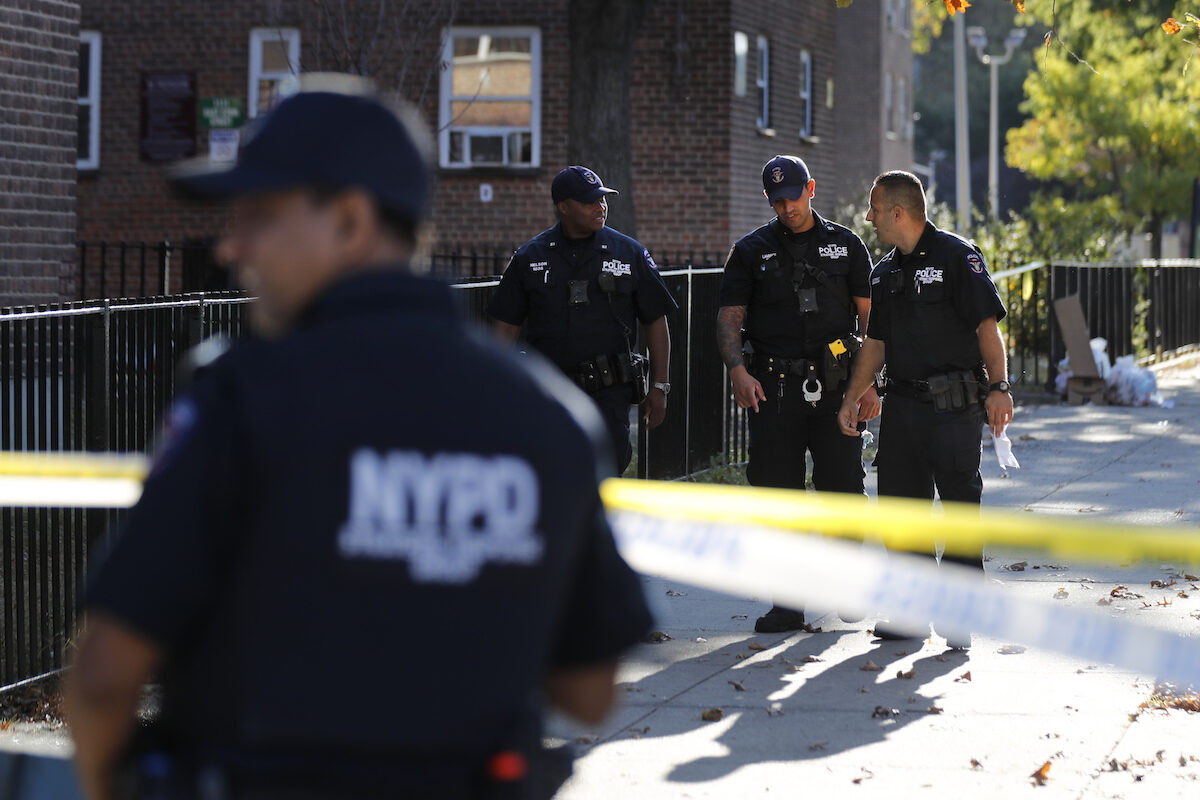 A New York Tragedy
Police revealed the subject—whom they have not yet publicly named—was on probation following a narcotics-related arrest from 2018. They added he had "several prior arrests in various places."
Mulkeen's girlfriend is also a New York City police officer at the NYPD's 44th Precinct in the Bronx, nearby the scene of Mulkeen's death.
Pat Lynch, President of the Patrolmen's Benevolent Association of the City of New York, is asking the state of New York to pray for the officer's two grieving families: his relatives, and his brothers and sisters on the force.