New York City's Department of Health confirmed it is monitoring 2,773 people who are now self-quarantining at home amid the COVID-19 coronavirus outbreak as the number of confirmed cases has risen to 22 in the state.
People who have returned from China, Italy, Iran, Japan, or South Korea should self-quarantine for 14 days, said officials during a news conference.
"As New York City continues to see more cases, I am reminding New Yorkers to remain vigilant, but not alarmed," Mayor Bill de Blasio told reporters on Thursday night. "We are continuing to do everything in our power to keep New Yorkers safe and healthy, and are asking our federal partners to help us increase testing capacity so we can get the job done faster."
So far, three residents of New York City have contracted the virus, officials said, adding that the patients are a health care worker who tested positive after visiting Iran, a man in his 40s, and a woman in her 80s. The health care worker's husband is also being quarantined out of fear that he may have contracted the virus.
"We, along with our state partners and various jurisdictions across the country, are taking the approach of providing them information when they get off the planes, giving them our phone numbers, what symptoms to look out for," New York City health commissioner Dr. Oxiris Barbot told the news conference, according to the New York Times. "Then we reach out to them on a daily basis to make sure that they are not developing symptoms. It's what we call voluntary home isolation."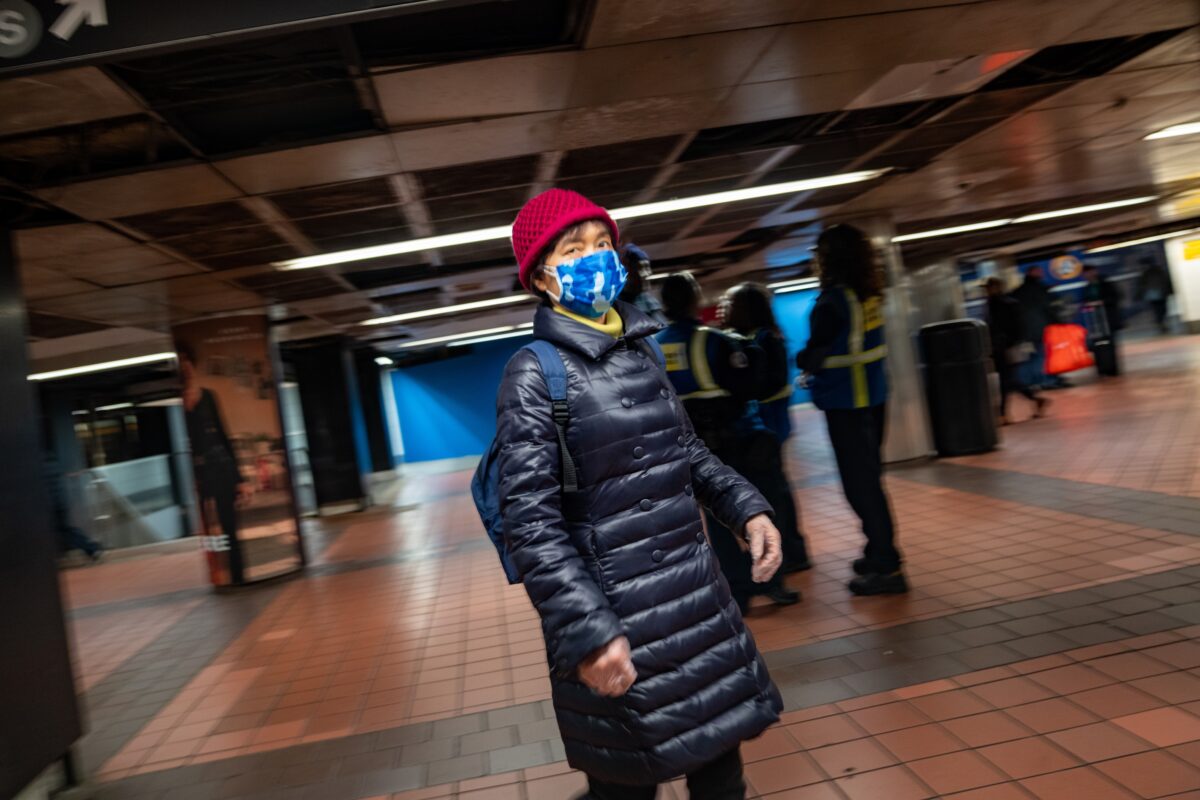 The federal government, Barbot added, now has to send more coronavirus test kits because officials are expecting to use up their current supply. The city has the capacity to test thousands of people, she also said.
Gov. Andrew Cuomo on Thursday confirmed there are 22 cases of COVID-19 in the state, saying that "you can't contain the spread" of the new illness.
UPDATE: NY now has 22 confirmed #Coronavirus cases statewide – 11 new positive tests since yesterday.

Of the new cases:

-8 are in Westchester, all mild or no symptoms
-2 are in NYC, both individuals hospitalized
-1 is in Nassau County, a 42yo man, also hospitalized

— Andrew Cuomo (@NYGovCuomo) March 5, 2020
Of the 11 new cases confirmed on that day, eight are in Westchester with "all mild or no symptoms," two are in New York City hospitals, and one is in Nassau County in the hospital, said Cuomo earlier in the day.
"Factually, we don't know if this virus will dissipate in the summer. Different opinions, but nobody knows," the governor said. "Eighty percent of the people who will get it will self resolve, may never even know they had it, like the flu. Some mild symptoms, you go through your life and it resolves. Twenty percent will get ill, require hospitalization," he remarked.