New York City Mayor Bill de Blasio said his office is considering locking down the city to contain the coronavirus outbreak after more than 200 cases have been confirmed.
"Every option is on the table in a crisis," de Blasio told CNN on Sunday. "We've never seen anything like this," he said.
The COVID-19 coronavirus tally may rise to more than 1,000 cases in the next several days, he remarked.
"It's changing every hour so we're going to constantly make new decisions," de Blasio told the network.
The mayor didn't elaborate on what a lockdown might entail, but did give some idea last week when the city declared an emergency.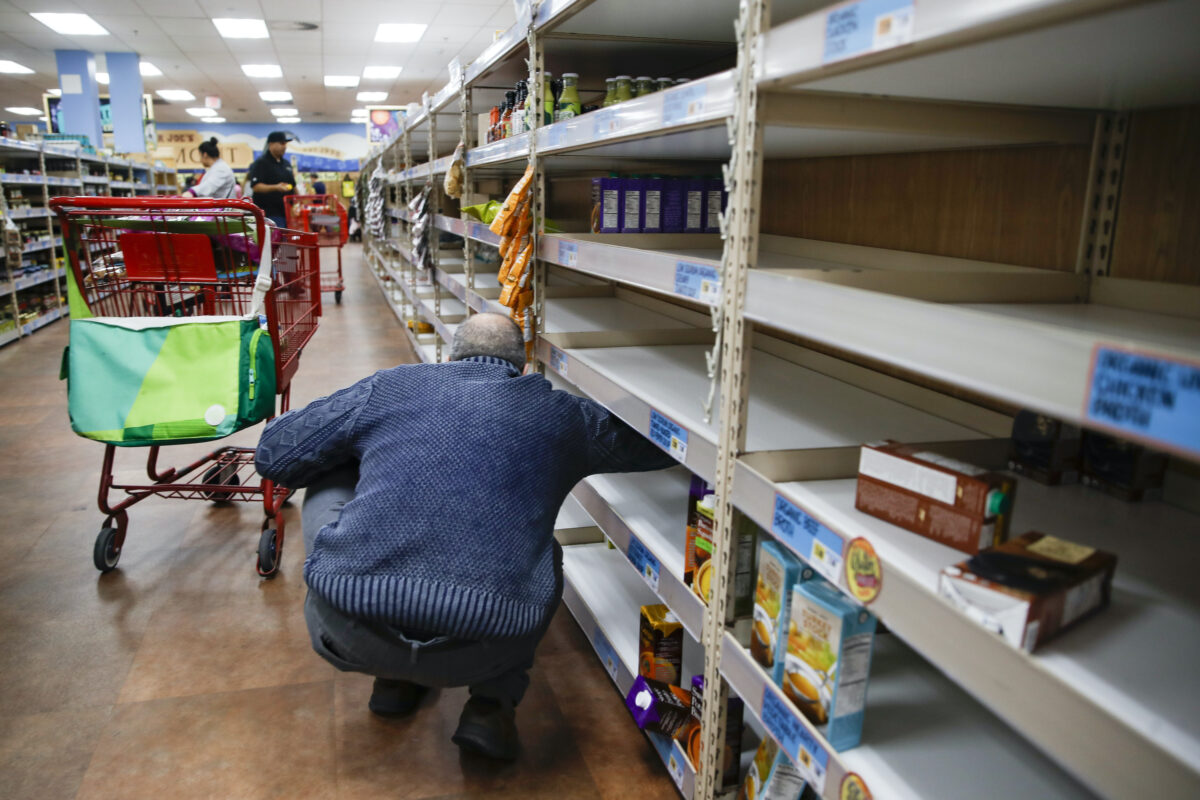 "So there's the ability to establish a curfew. There's the ability to regulate whether vehicles or individuals may enter or leave specific parts of the city. There is the ability to close down public transportation," de Blasio said on March 12. City officials can suspend alcohol usage, firearms, allowing people to be on the streets or in public places, create shelters, or limit building occupancy.
During the interview, the mayor said he wants the Trump administration to assume a war-time strategy to deal with the pandemic.
"Right now, we have to make sure or that the places in this country that need more ventilators that needs surgical masks, that need hand sanitizer, that that is a federalized dynamic, where those factories that produce those goods are put on 24/7 shifts, and those goods are distributed where they're needed most, as we would in wartime. That is where we are right now," he said.
He added: "If the federal government doesn't realize this is the equivalent of a war already, there is no way that states and localities can make all the adjustments we need to."
With limited testing available, officials have recorded around 3,000 cases and 62 deaths in the United States, up from 58 the previous day. President Donald Trump tested negative for coronavirus, his doctors said on Saturday, as the president extended a travel ban to Britain and Ireland to try to slow the pandemic. The U.S. House of Representatives passed an aid package on Saturday that would provide free testing and paid sick leave.
New Jersey officials were also considering a statewide curfew, Governor Phil Murphy said on Sunday. And New York State Governor Andrew Cuomo called on Trump to mobilize the Army Corps of Engineers to create more hospital beds.
"We have had disagreements about your actions against New York, which we can pursue at another time. Today, let's work together as Americans. Time is short," Cuomo wrote on Sunday in an opinion piece in the New York Times.
Reuters contributed to this report.