New York state officials reported 367 new CCP virus deaths on Sunday, recording the lowest death toll since March 31.
"That would normally be terrible news," said Gov. Andrew Cuomo of the new deaths. "It's only not terrible news compared to where we were."
The state's total number of hospitalizations also fell, according to the governor.
Areas in New York could start reopening as early as May 15, said Cuomo, outlining a two-phase plan to reopen the economy and various businesses.
He said that different regions will have different schedules, noting that New York City will have to have some "summer activities" open for residents.
The COVID-19 rate of transmission (Rt) in NYS is now about 0.8.

That means 10 positive people infect about 8 others.

We must keep the Rt below 1 to keep slowing the spread.

— Andrew Cuomo (@NYGovCuomo) April 26, 2020
"You can't tell people in dense urban environments 'We have nothing for you to do,' there's a sanity equation here," Cuomo said during his daily news conference on the CCP (Chinese Communist Party) virus.
When May 15 arrives, which is when the state's stay-at-home order is slated to expire, phase one will start in regions that see total hospitalizations from the CCP virus decline over 14 days, Cuomo said. He said those regions will likely be concentrated in Upstate New York.
After phase one, regions can move on to a second phase, which will be carried out via a "business-by-business analysis," he said.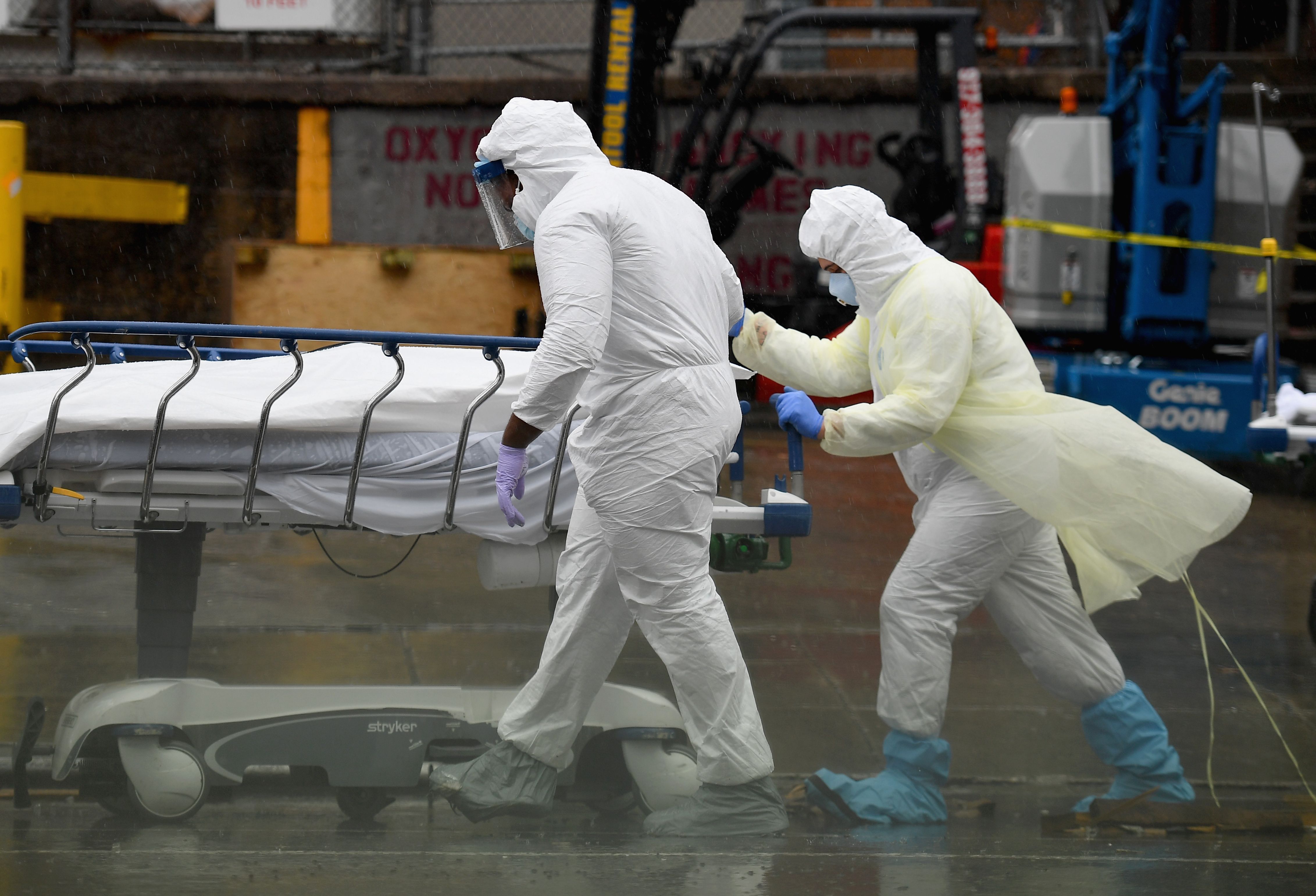 The daily death toll in New York peaked at 799 on April 8. Nearly 17,000 people have succumbed to the CCP virus, a type of novel coronavirus that causes the disease COVID-19.
In nearby New Jersey, Gov. Phil Murphy said that he's not in a position to consider the next steps to reopen at this point.
"We need to see more progress, and more slowing, before we can begin those considerations," Murphy said on NBC's "Meet the Press."
"While we haven't made a decision on that, we're going to move as one state, recognizing you've got density issues in the north that you just don't have in the south," Murphy said.