New York officials canceled the state's Democratic presidential primary, which had been set for June 23, in an attempt to curb the spread of the CCP virus.
While Democratic members of New York's State Board of Elections voted April 27 to cancel the presidential primary, the state's congressional and state-level contests will be held on June 23 as planned. It means, however, that New York is the first state to outright cancel its primary after several other states suspended theirs. The primary had already been delayed by Gov. Andrew Cuomo from its original April 28 date.
The board's Democratic co-chairman, Douglas A. Kellner, told The New York Times that he ultimately decided that it was time to say that the primary served no real purpose after Sen. Bernie Sanders (I-Vt.) dropped out of the race weeks ago, leaving former Vice President Joe Biden virtually unopposed among Democrats.
"What the Sanders campaign wanted is essentially a beauty contest that, given the situation with the public health emergency, seems to be unnecessary and, indeed, frivolous," Kellner said, adding that he read thousands of messages from Sanders supporters who urged against canceling the primary contest.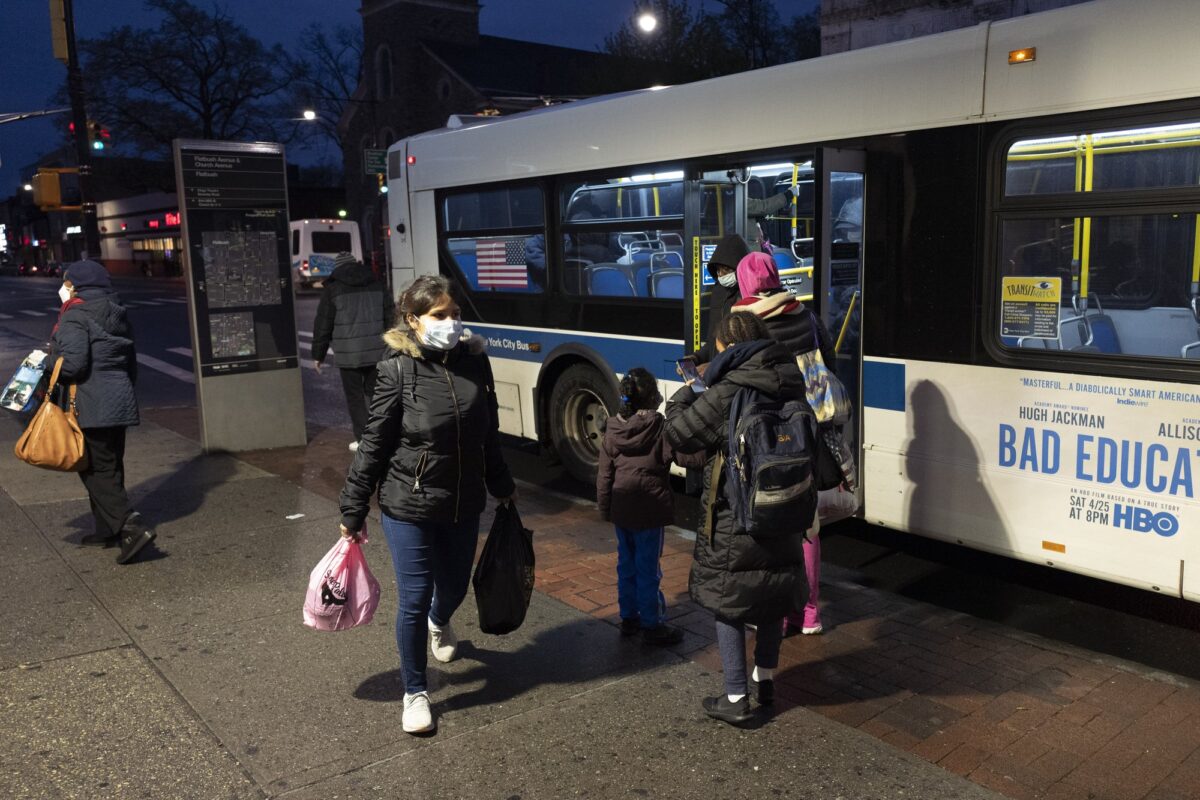 "Obviously, the intent of the legislature was not to have a primary election where there is no real contest," he added.
Andrew J. Spano, another member of the Board of Elections, told the newspaper that a primary could spread the CCP (Chinese Communist Party) virus, commonly known as the novel coronavirus, to poll workers and the public across New York, which has the highest number of cases and deaths in the United States.
"We should minimize the risk," he said of his decision.
Meanwhile, Cuomo, a Democrat, told reporters at a daily pandemic briefing that he wouldn't go against the state's Board of Elections.
"I know there are a lot of election employees, employees of boards of elections, who are nervous about conducting elections. But I'll leave it up to the Board of Elections," he said April 27.
In Wisconson, health officials said about 40 cases of COVID-19 in Milwaukee County were linked to that state's April 7 elections, according to WUWM.
A week ago, New York Democratic Party Chairman Jay Jacobs suggested that canceling the primary would mean a lower expected turnout and fewer polling stations needed across the state.
"It just makes so much sense given the extraordinary nature of the challenge," Jacobs said last week, The Associated Press reported.
Sanders's campaign condemned the decision.
"Today's decision by the State of New York Board of Elections is an outrage, a blow to American democracy, and must be overturned by the DNC. Just last week, Vice President Biden warned the American people that President Trump could use the current crisis as an excuse to postpone the November election. Well, he now has a precedent thanks to New York state," Sanders adviser Jeff Weaver said in a statement.
"While we understood that we did not have the votes to win the Democratic nomination our campaign was suspended, not ended, because people in every state should have the right to express their preference. What the Board of Elections is ignoring is that the primary process not only leads to a nominee but also the selection of delegates which helps determine the platform and rules of the Democratic Party."