The New York State Bar Association on Jan. 11 announced the start of an investigation into removing President Donald Trump's personal lawyer Rudy Giuliani from the organization.
Before the Jan. 6 storming of the U.S. Capitol, Giuliani told a crowd at the White House about claims of election fraud in the presidential election and Georgia's U.S. Senate runoff elections.
"If we're wrong, we will be made fools of, but if we're right, a lot of them will go to jail. Let's have trial by combat," Giuliani said.
The state bar association (NYSBA) said it has received hundreds of complaints about Giuliani in recent months regarding his representation of Trump in the president's push to challenge election results in key swing states. Legal cases brought by Giuliani were dismissed by courts, primarily for lack of standing.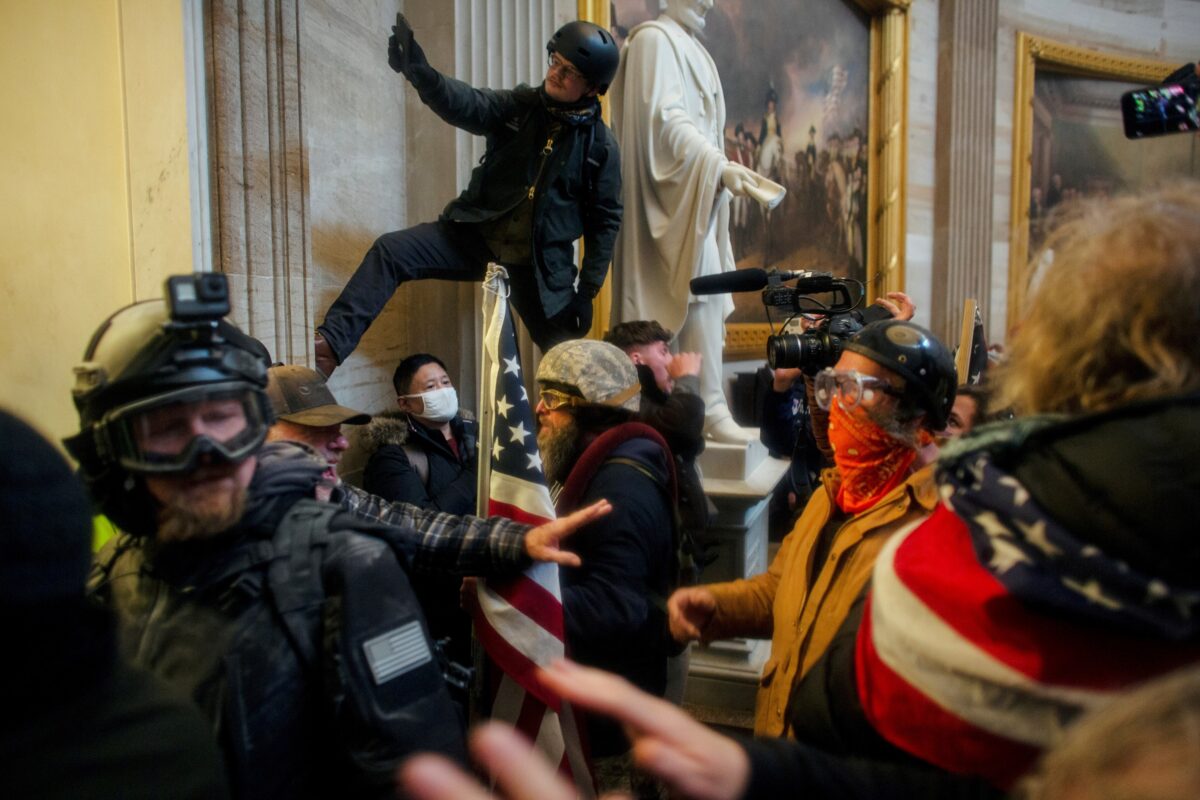 "As the nation's largest voluntary state bar association, NYSBA has a responsibility to defend and protect the rule of law. Based on these complaints, and the statement Mr. Giuliani uttered shortly before the attack on the Capitol, NYSBA President Scott M. Karson has launched an inquiry pursuant to the Association's bylaws to determine whether Mr. Giuliani should be removed from the membership rolls of the Association," the organization said in a statement.
Those bylaws say that any person who advocates for the overthrow of the U.S. government or of any state by force or other illegal means shall not be a member of the association. The association claimed Giuliani's words "quite clearly were intended to encourage Trump supporters unhappy with the election's outcome to take matters into their own hands."
Giuliani "will be provided due process and have an opportunity—should he so choose—to explain and defend his words and actions," the association added.
Giuliani, who on Twitter last week called the violence at the Capitol "shameful," didn't immediately respond to a request by The Epoch Times for comment.
"It was as criminal as the rioting and looting this summer, which was not condemned strongly enough by the Left. This violence is condemned in the strongest terms. Our movement values respect for law and order and for the Police," he wrote.